August 30, 2014
5 Reasons Why Fall in the Smoky Mountains is Better Inside a Gatlinburg Cabin
The time is finally here! It's time for fall in the Smoky Mountains. This is the time of year where the weather begins to cool off, the leaves change colors, and there is just a hint of magic in the air with Thanksgiving and Christmas just around the corner.
Do you and your family already have plans to visit the area during fall in the Smoky Mountains? If not, be sure to read our five reasons why you should stay in one of our Gatlinburg cabins this season below.
(See Related: The Ultimate Packing Guide For A Gatlinburg Cabin Vacation)
1. Scenic View
As we mentioned, fall in the Smoky Mountains is by far one of the most beautiful times of year to visit the area. Families from all across the country flock to the mountains to see them come to life with the addition of all the vibrant reds, yellows and oranges that take over the trees.
And what better way to experience these majestic Smoky Mountain views than from the secluded comfort of your Gatlinburg cabin's private deck? Equipped with comfortable rocking chairs, these covered decks are a great place to sit back and watch the sun rise over the mountains while enjoying your morning cup of coffee.
2. Cozy Fireplaces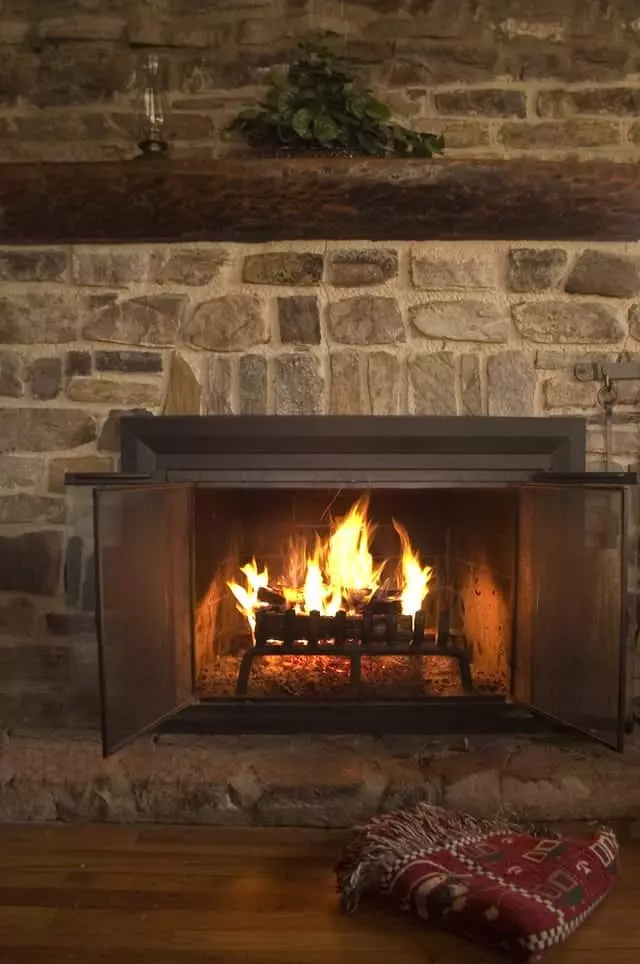 With cooler weather here to stay for a little while, why not enjoy a relaxing evening in front of a cozy fireplace inside a Gatlinburg cabin? Depending on the rental, you and your family can roast marshmallows, or you can just stay up late sharing stories.
Either way, there is nothing better after a fun-filled day in the Smoky Mountains than unwinding in front of a warm fire inside your Gatlinburg cabin.
3. Relaxing Hot Tubs
Sure, hot tubs are great all year long, but they are especially nice during the fall in the Smoky Mountains. The reason behind this is because the hot water maybe a little too hot during the summer, and it can sometimes be just a little too cold to walk outside during the winter, so that makes fall i the perfect season to enjoy some time in your Gatlinburg cabin's outdoor hot tub.
4. Big Screen TVs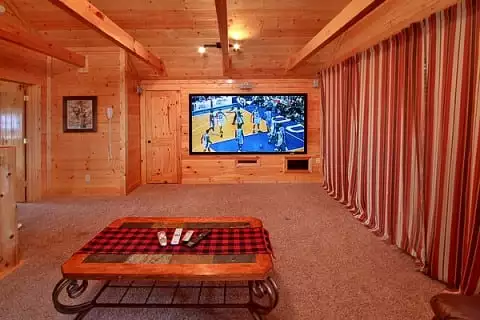 In addition to gorgeous views and cooler weather, fall in the Smoky Mountains also means that it is time for football season to return. And because we know how much you probably love cheering on your favorite team every weekend, it didn't feel right to talk about all the great perks of staying in a Gatlinburg cabin this season without mentioning how you can watch your favorite fall sporting event from the comfort of your cabin's home theater room.
Not only does watching the big game from inside your Gatlinburg cabin save you money on eating out, but the size of the tv in the home theater room will make you feel as if you are actually at the game in person.
Click here to learn more about all the amazing benefits to staying in a Gatlinburg cabin with a home theater room.
5. Convenient Location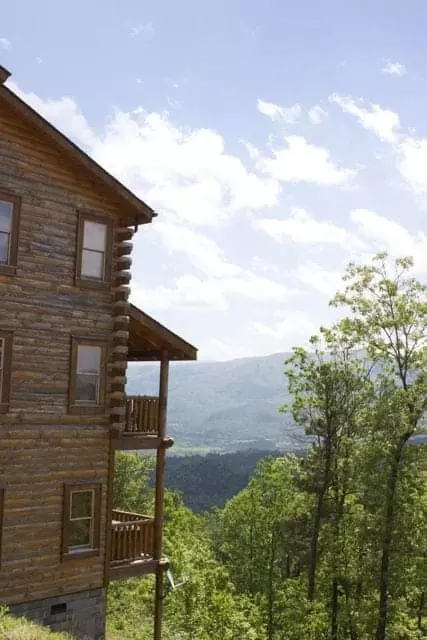 At HearthSide Cabin Rentals, we are proud to offer guests a variety of Pigeon Forge and Gatlinburg cabin rentals that are all located just minutes away from all the fun things to do in the Smoky Mountains.
Whether you are looking to spend the day in the Great Smoky Mountains National Park, or you want to cruise up and down the Parkway in Pigeon Forge, we have the perfect cabin rental for you and your family to enjoy this fall in the Smoky Mountains.
Free Tickets to Smoky Mountain Attractions
Speaking of how convenient many of our Pigeon Forge and Gatlinburg cabins are to all the fun things to do in the Smoky Mountains, we should also mention that included with each paid night stay with HearthSide Cabin Rentals we offer free and discounted tickets to many of the area's top attractions.
A total of $180 in savings each night, the attractions included on the HearthSide Cabin Rentals Freedom Fun Pass include:
– Country Tonite Music Show in Pigeon Forge
– Mama's Farmhouse Restaurant in Pigeon Forge
– Ripley's Aquarium in Gatlinburg
– Wonderworks Museum in Pigeon Forge
– Smoky Mountain Opry
– Darren Romeo: Magic Beyond Belief
– Hatfield & McCoy Dinner Show
To learn more about HearthSide Cabin Rentals, or to find more information on one of our spacious Gatlinburg cabin rentals, please feel free to fill out our Smoky Mountain Vacation Information section on our website.