August 27, 2021
8 of the Best Steak Restaurants in the Smoky Mountains
After a long day of hiking in the Smokies, riding roller coasters in Pigeon Forge or shopping in Gatlinburg, you'll want to treat yourself to a nice dinner. Luckily for you, the Smokies have tons of amazing steakhouses with mouth watering meats and unbeatable sides. Whether you're in the mood for a sirloin or filet mignon, there are plenty of options for you. Here are 8 of the best steak restaurants in the Smoky Mountains:
1. The Appalachian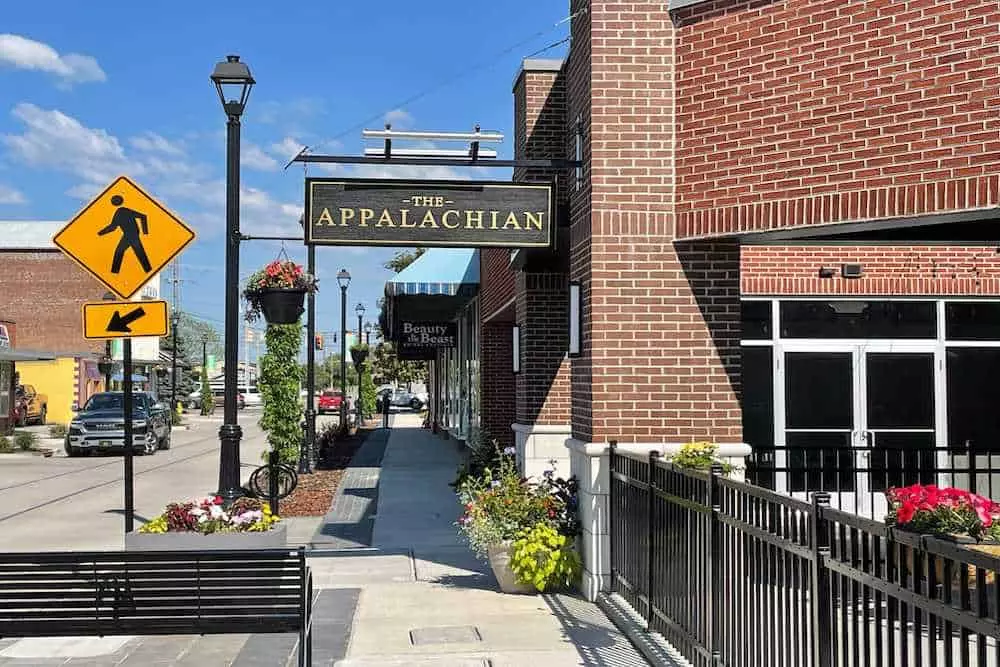 The Appalachian is bringing gourmet dining with an Appalachian flare to Sevierville. This farm to table establishment incorporates regional flavors into their contemporary dishes to honor the Southern roots that inspired their restaurant. In regards to their steak, their assortment of cut meats are cooked to perfection every time, accompanied by unique ingredients that create a one-of-a-kind steak dinner. We recommend trying their Hanger Steak or Braised Short Ribs.
2. The Peddler
A favorite among locals and visitors alike, The Peddler is a Gatlinburg staple that dates back to the 1970's. With great service, an amazing atmosphere and an incredible menu to match, The Peddler is hands-down one of the best steak restaurants in Gatlinburg! You can't go wrong with their Prime Rib, Filet Mignon or New Work Strip. If you'd like to sample a few of their other entrees, check out their combinations that offer small cuts of steak in addition to their chicken or fish selection.
3. The Alamo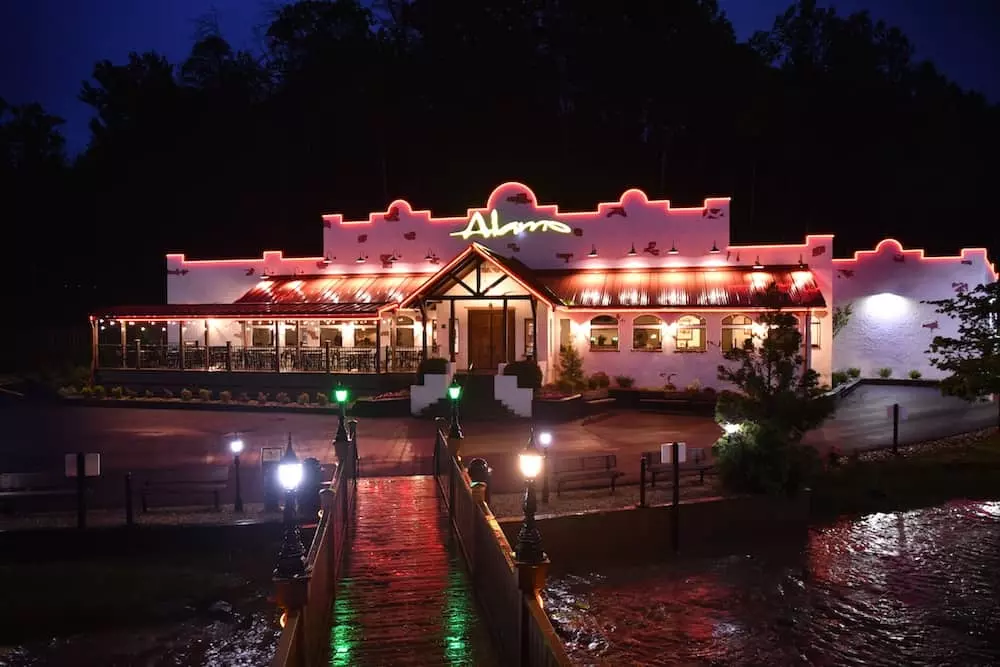 There is no chance you'll forget this Alamo after you've traveled back home! At The Alamo Steakhouse , their aged steak is hand cut in house and seasoned with their own special spices that will leave you coming back for more. Grilled over an oak fire and seared in all the natural juices and flavors, these steaks are incredibly tender and delicious. Try one of their unique cuts, including the Texas T-Bone, Rio Grande Rib Eye or the El Presidente Porterhouse. Each steak entree comes with your choice of salad and one side, so treat yourself to a loaded baked potato or their amazing creamed spinach.
4. Cherokee Grill and Steakhouse
Cherokee Grill and Steakhouse is considered a premium steak restaurant in the Smoky Mountains and provides its guests with an upscale mountain lodge atmosphere with Southern hospitality to match. Cherokee Grill is known for having some of the most unique steaks in Gatlinburg, including their Teriyaki Sirloin Steak, Blue Cheese Sirloin and Boursin Filet. Stop by Monday through Thursday from 4pm to 7pm for Happy Hour and find the perfect drink pairing for your steak at a reasonable price.
5. Gaucho Urbano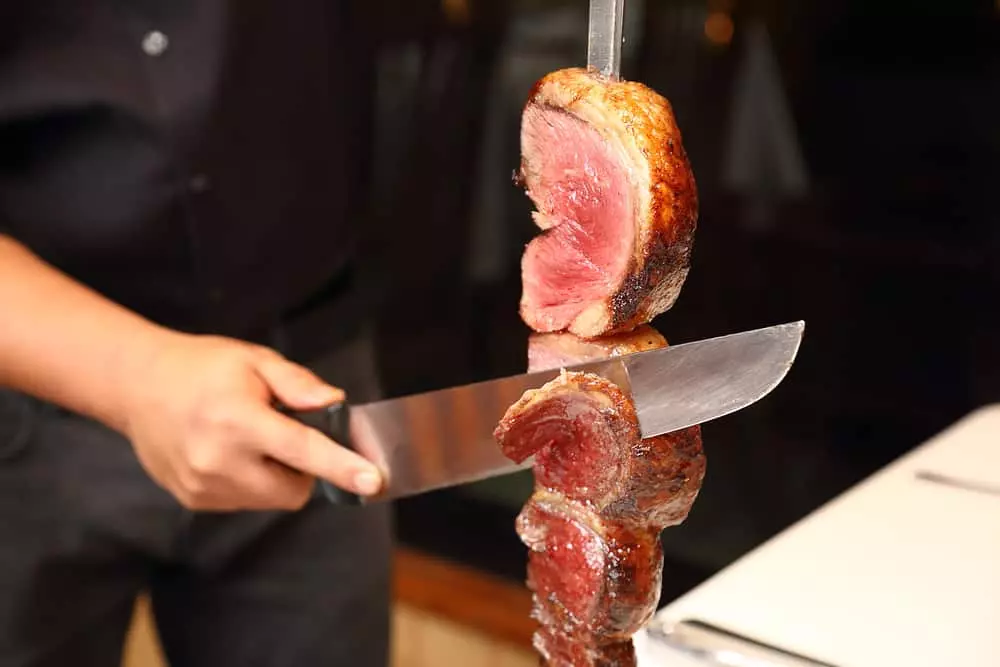 For a modern flare on traditional Brazilian cuisine, come by Pigeon Forge's Gaucho Urbano Brazilian Steakhouse . This family owned and operated restaurant is bringing authentic Brazilian culture and dishes to Tennessee. Your servers will bring selections of meat to your table which you have the option to sample or wait for the next meat. You'll be given a token upon arrival which indicates if you want the meat to keep coming or if you've had your fill. Flip to the green side while you're sampling or flip to red when you're finished. Some of their best steak options include Picanha, Beef Ancho, Costela de Boi and Churrasco.
6. J.T. Hannah's Kitchen
Inspired by the traditions and generosity of Tennessee businessman, J.T. Hannah, this restaurant honors the rich history of the early labor force in the Smokies. Make sure to come hungry when you visit J.T. Hannah's Kitchen because they are serving up irresistible steak specialties that you won't find anywhere else. Try the Tennessee T-Rex, Hawaiian Ribeye, as well as the Slow Cooked St. Louis Ribs. Make sure you save room for dessert so you can try Mama Laura's Famous Strawberry Short Cake.
7. Local Goat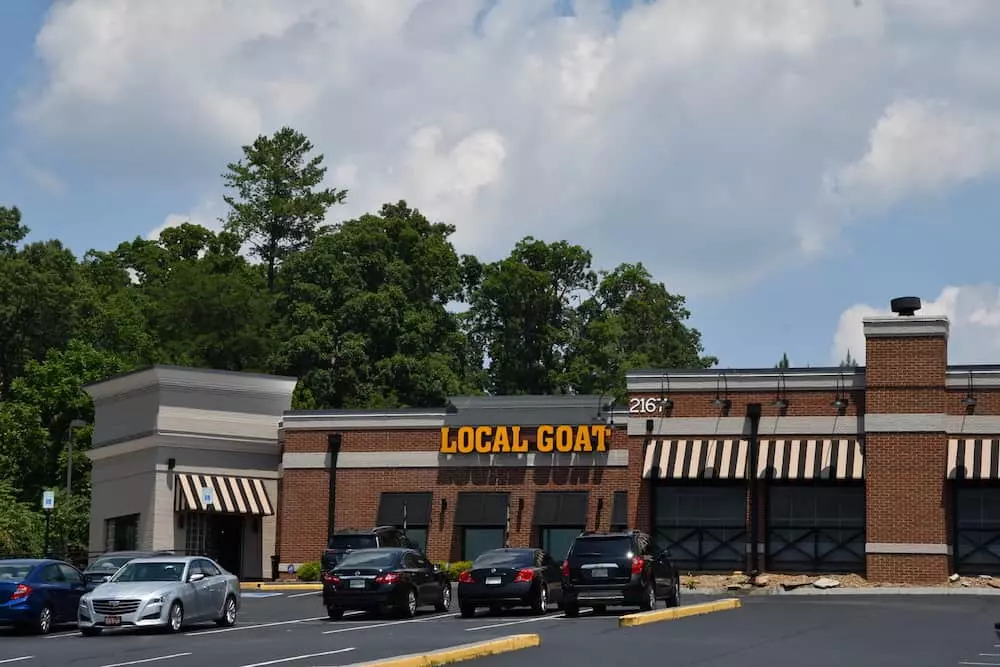 This New American restaurant specialized in locally-sourced and sustainable menu items, made with quality ingredients to create outstanding dishes. The Local Goat offers a wide variety of meats on their menu, including some awesome steaks. Dive into 7oz or 10oz Sirloin, Flame-Grilled Ribeye, or Hawaiian Ribeye. The Local Goat also provides extensive beer, wine and cocktail menus so that you can sip on your favorite beverage while enjoying your perfectly cooked steak.
8. Five Oaks Farm Kitchen
Located in the heart of Sevierville, the Five Oaks Farm Kitchen provides an incredible Smokehouse menu that the whole family will love. For the meat lovers in your group, this is the place for them! While the Smokehouse menu offers great dishes like the Smoked Chicken, Smokehouse Sampling and Pork Ribs, it's the Prime Rib of Beef that you need to try. This entire ribeye loin is dry rubbed and slow cooked to perfection. With a side of salad and baked potato, this is the perfect way to end a day in the Smokies.
Now that you know about the best steak restaurants in the Smoky Mountains, you can begin making your reservations for your next trip. Still looking for a place to stay? Check out our Smoky Mountain cabin rentals and stay near all of these amazing restaurants on your vacation. We look forward to seeing you!