May 12, 2014
Dollywood's Splash Country Announces Opening Date for 2014 Season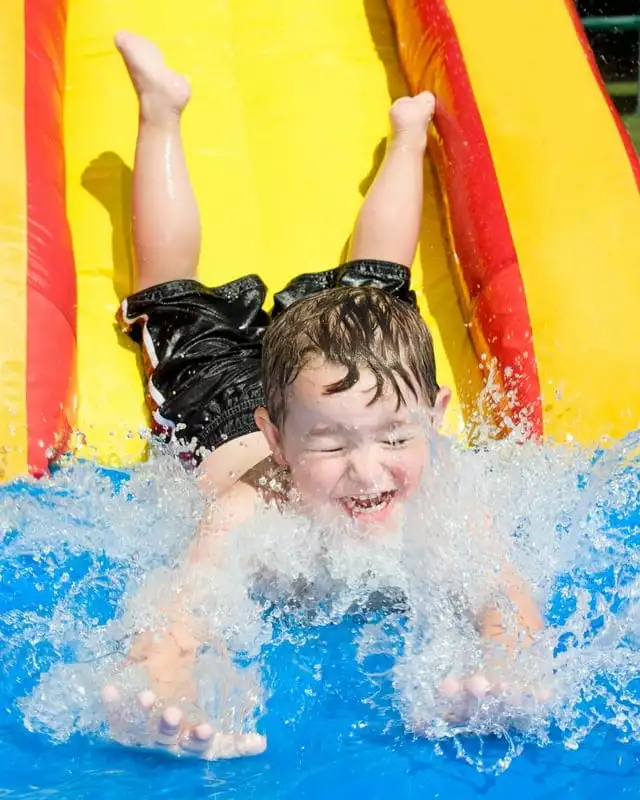 The weather is hot, the sky is clear and the birds are singing. This could only mean one thing. Summer in the Smoky Mountains is just around the corner, and what better way to celebrate than with the grand opening of Dollywood's Splash Country for the 2014 Season.
Dollywood's Splash Country officially announced that their opening date for the 2014 season will be on May 17, 2014.
What's There?
Located next door to the popular Pigeon Forge amusement park, Dollywood, Splash Country sits on 25 beautiful acres in the foothills of the Smoky Mountains. Inside the park, visitors will find a total of 27 different thrilling water slides, a wave pool, and two children's areas. With such a variety in entertainment, there really is something for water park fans of all ages.
Tickets
The 2014 Ticket price for Dollywood's Splash Country is as follows:
Adult (ages 12-59) $47 per ticket
Child (ages 4-11) $42 per ticket
Senior (ages 60+) $42 per ticket
For families and guests wanting to spend time at both Dollywood and Dollywood's Splash Country, combination ticket options are available through the Pigeon Forge amusement park's website. There, visitors can also find group discounted tickets.
If you are interested in experiencing many of the other thrilling amusement parks in Pigeon Forge during your family's stay, be sure to check out which area attractions we offer free or discounted tickets to!
Similar to Dollywood, guests can park at the designated parking lot for the Pigeon Forge amusement park, and ride the trolley to the front entrance of Splash Country. There is a $10 parking charge.
Splash Country's History
Dollywood's Splash Country first opened to the publish in the summer of 2001. The park got its name as a result of a contest held by Dolly Parton herself where over 16,000 names were entered.
Places to Stay
If you and your family are looking for a relaxing place to stay after spending an exciting dat riding all the rides at Dollywood's Splash Country, be sure to check out one of our many spacious Pigeon Forge cabin rentals. All just minutes away from the popular Pigeon Forge amusement park, these mountain hideaways are a great retreat for any family vacation in the Smoky Mountains. They come equipped with cable tv, outdoor hot tubs, in-cabin whirlpool tubs, full kitchens and laundry facilities. Not to mention, some of our cabins even have several luxurious amenities includes an 18 hole mini golf course, movie theater room, outdoor fire pit, and more.
To learn more about our cabin rentals, give us a call at 1-888-993-7655.