January 08, 2019
How to Save Over $800 for Smoky Mountain Attractions When You Stay in Our Cabins
A vacation to the Smokies is one that you'll always remember. From the fun-filled attractions to the gorgeous views, there is so much to experience and even more ways to make memories. We want to make your time here the best it can possibly be. So, when you stay in one of our cabin rentals we help you save $800 or more in attraction tickets! That's right, $800! Not to mention the fact that there are various other ways to save with our cabins, and we want to share them all with you here!
1. Freedom Fun Pass
For every paid day of your stay, you'll receive free admission to some of the area's major attractions using our Freedom Fun Pass! Depending on how long you stay, this could add up to well over $800 in free tickets to Smoky Mountain attractions! You can enjoy one free adult admission per unit, per paid night stay, and no reservation is required. Hearthside reserves the right to replace these attractions with others of comparable value at any time. So, be sure to check back frequently to see if there have been any updates.
The Smokies are also home to a number of free and inexpensive attractions. So, you can still have a great time on vacation without going over your spending budget. No trip to the Smokies is complete without a hiking trip! Luckily there's no entrance fee for the Great Smoky Mountains National Park where you'll have plenty of trails to choose from. There's so much to do in the national park. You don't even have to get out of your car to enjoy it! You can go on an auto tour through the park on routes like the Cades Cove Loop, and Newfound Gap Road. People also come from all over the country to taste the famous moonshine here. Many popular Tennessee distilleries like Ole Smoky Moonshine offer moonshine tastings for only $5 per person!
3. Ride the Trolley
You can even save on transportation costs when you ride the trolley in Gatlinburg or Pigeon Forge. The cost of your ride depends on which route you take, but most are less than $1! You can even purchase an all-day pass that allows you to ride almost all the trolleys in either Gatlinburg or Pigeon Forge. The trolley pass is a good idea if you plan on traveling to multiple places throughout the day. It's definitely a lot cheaper than paying for gas, and you won't have to search and pay for a parking space either! Instead, you can enjoy a cheap and stress-free ride to all the places you and your family want to see.
4. Spend Time Enjoying Cabin Amenities
You'll enjoy your home away from home even more knowing that the amenities there are saving you a ton of money! Our cabins with fully equipped kitchens allow you to make your own meals instead of going out to eat 3 times a day. This way, you can put the money you would have used for random lunches while you're out exploring, toward splurging at restaurants you really wanted to try! In select cabins, you could even spend time playing in the game room, watching a movie in the theater room, or taking a dip in a bubbling hot tub! These things are all completely free and will provide hours of fun and relaxation to you and your family.
5. The Longer You Stay the More You Save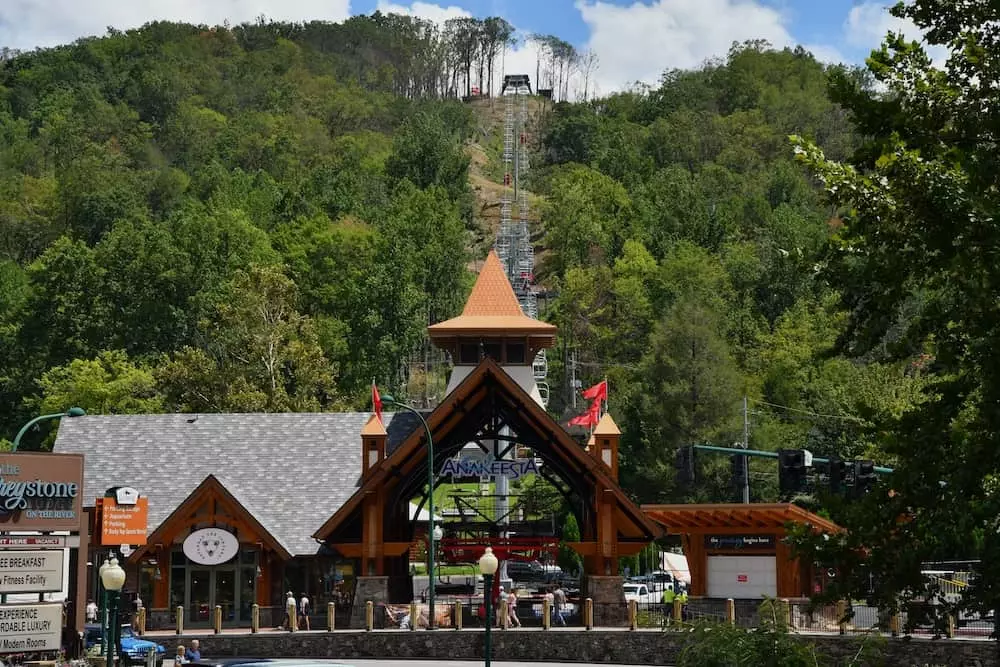 Here at Hearthside Cabin Rentals, the longer you stay, the more you'll save! Every night that you pay for results in free attraction tickets to places like Anakeesta! You'll have so much fun during your visit that you'll wish you'll be dying to stay for just one extra night, and if you've stayed a certain number of nights, you can! There are specials that'll allow you to get an additional night free of charge, so you can keep the good times rolling! You can use the extra money you save to try a new restaurant or visit one of the many live music shows, but you never know, those things might be free too with your pass!
Hopefully, these tips have given you a better idea about how to get more bang for your buck while you're on vacation. Select one of our cabins on Gatlinburg or Pigeon Forge and you could save over $800 in Smoky Mountain attractions too!