April 20, 2015
5 Tips for Choosing the Best 3 Bedroom Pigeon Forge Cabin for Your Next Vacation
At Hearthside Cabin Rentals, we have a large assortment of cabins for groups of all sizes. If you want to take a vacation with your whole family or some friends, a 3 bedroom Pigeon Forge cabin is a fantastic option! Here are five tips for selecting the perfect cabin for your vacation.
1. Decide How Much Room You Need
All of our cabins are spacious and comfortable, but the best one for you will depend on how many people are in your family or group. Most of our 3 bedroom cabins sleep between 8 and 12 people. With bunk beds and sleeper sofas, it's easy to accommodate more guests than you would think! Some of our cabins, such as Smoky Mountain Getaway, have three levels, which really gives everyone a chance to spread out. Browse through our collection and choose a cabin with a size and layout that works best for your family.
**2. Choose the Amenities You Want
**
Our cabins come with a variety of features that will make your vacation more fun. It's just a matter of choosing the cabin that has the right combination of amenities for you. We offer properties with Jacuzzi tubs, pool tables, fireplaces, mountain views, charcoal grills, and much more. Many cabins have several TVs and DVD players so everyone can enjoy their favorite movies or television shows. If there are avid swimmers in your family, you can select a cabin that has year round swimming pool access.
(See Related: 4 Reasons Cabins in Gatlinburg with Pool Access are Simply Better)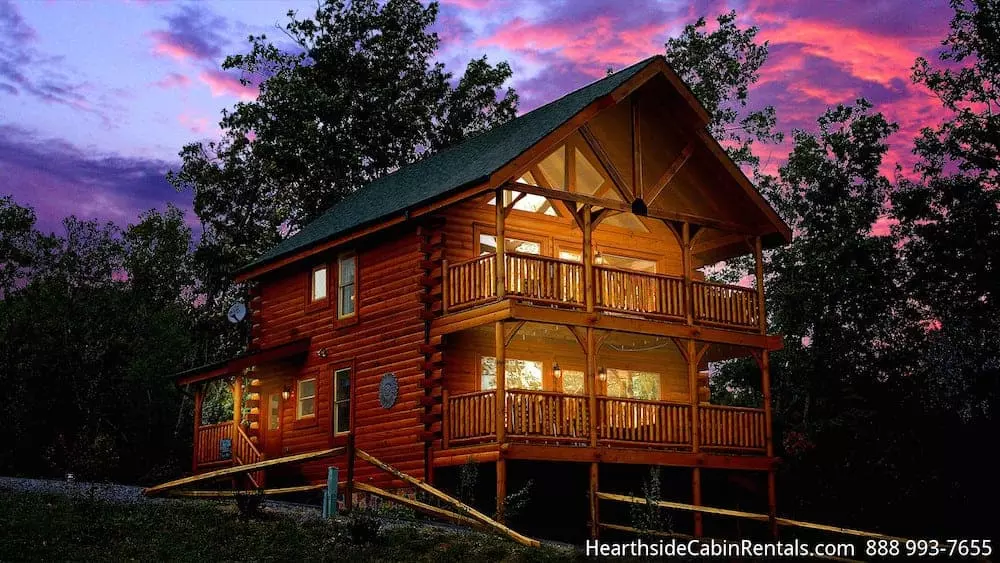 3. Choose the Right Location
The ideal location for your cabin depends on whether you value privacy or proximity to local attractions. If you just want to get away from it all in the Smokies, a secluded Pigeon Forge cabin will immerse you in natural beauty far away from neighbors and other distractions. However, if you want to be close to all the action, we also offer a great selection of Pigeon Forge cabins near the Parkway. Some cabins are within walking distance of a recreation center with a game room and swimming pool. We also have cabins that provide level paved roads for people with limited mobility or who don't like heights. Don't hesitate to contact us if you have any questions about where a particular cabin is located!
4. Consider a Pet Friendly Cabin
If you or one of your traveling companions has a dog, you should consider one of our pet friendly cabins. Having a furry friend with you can make your vacation even more fun. There are lots of scenic places to walk your pooch and the Pigeon Forge area has many attractions that are pet friendly. Bringing a pet also means you don't have to worry about leaving your dog in a kennel while you're away.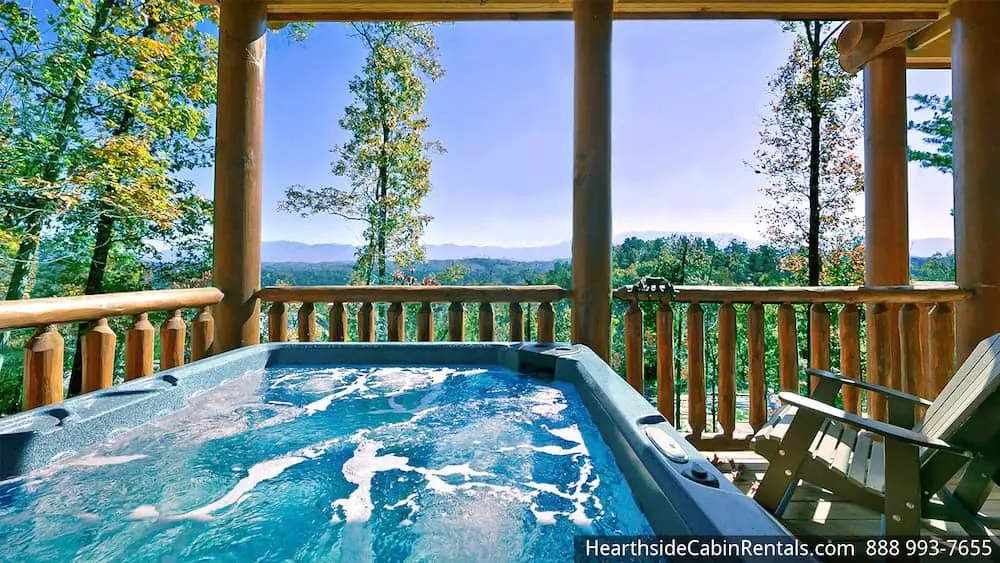 5. Pick Your Favorite Type of View
Our 3 bedroom Pigeon Forge cabins offer a variety of scenic views. Depending on your cabin's location, you will enjoy breathtaking panoramas of the Great Smoky Mountains, incredible wooded scenes, or even bubbling streams. Many cabins come with large decks that are ideal for relaxing and socializing while taking in the surroundings.
For more advice about choosing the perfect cabin, give our vacation specialists a call today. We are always happy to answer questions and make suggestions!