March 06, 2023
5 of the Closest Cabins for Rent Near Dollywood
When you plan a getaway to the Great Smoky Mountains, you have to go to Dollywood while you're here! If you're looking for Dollywood cabins so that your day at the theme park can start even sooner, we can help. We have a great selection of cabins near the theme park. Don't miss out on being practically right next door! Check out these closest cabins for rent near Dollywood:
1. Serene Peak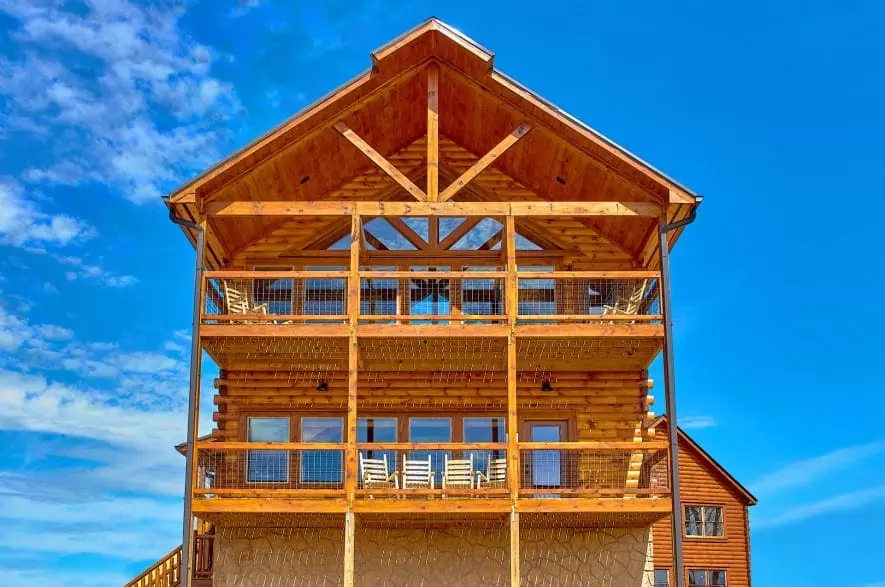 Serene Peak is a 2-bedroom cabin that accommodates 6 people, making it perfect for families who want to stay close to Dollywood! You'll have an incredible mountain view in this cabin to wake up to every morning. Pull up a chair with a hot beverage in hand and enjoy the start of your day. Play together in the gaming room and spend quality time together in the hot tub or in the living room. Share your meals in the fully equipped kitchen, and you'll have swimming pool access for something to do while you aren't out and about. This is a great cabin you'll definitely want to book!
2. Divine View
Divine View is a beautiful 2 bedroom cabin that's just minutes from Dollywood and provides guests with gorgeous Smoky Mountain views! Spend the day at the world-class theme park, then retreat to the comfort of your cabin for a relaxing spend in the hot tub or in front of the fireplaces. You'll also have a fun multi-cade with your favorite games from the 80s, including Donkey Kong and Ms. Pacman. If you visit during the warmer months, enjoy access to a resort swimming pool! Your family will love staying in Divine View.
3. Bears Den Lodge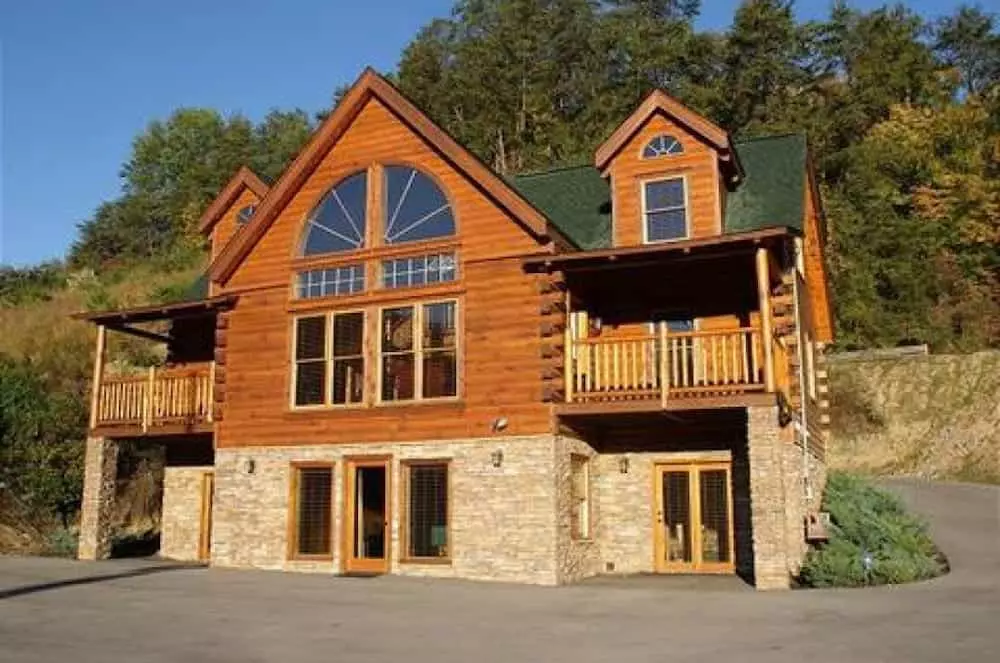 Are you planning a group vacation for your friends and want to find cabins for rent near Dollywood? Then the Bears Den Lodge is the right cabin for you! This 5-bedroom cabin can accommodate as many as 18 people. While you're at the cabin, you'll stay entertained with an upstairs game room. There's a media room with a large TV and plenty of DVDs. Enjoy the beautiful weather of East Tennessee in the outdoor furniture on the deck. On warm days, grill out on the gas grill and sit at the picnic table. Plus, you'll be right down the road from Dollywood!
4. Mountain Top Retreat
Have a family reunion coming up? Then book Mountain Top Retreat, an 8-bedroom cabin that can house up to 40 people. You'll be close to Dollywood when you stay in Mountain Top Retreat. Each level has a deck with outdoor furniture where everyone can enjoy sunrises and sunsets. The lowest level has a mini golf course where you can play against each other. The second level has a theater room where guests can watch movies together and a game room. The kitchen is fully equipped with 2 ovens and 2 dishwashers to accommodate the amount of people staying in the cabin. Mountain Top Retreat is perfect for large groups!
5. Big Bear Lodge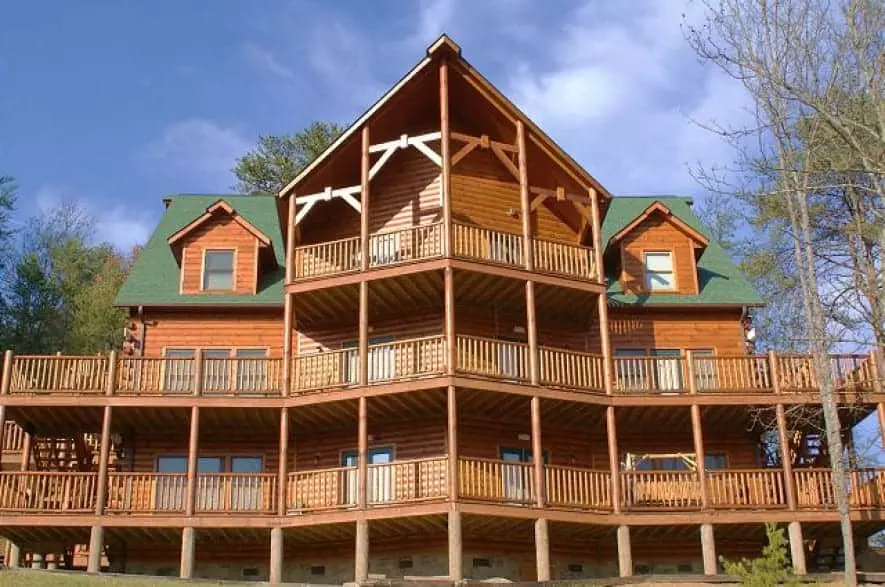 When you book Big Bear Lodge, you could practically walk to Dollywood and Dollywood's Splash Country. With 12 bedrooms, this cabin for rent near Dollywood can accommodate 58 people, making it perfect for family reunions, church retreats, and other large groups of people. Come together in the living room, den, or home theater. The kitchen is equipped to accommodate a large amount of people with 2 ovens, 2 dishwashers, and 2 refrigerators. Play with each other in the game room. You'll have so much fun in the cabin, you won't want to go out!
Explore Our Cabins Near Dollywood
Any of these cabins for rent near Dollywood can meet your needs, whether you're here with your immediate family or on a group retreat. We have even more cabins for rent near Dollywood, so book one today!