February 02, 2023
Top 6 Pet Friendly Cabins in Pigeon Forge TN You'll Want to Book
Are you trying to plan a getaway to the Smoky Mountains? If you're thinking about bringing your furry best friend with you, you definitely should! We have a huge selection of pet friendly cabins in Pigeon Forge TN for you to choose from. We want to share some of the top cabins you and your dog will enjoy together. Here are the top 6 pet friendly cabins in Pigeon Forge TN you'll want to book:
1. Southern Comfort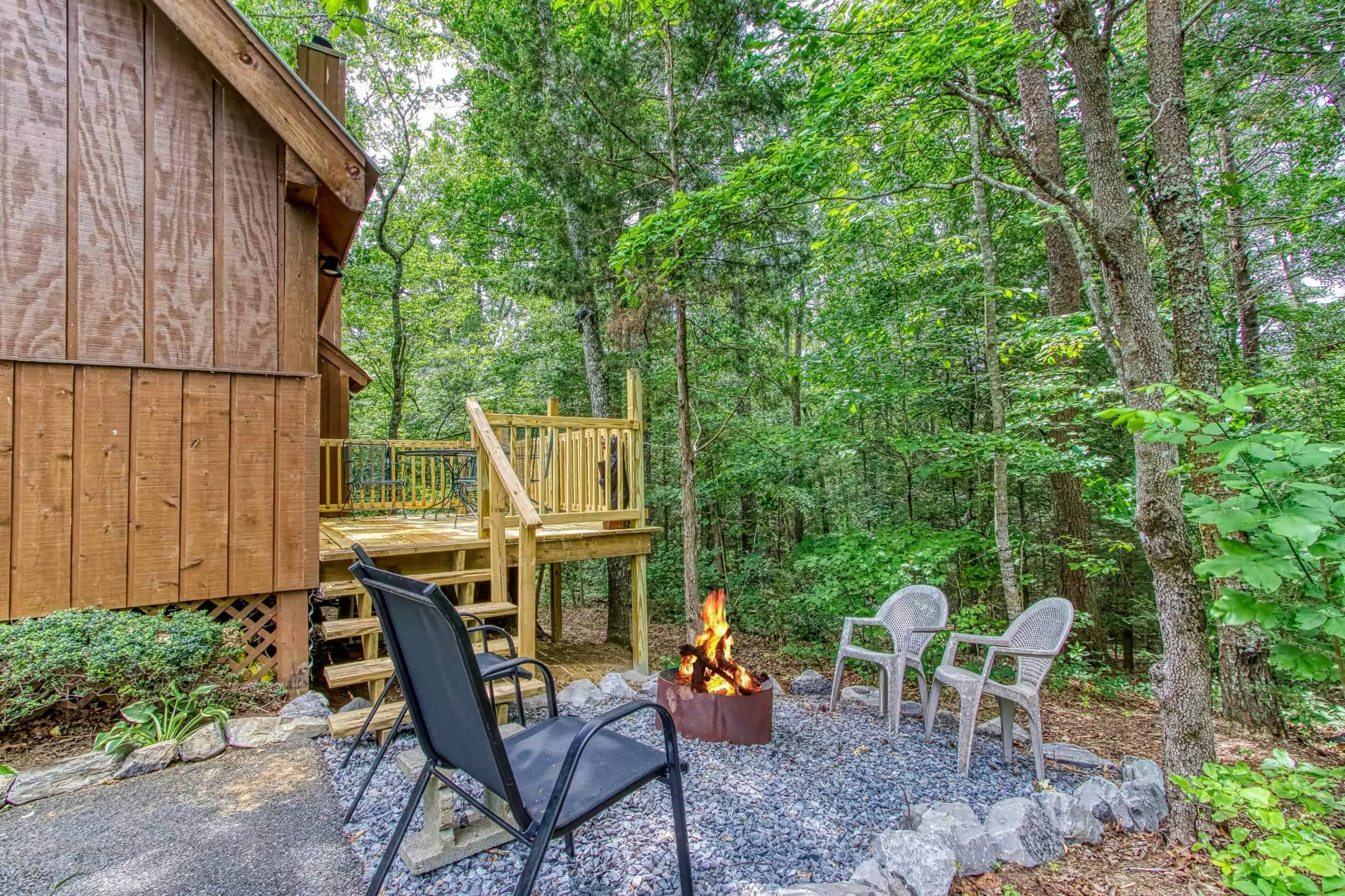 Southern Comfort is a 2 bedroom, 2 bathroom cabin that accommodates 6 people. This cabin is surrounded by woods, so you can enjoy sitting outdoors and breathing in the fresh air on the deck. There's even an outdoor fire pit where you and your pooch can spend some time outside!Play a game or two of pool on the pool table, and enjoy spending time together in the living room. Southern Comfort is just 10 minutes from town, so you can easily get to all the fun things you want to do!
2. Creekview Getaway
Creekview Getaway is a 2 bedroom, 1.5 bathroom cabin that accommodates 6 people, plus your furry family member! Your whole crew will enjoy spending time on the front porch, while your dog explores the front yard and the creek right next to the cabin. Enjoy making meals in the fully equipped kitchen and relaxing in the hot tub. Use the charcoal grill on a hot summer day, or play on the arcade game when it's rainy out. You'll all enjoy staying at Creekview Getaway!
3. Garden of Eden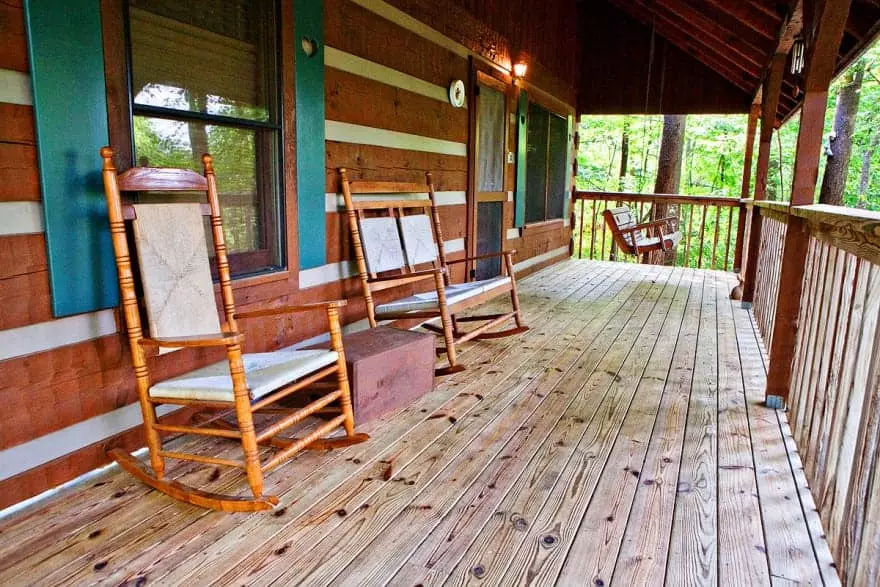 Whether you want a romantic getaway or a cabin perfect for your family, Garden of Eden could be it! This pet friendly cabin in Pigeon Forge TN has 1 bedroom, 2 bathrooms, and houses 6 people, plus your dog! If you want to spend time outside just relaxing, sit on the rocking chairs or swing on the front porch. The kids will love playing in the game room, while the adults catch up with each other in front of the fireplace. Everyone, including your pet, will love their vacation at Garden of Eden!
4. A View for All Seasons
Planning a huge trip for a family reunion or group of friends? Stay in A View for All Seasons! If you're looking for Dollywood cabins that are pet friendly, this is one of the closest ones you can get to the park. It's just minutes away and can sleep up to 56 guests, plus your dog! This custom-build luxury log home offers breathtaking views of Mount LeConte, a game room, a theater room, and so much more. You'll love everything about this large pet friendly cabin in Pigeon Forge!
5. Lazy Moose Retreat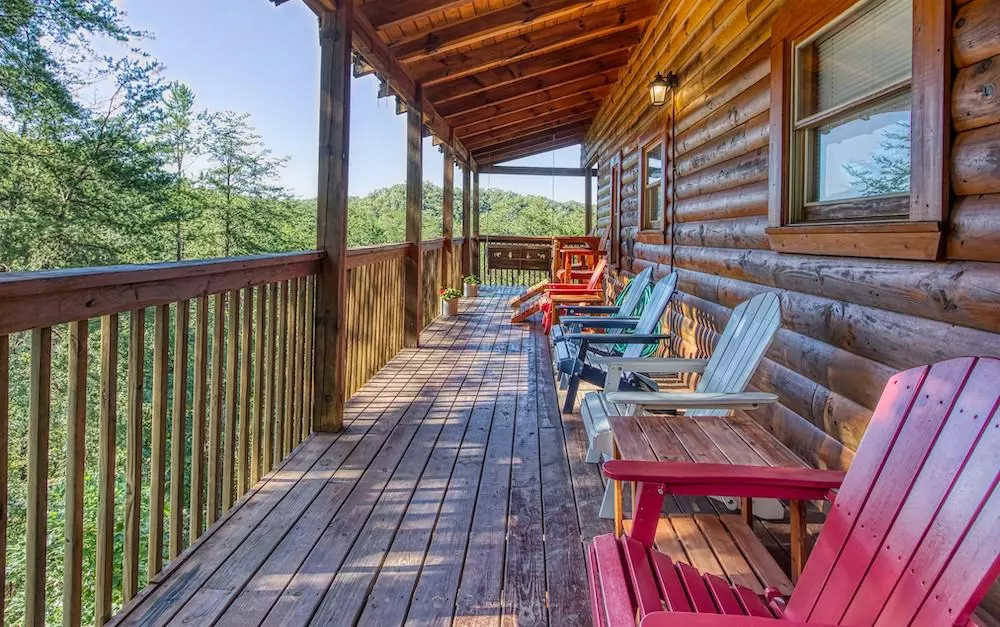 Lazy Moose Retreat is a 3 bedroom, 3 bathroom cabin that houses 12 people and your furry family member. If you're planning on spending time at Dollywood, this cabin that's pet friendly is the perfect place for you to stay! You'll only be a few minutes away, and your dog will have fun at Doggywood! You'll have a wooded view and an electric fireplace to enjoy, as well.
6. River Memories
Would you love to enjoy a peaceful river view with your dog, and plenty of outdoor space to explore? Stay in River Memories! This 3 bedroom cabin can accommodate up to 8 guests comfortably and overlooks the banks of the Little Pigeon River. It's perfect for those who want to fish, skip rocks, walk along the river with their dog, or just relax in a secluded location! Despite feeling secluded, you're still just a 15-minute drive from restaurants, shops, and attractions in Pigeon Forge and Gatlinburg.
Explore Our Pet Friendly Cabins in Pigeon Forge
These are just 6 of our incredible pet friendly cabins in Pigeon Forge. We have a great selection of cabins that allow dogs and feature everything you need and more for a great stay. Want to browse the rest of our pet friendly cabins to guarantee you're in the perfect one for your trip? Take a look at all our pet friendly cabins in Pigeon Forge here.