April 16, 2015
Top 5 Reasons to Stay at a Secluded Pigeon Forge Cabin
Hearthside Cabin Rentals offers an excellent variety of secluded cabins with incredible mountain views and fantastic amenities, all within minutes of the many fun attractions in the Smoky Mountains. Here are the top five reasons to stay at a secluded Pigeon Forge cabin:
1. Peaceful Environment
One of the main reasons people go on vacation is to "get away from it all". The secluded cabins from Hearthside are sure to help you achieve that goal! Imagine waking up in your comfortable cabin to the delightful sounds of chirping birds and the gorgeous surroundings of the Great Smoky Mountains. Whether you spend your time reading a book, catching up with family members, or simply relaxing on your cabin's deck, the peaceful environment is guaranteed to be a highlight of your vacation.
2. Refreshing Mountain Air
Nothing revitalizes the body and mind like fresh Smoky Mountain air! Our cabins feature outdoor hot tubs and sitting areas where you can take advantage of the pleasant climate, or you can simply open your cabin's windows to enjoy the refreshing air throughout the day and the evening. Between the comfortable accommodations and the wonderful mountain air, you will feel completely relaxed and will enjoy some of the best nights of sleep that you have had in months.
3. Quality Time with Loved Ones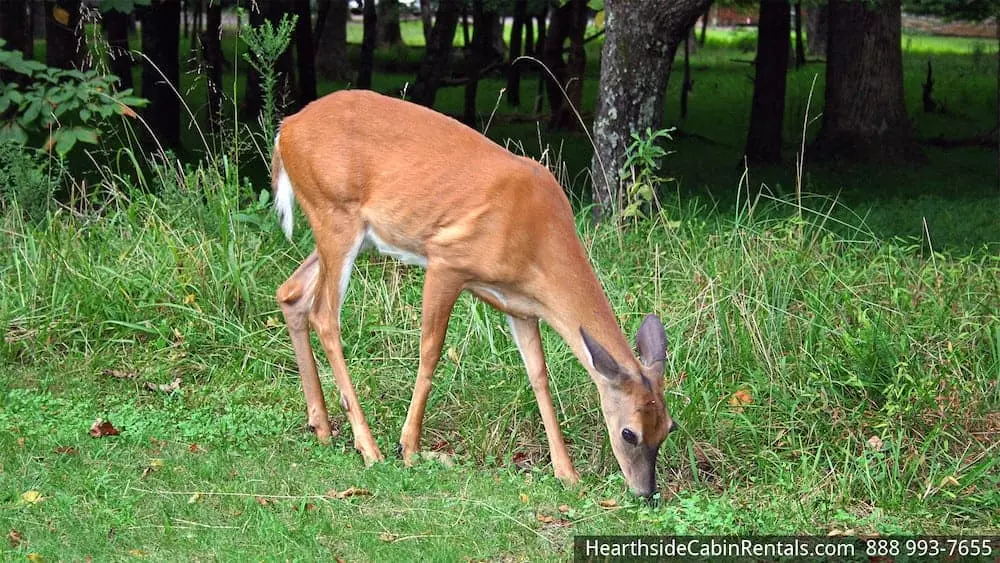 Other than a deer grazing in front of your cabin or a chirping songbird in the distance, there are no distractions when you stay at a secluded Pigeon Forge cabin. This makes it easy to focus on this special time with your family or significant other. Get the family together to make a home cooked meal in your cabin's fully furnished kitchen, or gather around the firepit at night to tell spooky ghost stories and makes s'mores. If you are traveling as a couple, enjoy the romantic atmosphere as you cuddle together in front of the fireplace or soak in the hot tub under the twinkling stars.
4. Great Entertainment Options
While being secluded in your Pigeon Forge cabin, there are plenty of great entertainment options to keep you and your family busy throughout your vacation. In fact, many guests tell us that the time spent at their cabin was the best part of their Smoky Mountain vacation! Challenge a family member to an exciting game of billiards or foosball in the game room, or enjoy a movie night in the theater room. Many of our cabins come with internet access, so you can let your friends back home know how much fun you are having in the Smokies!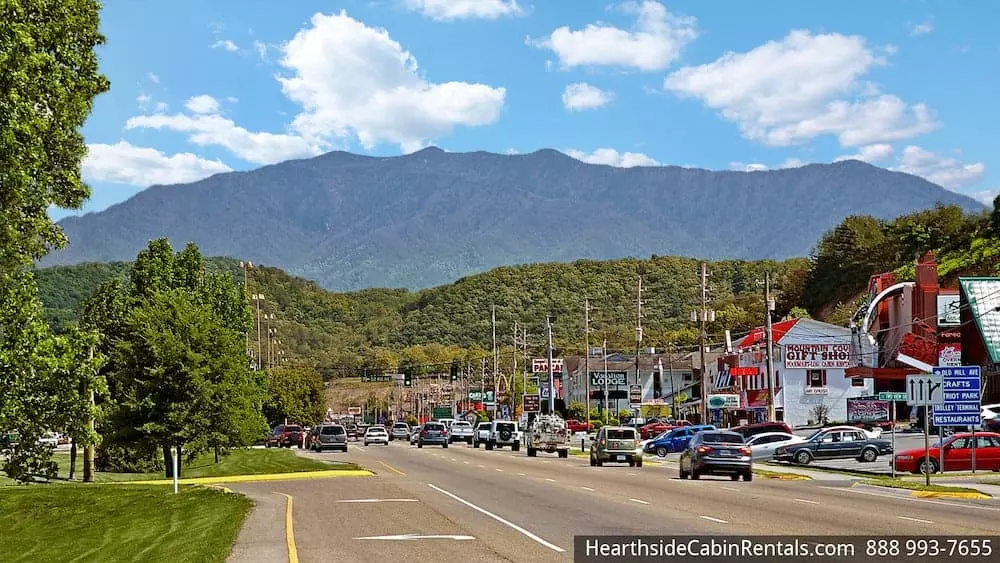 5. Still Close to All the Action
Although our charming cabins are secluded, they are conveniently located just a short drive from the many sights, shows, and attractions in Pigeon Forge. Simply hop into your car and within minutes you will find Dollywood, the Smoky Mountain Opry, ziplines, miniature golf, and tons of other fun things to do. Although downtown Pigeon Forge has its share of crowds and traffic, you can look forward to returning to your peaceful cabin in the afternoon or evening for rest and relaxation.
Follow the link to learn how you can get free Smoky Mountain attraction tickets when you stay at a secluded Pigeon Forge cabin!