July 29, 2015
6 Things to Pack When Reserving a Pigeon Forge Cabin With Indoor Pool
Are you excited? It's time to plan an awesome family vacation again, and as it gets closer to your visit you will begin packing. There are several ways you can go about packing for your Pigeon Forge cabin with indoor pool in order to be efficient, but it's a possibility you still might forget something. We've all been there. You get all set and start making your way to a fun-filled family vacation to realize you forgot an item at home. We want make sure you have everything you need to have a stress-free time during your stay, so we have created a list of these packing essentials to bring with you to help you get the best experience out of your indoor pool.
1. Bathing Suit
Without a doubt, this is the most important piece of all when booking a Pigeon Forge cabin with indoor pool. The bathing suit is a basic essential for swimming, so you want to make sure you don't forget yours at home. However, there are no worries if you do. Pigeon Forge has plenty of places available for you to purchase a new one during your stay.
2. Pool Toys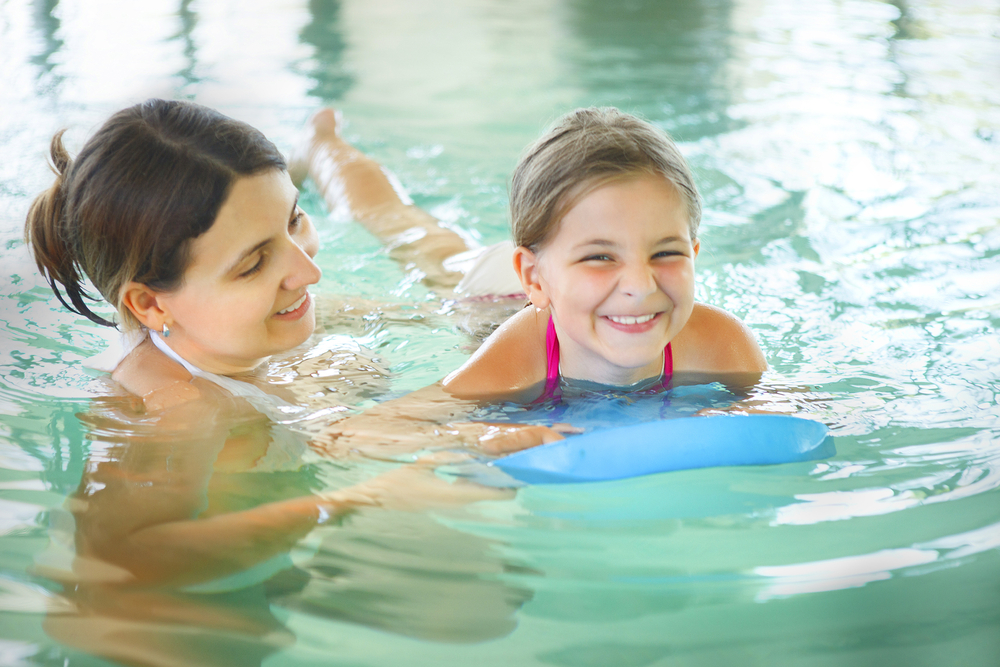 You can't have a fun-filled vacation in your indoor pool without pool toys! They are great for exercise, bonding and even relaxing. Diving sticks, balls, floats and frisbees are just a few things you might want to bring along to make even more entertainment available for your group, especially if you're bringing younger guests with you.
3. Water Shoes or Flip Flops
Some prefer to use water shoes when enjoying any type of water adventure. They aren't necessary for your use in the pool, but they might be helpful when walking to, from and around it. The area around the pool can easily get wet, especially when splashing around, and flip flops or water shoes are the best shoes for that type of environment.
Children's Floaties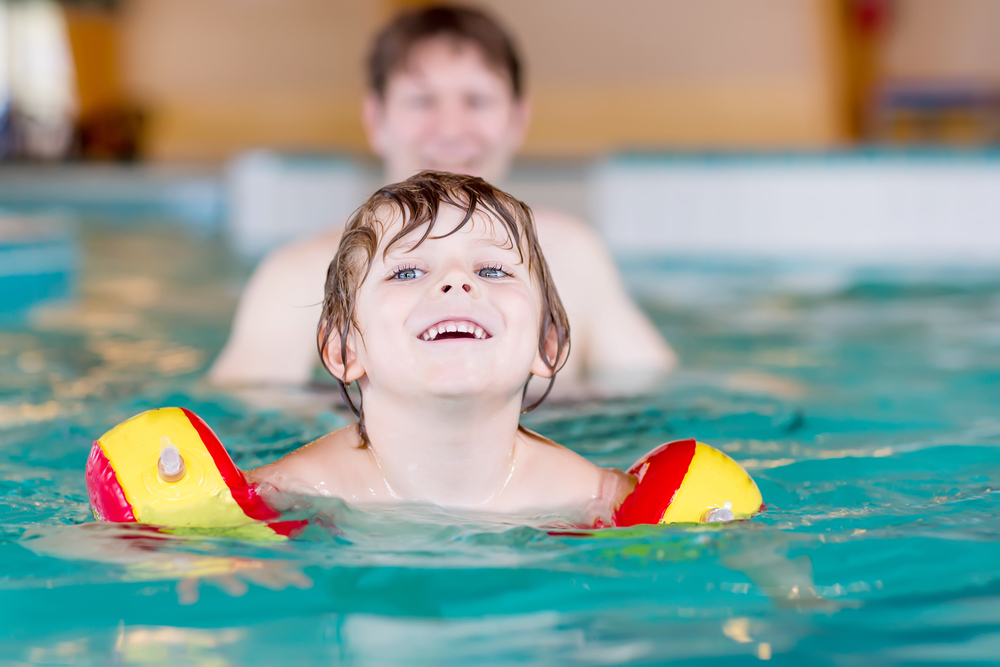 For safety, if you are bringing young ones along, it might be a good idea to bring their floaties or a life jacket if they aren't able to swim. We want everyone in your group to be able to enjoy your Pigeon Forge cabin with indoor pool, even the youngest of kids, and floaties are the best way to keep them safe while splashing around.
5. Bathing Suit Cover-up
Something to slip over your bathing suit when up and walking around is always a good idea to bring. Especially if you plan on walking between rooms in your cabin after getting wet. A cover-up will help you stay warm in the air-conditioned cabin rooms when planning on going back and forth to your pool.
6. Pool Bag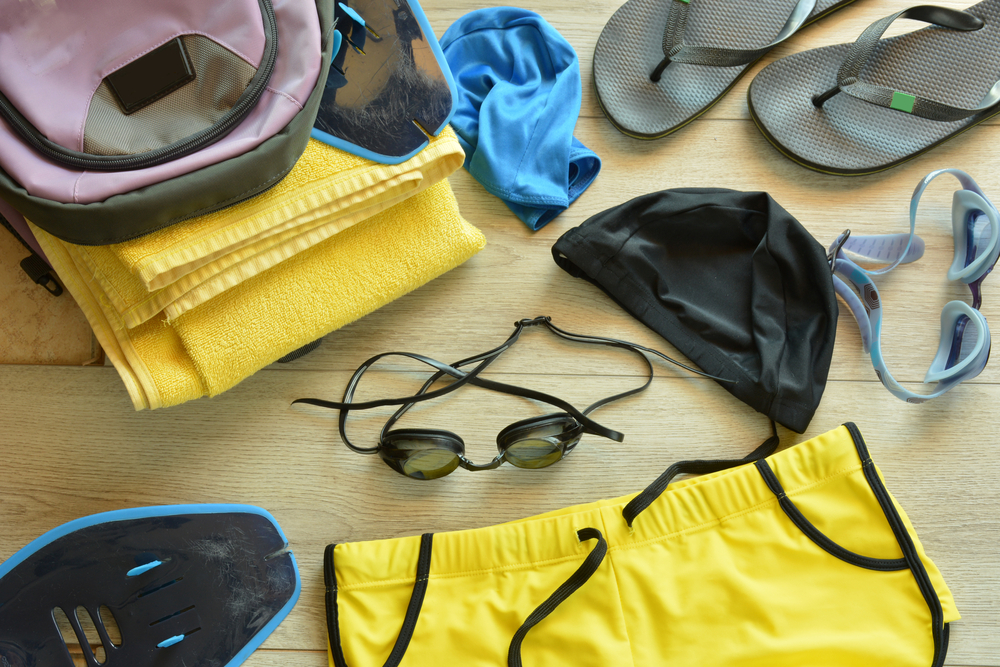 To make all of these things easier to carry, a pool bag for your Pigeon Forge cabin with indoor pool is a wonderful idea. Not to mention you would want to bring a different bag you wouldn't mind getting wet to store your things. It will keep you from having to carry all of the items to and from the pool in your hands, which makes a lot more convenient.
Recommended Pigeon Forge Cabin with Private Indoor Pool
Cooper's Cove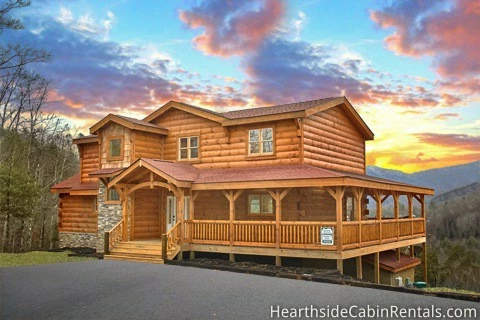 This beautiful 4 bedroom, 3 and a half bath cabin sleeps up to 16 people, and has it's own private indoor swimming pool. Cooper's Cove is a one of a kind, modern cabin in Pigeon Forge with a very large amount of space perfect for any large group vacation. It has a pool table, hot tub, Jacuzzi tub and several fireplaces. Not to mention it features a breathtaking mountain view on its large private deck with multiple rocking chairs for nature watching.
(See Related: 4 Reasons You Should Book Pigeon Forge Cabins With Private Indoor Pools)
Recommended Pigeon Forge Cabin with Indoor Pool Access
Bear Elegance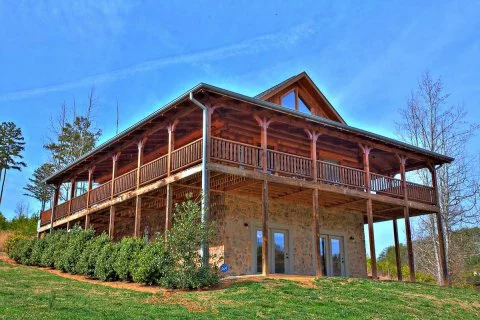 Bear Elegance is a Pigeon Forge cabin with indoor pool access that is available all year around. It is just minutes from the parkway, where all of the attractions, shopping and delicious dining options are, which makes it a wonderful location. It is a 3 bedroom , 2 bathroom cabin that sleeps 8, and is also pet-friendly. It is elegantly decorated with modern furnishings, and has a game room with a pool table for your enjoyment.
Now that you know exactly what to pack for the best vacation in a Pigeon Forge cabin with indoor pool, find your perfect cabin, and book your next family getaway today.