July 02, 2019
Why Should You Stay in One of Our Gatlinburg Cabins With a Hot Tub?
Nothing beats enjoying a peaceful Smoky Mountain vacation, especially when you choose to spend your trip in one of our spacious Gatlinburg cabins with a hot tub.
Not only do these rentals offer guests a quiet place to escape to in between outdoor adventures in the area, but they also add a ton of unbeatable benefits to any guest's vacation.
4 Reasons to Stay in Gatlinburg Cabins with a Hot Tub
To help you decide where you should stay on your vacation, we've made a list of some of the top reasons you'll love our Gatlinburg cabins with a hot tub:
1. Scenic Views
The main reason guests choose to stay in a Gatlinburg cabin instead of other lodging options in the area is because of the incredible scenic views of the Great Smoky Mountains that these rentals can offer. Now, imagine enjoying these views from the comfort of one of our Gatlinburg cabins with a hot tub.
That's right, you and your loved one can take in all the majestic beauty of the Great Smoky Mountains directly from our rental's outdoor tub. You can enjoy both the relaxing water and the picturesque scenery without having to leave your cabin.
2. Helps Reduce Stress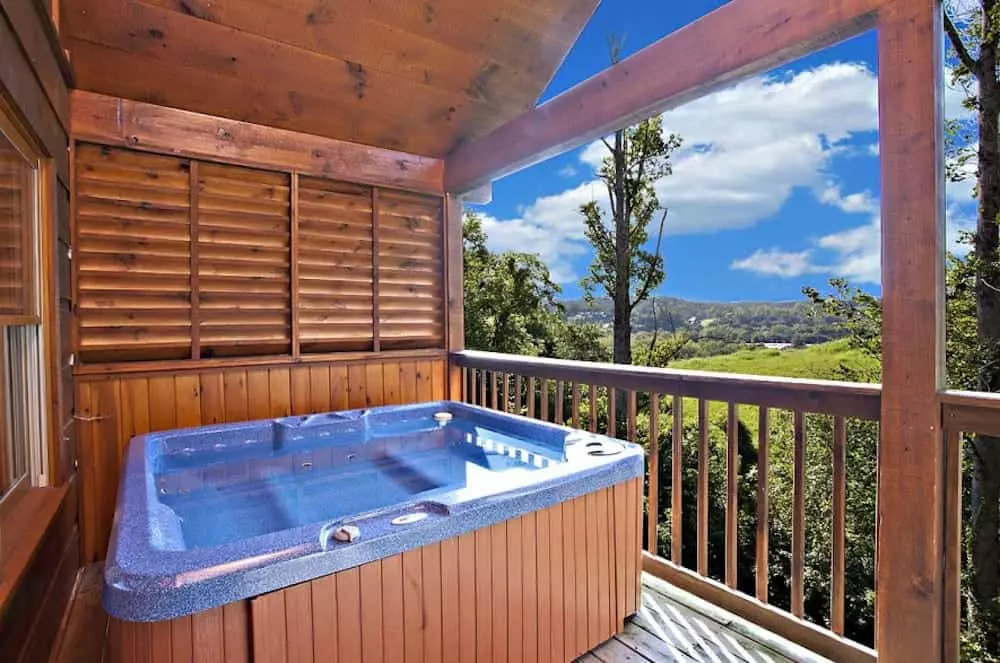 One of the best things you can count on from a vacation in the Smoky Mountains is that it will help reduce your stress levels, especially if you choose to stay in one of our Gatlinburg cabins with a hot tub.
Imagine sinking into your bubbling hot tub after a long day of exploring the Smoky Mountains. The combination of the warm water, peaceful sunset, and gorgeous scenery is just what any guests needs to create a truly serene vacation setting.
Besides, isn't one of the reasons you enjoy traveling to the Smoky Mountains is because of how refreshed and relax you feel while you are here? Why not just turn the relaxation up a bit and include staying in a Gatlinburg cabin with a hot tub for your next visit?
3. Open Year-Round
There is no doubt that staying in a Gatlinburg cabin with outdoor pool access is nice, the problem is that this amenity is seasonal and cannot be enjoyed by guests vacationing in the colder months. However, visitors will enjoy year-round access to their favorite water spot by choosing to stay in a cabin with a hot tub.
Unlike pools, out hot tubs are open throughout the year, and they do not have an opening or closing time. This means that guests can enjoy the perks of their hot tub without any restraints during their vacation. Whether you decide to visit in the winter or the summer, you'll still get to enjoy all the benefits of a hot tub.
4. Healthier For You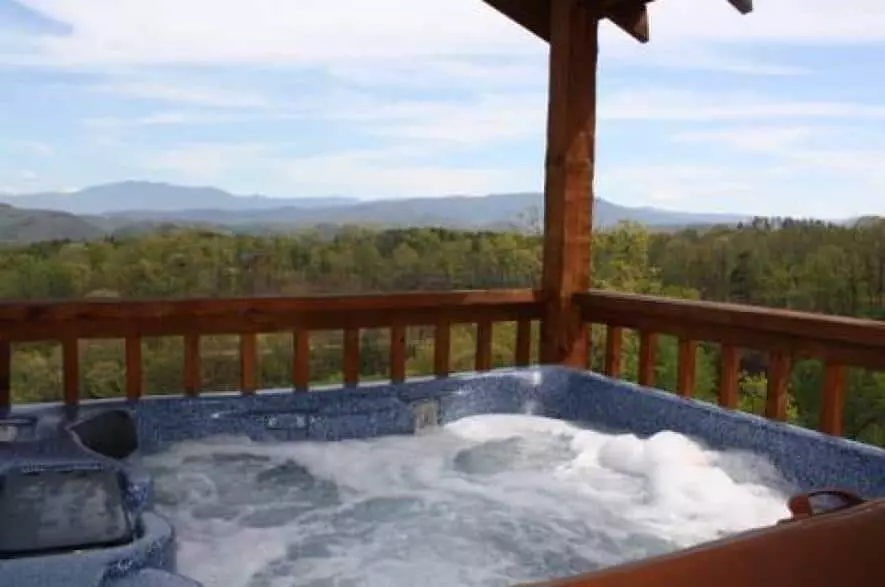 Believe it or not, there are actually quite a few health benefits that come with staying in a Gatlinburg cabin with a hot tub. In addition to helping guests reduce stress, these outdoor tubs also help increase blood flow and reduced blood pressure. In addition, the hot water also helps the muscles relax and this releases built up tension and toxins.
Finally, hot tubs can also act as a temporary pain reliever as the brain focuses more on the heat of the water than the pain or ailment. Although this relief is not permanent, it is nice to take your mind off of it for a little while. It'll feel great if you're sore from all the exploring you've been doing in the Smoky Mountains!
Are you ready enjoy some time well spent in a hot tub in Gatlinburg? Browse our available cabins today to plan your next vacation!