May 08, 2015
4 Awesome Things to Do in Pigeon Forge in the Summer on Your Smoky Mountain Cabin Vacation
School is nearly done for the year, and that means your next family vacation is just around the corner! Planning an awesome getaway in East Tennessee is easy because there are so many fun things to do in Pigeon Forge in the summer. As you start finalizing the details for your Smoky Mountain cabin vacation, keep in the mind the following activities:
1. Go Ziplining
Ziplining is an increasingly popular activity for families who want to add some adventure to their summer vacation. What's great about zip lining is that it is absolutely thrilling and 100% safe. Taking a canopy tour is something almost anyone can do, as it doesn't require any special skills or athletic prowess. Seeing the Smoky Mountains while riding high above the trees is a breathtaking experience that everyone should experience at least once.
You won't have to travel far to enjoy zip lining, as there are a number of courses located only a short drive from our cabins in Pigeon Forge. Check out our blog about ziplining in the Smokies to learn about four great courses in the area.
2. Hiking in the Great Smoky Mountains National Park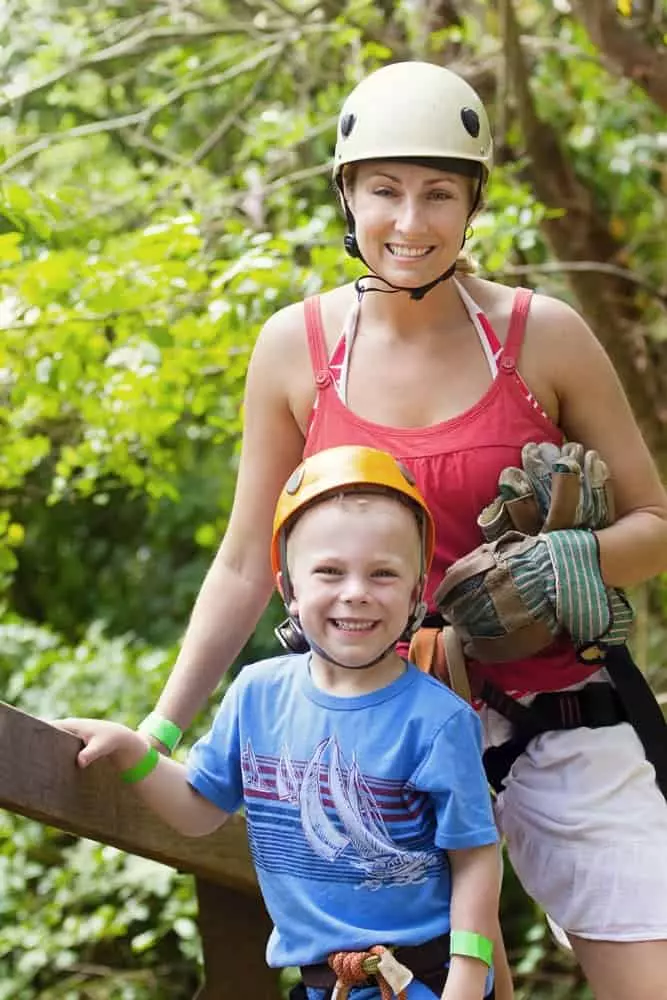 The Great Smoky Mountains National Park is the most visited national park in the United States. Offering hundreds of trails that are easy, moderate, and difficult; you are guaranteed to find the right hike for your family. Many trails bring you to scenic vistas, fields of wildflowers, waterfalls, and other beautiful spots. There are virtually endless places to hike, get some exercise, and take some memorable pictures and videos. The following are just a few of the trails you might want to explore:
Gatlinburg Trail –This is a good choice if you're looking for a relatively short and easy hike. You can pick up this 1.9 mile trail at the Sugarlands Visitor Center, and you can even bring you dog on this pet friendly hiking trail!
Baskin Creek Falls –This is an easy-to-moderate 3 mile hike that will take you to a scenic waterfall.
Mt. LeConte –This is a longer and more difficult trail for people in fairly good shape. It's a 16 mile hike that passes through some historic caves as well as areas with panoramic views.
3. Visit Dollywood
When you're looking for things to do in Pigeon Forge in the summer, you shouldn't miss the opportunity to visit Dollywood. This excellent theme park managed by Smoky Mountain native Dolly Parton offers entertainment for people of all ages. The park is chock full of unique and thrilling rides, such as the Barnstormer, which mimics the feeling of being on a 1920s era plane. Kids will love the Amazing Flying Elephants ride, as well as the Demolition Derby bumper cars. Dollywood is also home to a fantastic water park with more than 20 slides and exciting water rides. During the summer, the theme park will host a number of festivals with special entertainment and live music, so be sure to plan your Smoky Mountain cabin vacation accordingly!
(See Related: 3 Reasons to Rent Our Pigeon Forge Cabins Near Dollywood)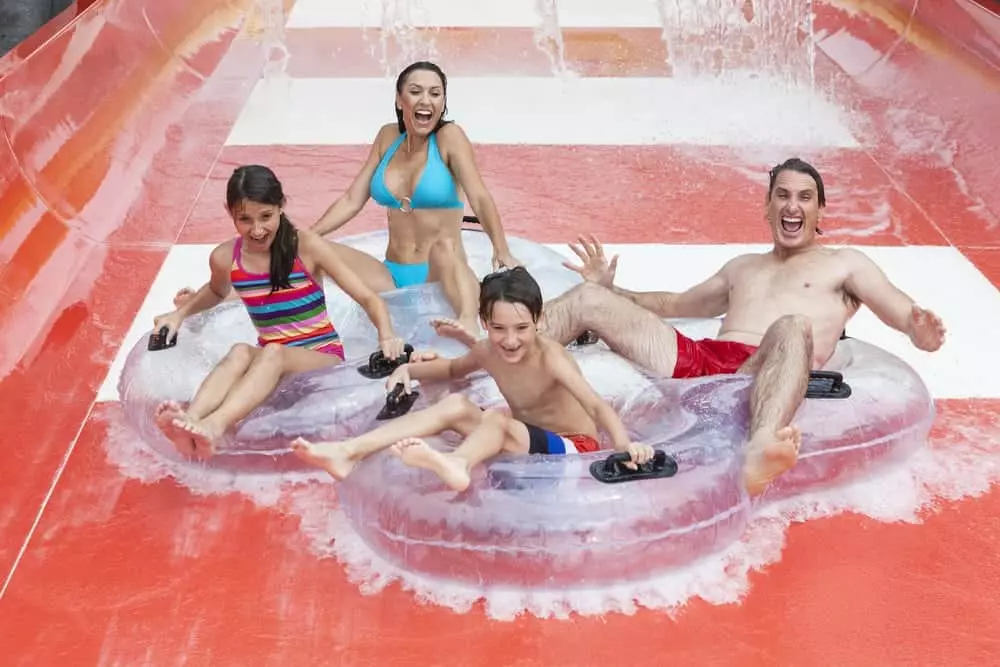 4. Take Your Family to WonderWorks
Another great family attraction in the area is the WonderWorks museum. This is an indoor amusement park that has 35,000 square feet of activities and interactive exhibits. WonderWorks is divided into "Wonder Zones", where visitors can learn and experience different environments, such as Space Discovery, where you can put on a replica of the type of space suit worn by real astronauts. Guests can also try the Rope Challenge, which offers four stories of ropes to climb!
When you stay with Hearthside, you can get free tickets to WonderWorks and other local attractions. Our Freedom Fun Pass provides complimentary adult admission to the Lumberjack Feud Dinner Show, Ripley's Aquarium of the Smokies, Lazerport Fun Center, and more popular things to do in Pigeon Forge in the summer. Follow the link to learn all about how to get free Pigeon Forge attraction tickets on your Smoky Mountain cabin vacation!