March 19, 2013
Ziplining In The Smokies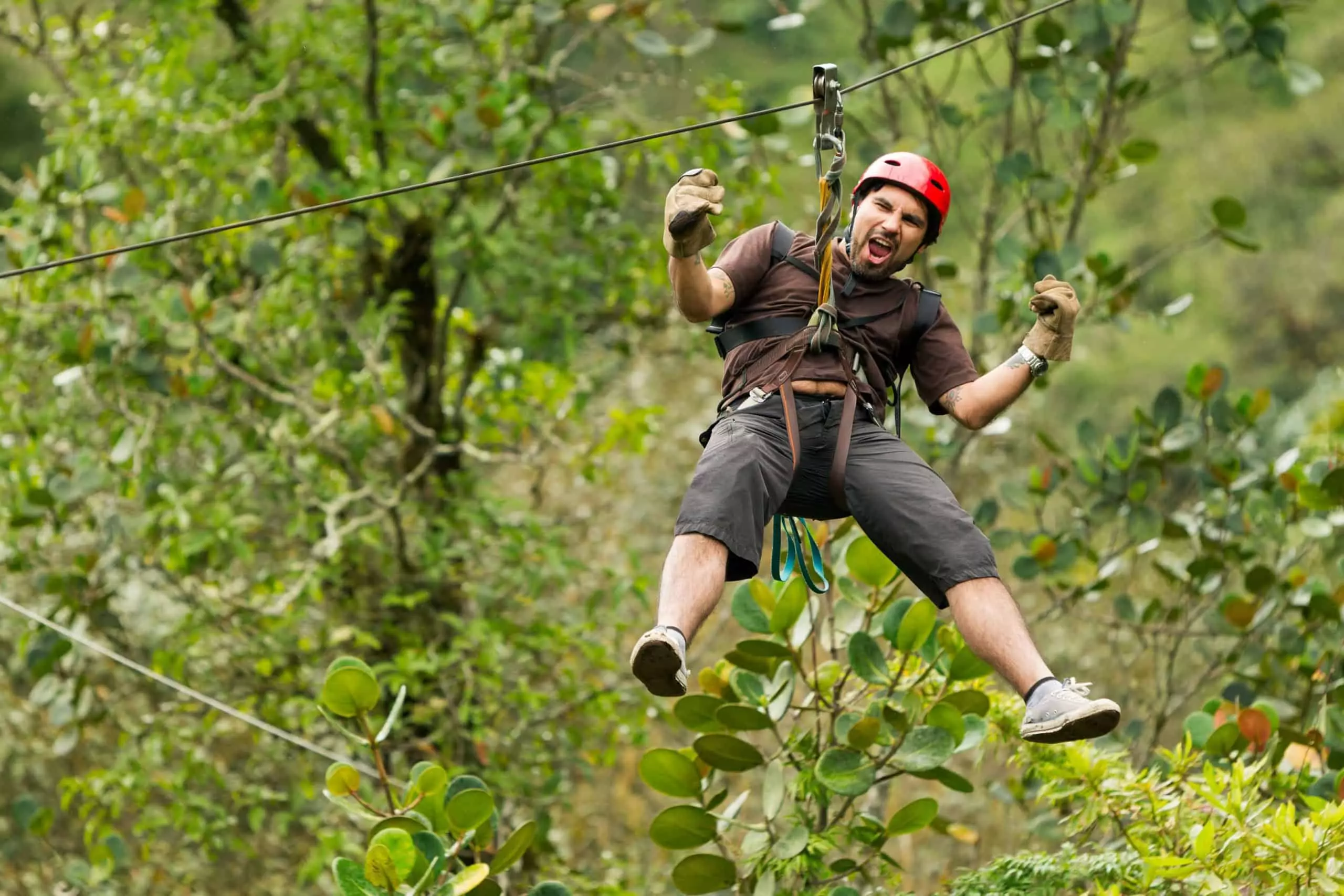 There are many opportunities to enjoy the excitement of ziplining in the Smokies! No experience is necessary to zipline and the activity is great fun for families, couples and groups. A zipline is basically a suspended steel cable that is rigged for a harnessed rider to travel between both ends of the cable. Nearly all operators in the Great Smoky Mountains offer canopy zipline tours, which is a series of ziplines with various lengths. Most people can qualify for the tours, but each operator may have age and weight limits. Reservations are recommended for each of the tours.
Smoky Mountain Ziplines in Pigeon Forge offers 24 ziplines where riders can reach speeds up to 40 miles per hour! Guests can select from one of several packages, ranging from a nine zipline tour that lasts 90 minutes to the ultimate zipline experience lasting approximately 3 hours. For thrill seekers, Smoky Mountain Ziplines offers four lines that are 800 feet long and 100 feet off the ground!
Gatlinburg Ziplines are located one block from downtown Gatlinburg and provide 2 and 3 hour zipline canopy tours that overlook the space needle and Gatlinburg. Guests can even wear a helmet camera to record their experience! Gatlinburg Ziplines has 9 ziplines that connect to 6 treetop canopy platforms. These are the only ziplines in the Great Smoky Mountains that families can enjoy together as the age limit is less restrictive than other operators.
Climbworks in Gatlinburg is surrounded on three sides by Great Smoky Mountain National Park and offers 9 ziplines over ravines, streams, trees and wildlife. Climbworks includes a four wheel adventure to the top of their mountain to begin the experience, which is followed by the ziplines and 3 canopy sky bridges. The Climbworks zipline canopy tour takes about 3 hours to complete.
Adventure Park Ziplines is located in Sevierville on the Parkway at traffic light 13.1. Adventure Park offers 9 thrilling zipline rides that range from 450 to 2,000 feet. The ziplines are located on a 70 acre nature park with beautiful views of the Great Smoky Mountains. Adventure Park Ziplines offer a unique zipline opportunity where guests can zip at night! While enjoying the ziplines in the dark, guests can look down at the glow of city lights.