August 20, 2013
Pet Friendly Hiking Trails For You And Your Furry Friend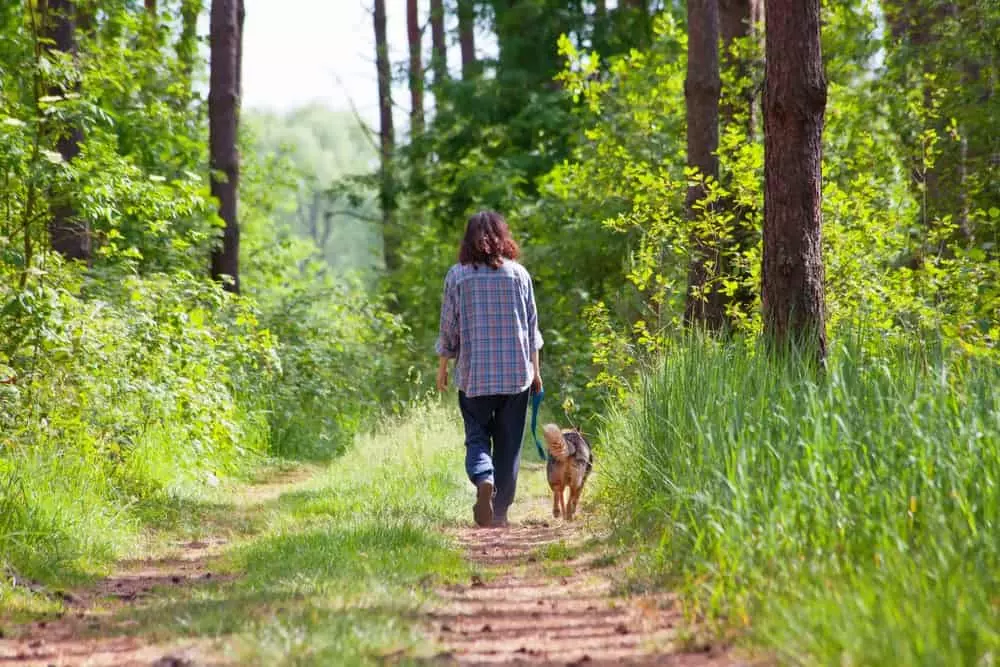 Bring your pet with you during your next trip to Gatlinburg, Tennessee and truly enjoy the great outdoors with your furry friend. The Smokies are a great place to bring your dog because there a number of pet friendly cabins in Gatlinburg and pet friendly hiking trails in the Great Smoky Mountains National Park. No matter what type of dog you're traveling with, you are sure to find the perfect trails of different skill levels that will provide you with fun-filled and challenging days out in the wilderness with your companion. In addition,dogs are allowed in campgrounds, picnic areas and along major roadways through the National Park.
Two of the most popular pet-friendly walking and hiking trails in the Great Smoky Mountains National Park are the Gatlinburg Trail and the Oconaluftee River Trail. Dogs are required to be on a leash at all times when traveling along these trails with their owners.
Gatlinburg Trail
The Gatlinburg Trail is ideal for hiking, dog walking and biking. Visitors can pick up this trail at the Sugarlands Visitor Center and travel one-way for around 1.9 miles into the outskirts of the city of Gatlinburg. This flat trail is relatively easy to complete, making it ideal for dogs to travel along as well. Head through the forest where you will see the Little Pigeon River, foot bridges and old historic home sites that can be toured.
Oconaluftee River Trail
The Oconaluftee River Trail is another one of the most popular hiking trails available for pets to enjoy in the Gatlinburg region. Starting at the Oconaluftee Visitor Center, this trail travels for around 1.5 miles in one direction. This flat trail has a few small hills that can easily be traveled by beginner hikers, joggers, bicyclists and dogs. This trail runs through the forest and offers amazing views of the beautiful Oconaluftee River.
When visiting Gatlinburg, Tennessee to enjoy hiking with your dog, you will also want to stay at pet-friendly accommodations such as Hearthside Cabin Rentals. With over 50 different pet-friendly cabins in Gatlinburg to choose from, you will be able to make the most out of your vacation without the worry of leaving your furry friends behind. Visit this cabin page to read all about some of the most popular pet friendly cabins in Gatlinburg!