July 10, 2023
Your Guide to Shopping at The Mountain Mile in Pigeon Forge, TN
We all know shopping is one of the best activities to do when you're on vacation in Pigeon Forge and Gatlinburg. Did you know there's a new outdoor mall in Pigeon Forge called The Mountain Mile where you can find all sorts of cool and unique shops? Here's your ultimate guide to shopping at The Mountain Mile in Pigeon Forge, TN.
Clothing Stores
There are a number of shops that sell clothing and accessories at The Mountain Mile in Pigeon Forge. From boutiques to outlet stores, you'll be able to find what you're looking for, or what you didn't even know you needed! BAAK Boutique offers women's fashion at affordable prices. Their merchandise is constantly changing to keep up with the latest trends. This cute boutique carries tops, pants, dresses, and more in sizes small to 3x. Hatley is a clothing store full of various items for women, children, and babies. They carry their own Hatley and Little Blue House brands of clothing, which are designed to last and show off your creativity. Bealls Outlet has every type of clothing and accessories you could need for men, women, and children. If you are looking for a specific type of clothing you forgot to pack for your vacation, chances are you can find what you need at this factory outlet store. If you're looking for a Big + Tall store, stop by DXL Men's Apparel . They specialize in providing a wide selection of great fits for Big + Tall men for whatever type of clothing you're searching for.
Home Goods Stores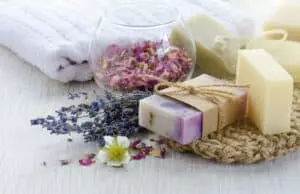 Are you looking for decor to bring back home with you? There are a couple home goods stores at The Mountain Mile in Pigeon Forge where you can find that perfect addition for your home! Colyer House Creations carries a number of handmade products that will look great in your home. You can find everything from candles, soaps, and bath bombs to tea towels, soap dishes, and linen spray. You can also book a candle making experience to make your own candle to bring back as a souvenir! Do you want to bring home a decorative accent or wall decor to liven up your home? Old Time Pottery carries all sorts of home decor and furniture pieces at reasonable prices so you can bring the Smoky Mountains home with you at the end of your vacation.
Recreation Stores
Are you in Pigeon Forge to hike and explore other outdoor activities? You may need to stop by one of these recreation stores at The Mountain Mile to get the clothes and supplies you need to be active in the Smoky Mountains. If you need high-quality athletic apparel or shoes, stop by Nike Clearance Store . Here you can find comfortable workout clothes, trail running shoes, socks, backpacks, water bottles, hats, and more to make you comfortable and successful on your outdoor adventures. REI Co-op carries all things outdoors. Whether you need hiking boots, waterproof sandals, a water bottle, helmet, camping gear, river tubes, or anything else, this outdoor recreation store has everything you need to explore nature.
Coffee & Tea Stores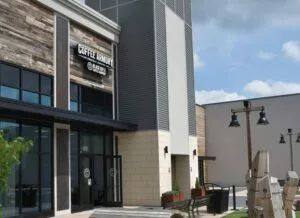 Are you in need of some caffeine? Whether you want a caffeinated drink to enjoy now or want to make some back at home, there are a couple stores at The Mountain Mile in Pigeon Forge where you can find what you need. Coffee Armory is a small, local coffee shop that exclusively sells Black Rifle Coffee Company coffee. You can buy bags of a variety of coffee beans to brew at home, or you can order a hot or iced handcrafted coffee or espresso drink. They also serve hot and iced tea options if you prefer tea over coffee. A store at The Mountain Mile that specializes solely in tea and spices is The Spice & Tea Exchange . Here you will find an assortment of different loose-leaf teas as well as spice blends. You can even pick up adorable animal-shaped tea infusers so you can enjoy the ultimate tea-sipping experience back home.
Honey & Hot Sauce Stores
Are you in the search of some unique honey and condiment products to try? Check out these stores at The Mountain Mile in Pigeon Forge to taste-test yummy sauces and honeys. Savannah Bee Company sells a variety of honeys as well as health and beauty products made from honey, beeswax, propolis, and other hive-sourced ingredients. You'll be able to taste different honeys and test some beauty products in the store. This location also has a mead bar where you can taste various flavors of a honey-based alcohol. If you are looking to tantalize your taste buds, make sure you swing by Pepper Palace . There you'll find small batch, handcrafted hot sauces, salsas, BBQ sauces, and seasoning and dry rub mixes made from all natural, fresh ingredients. You can taste-test a few of these options in the store to help you decide which products to bring home.
Wineries & Distilleries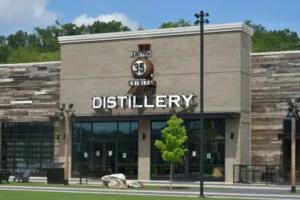 If you are looking for some wine and spirits to enjoy on vacation or to bring home as a gift, make sure you stop by these wineries and distilleries at The Mountain Mile. Curahee Winery sells handcrafted wines made at their family-owned vineyard in Georgia. Their wines are made from muscadine, vinifera, and native grapes. You can visit the Curahee Winery tasting room at The Mountain Mile to try their varieties of wines and purchase your favorites. At Junction 35 Spirits , you can find all sorts of high-quality, locally made spirits, such as whiskey, gin, vodka, tequila, moonshine, and rum. You can see where they distill their spirits in-house and even taste a few. Purchase a bottle of your favorite, or order a specialty cocktail to enjoy at the bar.
General Stores
If you want to shop but don't have anything specific in mind, make a stop at Mountain Mile General Store. They have a little bit of everything in stock. Take home a tshirt, hat, or mug as a Smoky Mountain souvenir, or pick up some unique home decor. They have various fun tchotchkes and toys your family will love to bring back from your Smoky Mountain vacation.
Find More Places to Shop in Pigeon Forge
Have you already been to most of these shops at The Mountain Mile in Pigeon Forge? Then maybe you should try exploring some of these shops near the Smoky Mountains off the beaten path. See if you can find something you like!