October 11, 2021
7 Places You'll Want to Visit at the Mountain Mile in Pigeon Forge
If you haven't been to the Mountain Mile in Pigeon Forge yet, then you need to go the next time you're in town! This is one of the newest entertainment complexes that has made its way into the Smokies, and you'll find all kinds of shops, restaurants, and entertainment in the area! Here are the top 7 places you'll want to visit at the Mountain Mile in Pigeon Forge:
1. Mountain Mile General Store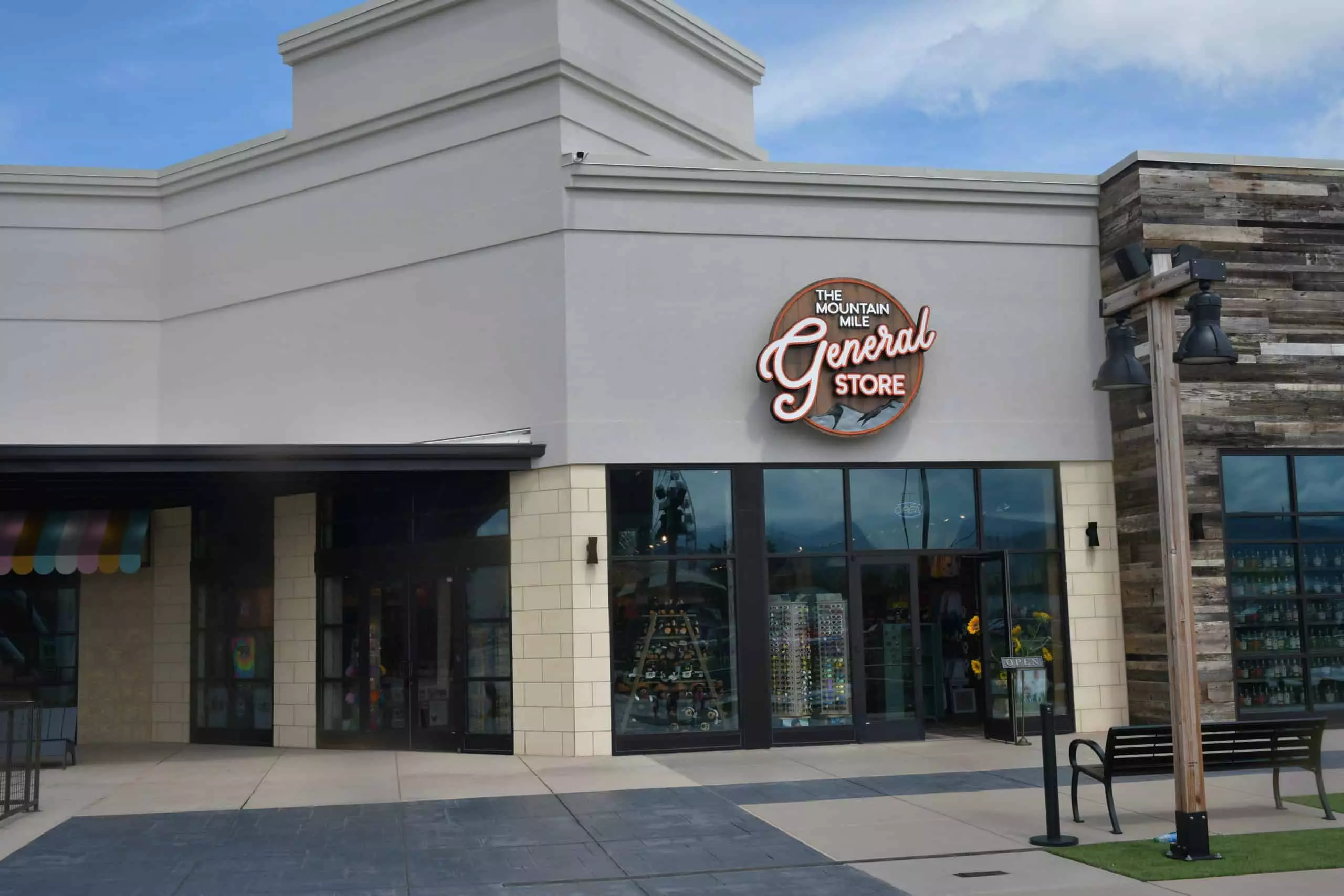 The first place you need to check out is the Mountain Mile General Store . From clothing to home decor, there are all kinds of unique gifts you will want to take home! This store has toys for kids, food items for the cooks in your life, and holiday items to further decorate your home! You might also find interesting souvenirs that will help you remember your trip to the Smokies. Everyone will have a great time browsing through the Mountain Mile General Store!
2. Currahee Vineyards
A great stop to make when you visit the Tower Shops at the Mountain Mile in Pigeon Forge is Currahee Vineyards ! The wine from Currahee is hand crafted from a family owned orchard in Georgia. You'll be able to taste some of their signature wines, including muscadine wine and wine made from apples! You might just find a new favorite you want to take home!
3. Baakk Boutique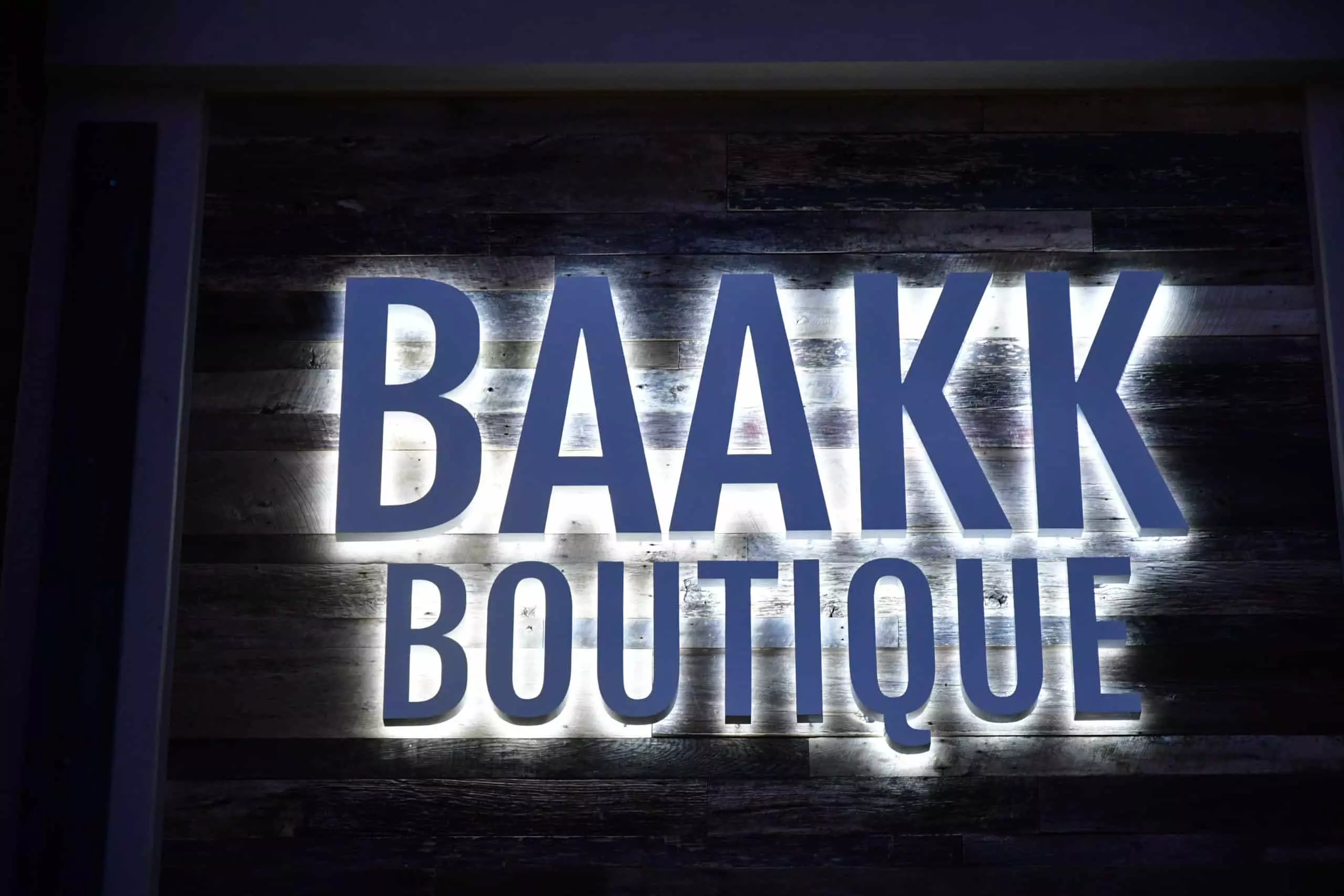 Love shopping for the latest trends? Then you have to stop by Baakk Boutique ! At Baakk, you will discover trendy clothing and accessories that are affordable! There are floral printed dresses, colorful leggings, and blousy tops you will want to incorporate into your closet! From animal prints to basic solids, you'll find a little bit of everything at this boutique!
4. Cream & Sugar Sweet Shoppe
When you're in the mood for something sweet as you're making your way through the Mountain Mile in Pigeon Forge, you have to stop by Cream & Sugar Sweet Shoppe ! Get ice cream rolled into ribbons topped with your favorite candies and fruit, or stock up on your favorite old fashioned candies! Kids and adults will want to try caramel apples, fruity gummies, and dozens of chocolates and truffles sitting behind the glass displays! You'll definitely satisfy your sweet tooth at Cream & Sugar!
5. Junction 35 Distillery & Kitchen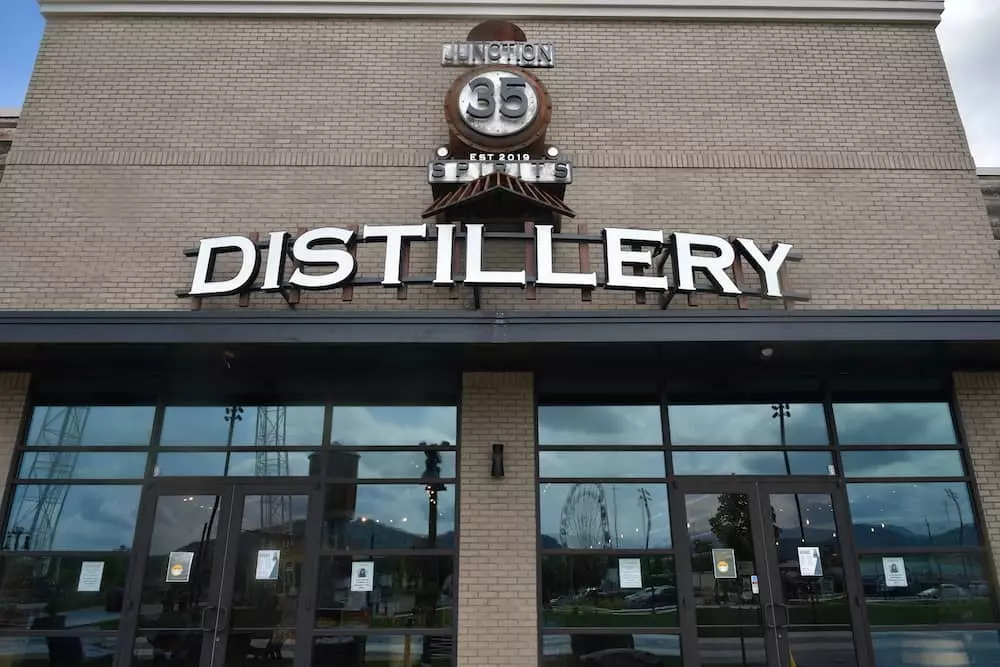 Another place you will definitely want to visit at the Mountain Mile is Junction 35 Distillery & Kitchen . This is a distillery and a restaurant combined into one, so you can try their signature spirits in the distillery, such as caramel apple whiskey or jalapeño vodka. If you don't want to try straight spirits, you can head over to the bar and get them in a specialty cocktail! On the other side of the building, you'll find Junction 35's Kitchen that has all kinds of delicious food. If you are in the mood for comfort food, you can't go wrong with any of the artisan mac and cheeses, like the Smokehouse Mac. They also serve smoked BBQ trays with pulled pork or baby back ribs, as well as juicy burgers and decadent sandwiches! You won't want to miss out on trying the spirits and food at Junction 35!
6. Coffee Armory
Coffee Armory is the place to visit when you need a pick me up in the morning or afternoon! This coffee shop proudly serves Black Rifle Coffee Company coffee, which is a veteran-owned coffee company where part of their proceeds go to help veterans in need! You will find all of the popular coffee beverages available on Coffee Armory's menu, such as an Americano, a cappuccino, a macchiato, or just a plain cup of coffee! No matter how you take your coffee, you'll enjoy drinking it from Coffee Armory!
7. Mountain Monster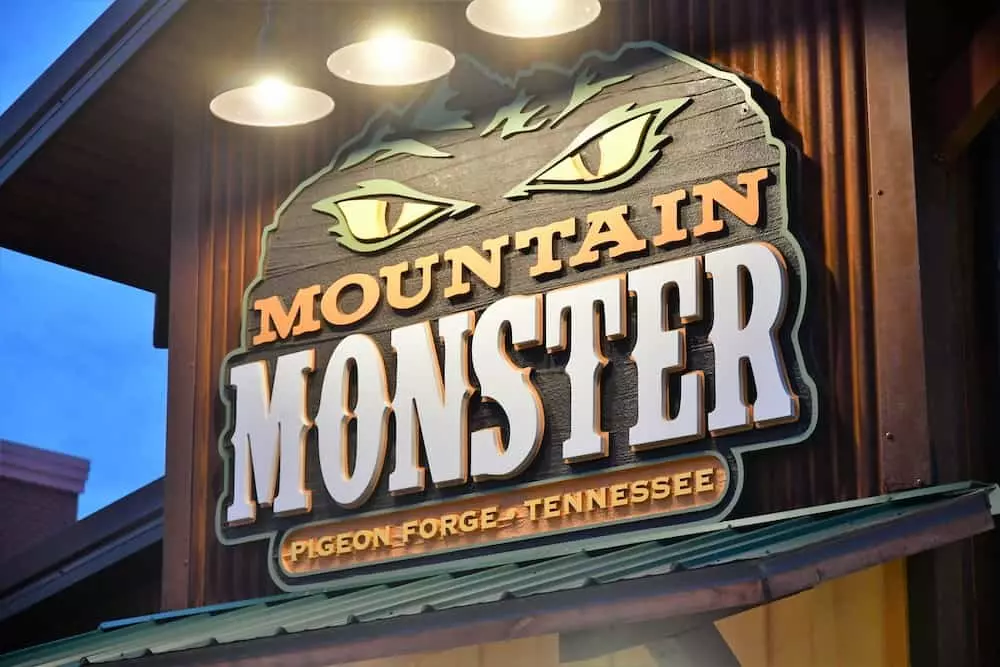 After you're done browsing through the shops, head over to the Mountain Monster , an exciting trio of thrilling rides in the center of the entertainment complex! Enjoy views as you wait to drop on the Monster Fall, or enjoy the feeling of anticipation as you wait to rocket into the sky on the Monster Launch. The most exciting ride is the Monster Dive, where you ride to the top of a 200-foot-tall tower and free fall off the top as you soar over a water feature!
The Mountain Mile in Pigeon Forge is a great place to go when you want to experience a little bit of everything on your trip! Wondering what else you should do when you stay with us? Look through our Freedom Fun Pass to check out the free attraction tickets you'll get when you book one of our cabins!