June 24, 2020
Top 4 Fun Things to Do at the Mountain Mile in Pigeon Forge
An entertainment complex you will definitely want to visit the next time you're in town is the Mountain Mile in Pigeon Forge . There are a ton of fun things to do, from experiencing thrill rides to browsing through shops. Plus, there's a ton of food and drinks you'll want to try! Here are the top 4 fun things to do at the Mountain Mile in Pigeon Forge:
1. Grab a Drink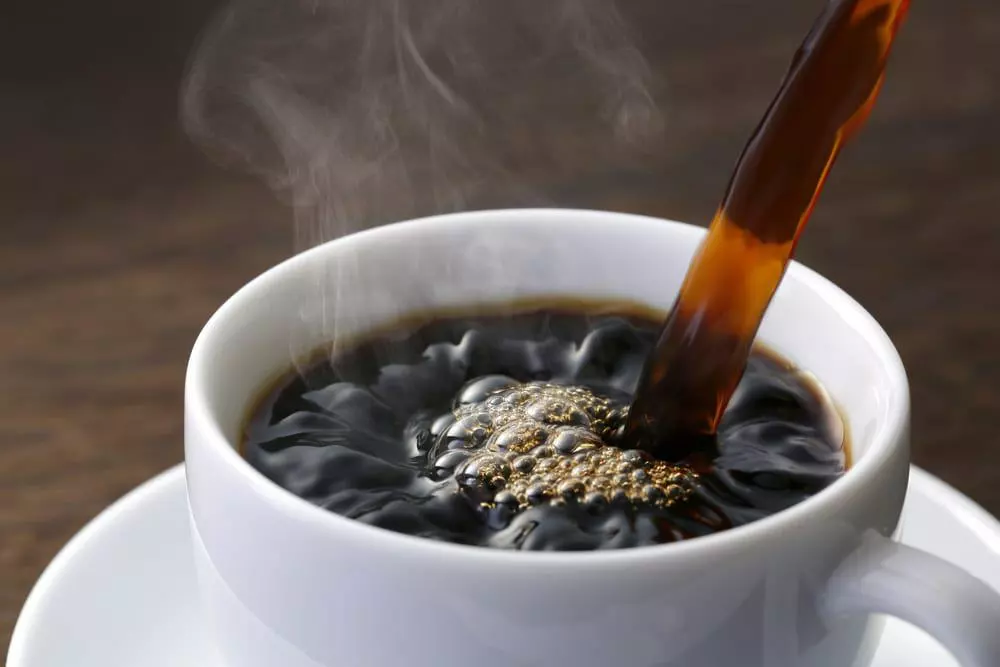 Whether you're looking for a pick me up or a way to relax after a long day, one of the fun things to do at the Mountain Mile is grab a drink. Junction 35 Spirits is a popular bar that is themed after old railroads. They serve all kinds of alcoholic beverages, including bourbon, rye, whiskey, and more. Not only can you try their signature spirits, you can also get hand crafted cocktails of your choice. Need more of a pick me up? The Coffee Armory is a coffee shop in the Tower Shops where you can get all kinds of drinks. They specifically serve Black Rifle Coffee, a local coffee company. You can get just a cup of black coffee, lattes, and more.
2. Eat Delicious Food
There are several places to eat at the Mountain Mile in Pigeon Forge. For full meals, Junction 35 Spirits also has a kitchen. You can share the fried pickles or pimento cheese dip. They also have burnt ends, chicken wings, and a meat and cheese board. Try one of their signature salads or artisan mac and cheeses. You'll also find barbecue plates, burgers, and sandwiches.
If you're in the mood for something sweet, you should go to Cinnaholic . This bakery specializes in vegan cinnamon rolls, and you can get a variety of toppings. Start out by picking an icing, which include caramel, chai, cream cheese, maple, strawberry, and vanilla. Then you can pick from a huge variety of toppings, such as fruit, candy, or cookies.
Another delicious sweets shop you'll want to visit is Cream & Sugar . They serve all kinds of homemade goods, including candies and pastries. Get rolled ice cream topped with your favorite cookies or fruit. Find classic candies you love and possibly even new sweets to take home. They also have truffles, dipped apples, coated cookies, and many other treats.
3. Ride the Mountain Monster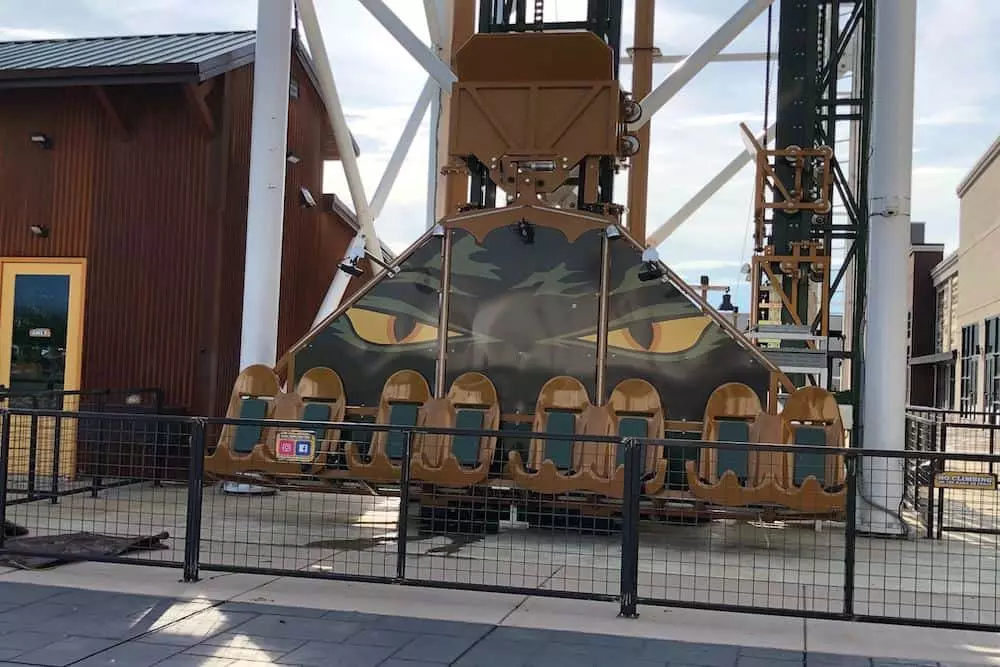 Do you love adventure? Then you have to ride the Mountain Monster . There are three rides you'll want to experience from the top of the 200 foot tower in the center of the Tower Shops. You can experience an aerial dive ride that drops two passengers from a platform, swinging them out over the complex at 65 miles per hour. Monster Fall creates a freefall experience that slowly raises eight riders to the top of the 190-foot tower. The Monster Launch has an open saddle design that slings two riders sitting back-to-back 140 feet straight up into the air. Currently, the Mountain Monster is closed due to COVID-19 but should be open again soon.
Another fun thing to do at the Mountain Mile in Pigeon Forge is go shopping. There are several places in the Tower Shops you'll want to look through. If you love the outdoors, you should visit REI . This shop specializes in all things outdoors, from apparel to equipment. They have tents, kayaks, cookware, and much more for people who want to go camping or spend time outside. Appalachian Apparel Co. is another outdoor and adventure store you should check out.
If boutiques are more your style, you should shop at BAAK Boutique at the Tower Shops. They specialize in boutique styles that are affordable. There are dresses, blouses, leggings, jewelry, purses, and much more at this beautiful store. You'll find several other shops at the Tower Shops you'll want to shop at, too!
More About the Mountain Mile in Pigeon Forge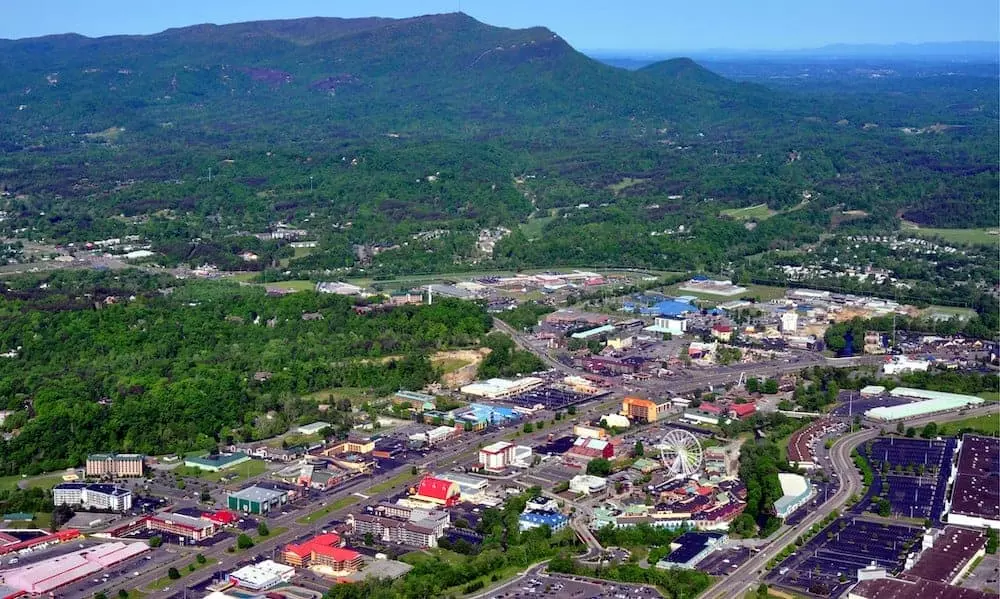 Since the Mountain Mile in Pigeon Forge is still fairly new, several shops, restaurants, and attractions are coming to the area. Their Facebook page provides up-to-date information on who is coming to the area. The Mountain Mile is located on Teaster Lane in Pigeon Forge, right across from The Island. There is something to do for everyone at the Mountain Mile.
Now since you know what fun things there are to do at the Mountain Mile in Pigeon Forge, you're ready to plan your next trip. Look through our Pigeon Forge cabin rentals and start planning your next trip today!