November 01, 2019
Top 7 Winter Activities in Gatlinburg TN You Should Do
Are you going to be in the Smokies this winter? You're probably wondering what you're going to do when you're here. There are all kinds of fun winter activities in Gatlinburg TN you don't want to miss! From annual events to seasonal activities, there's something for everybody! Here are the top 7 winter activities in Gatlinburg TN you should do:
1. Winter Attractions at Ober Gatlinburg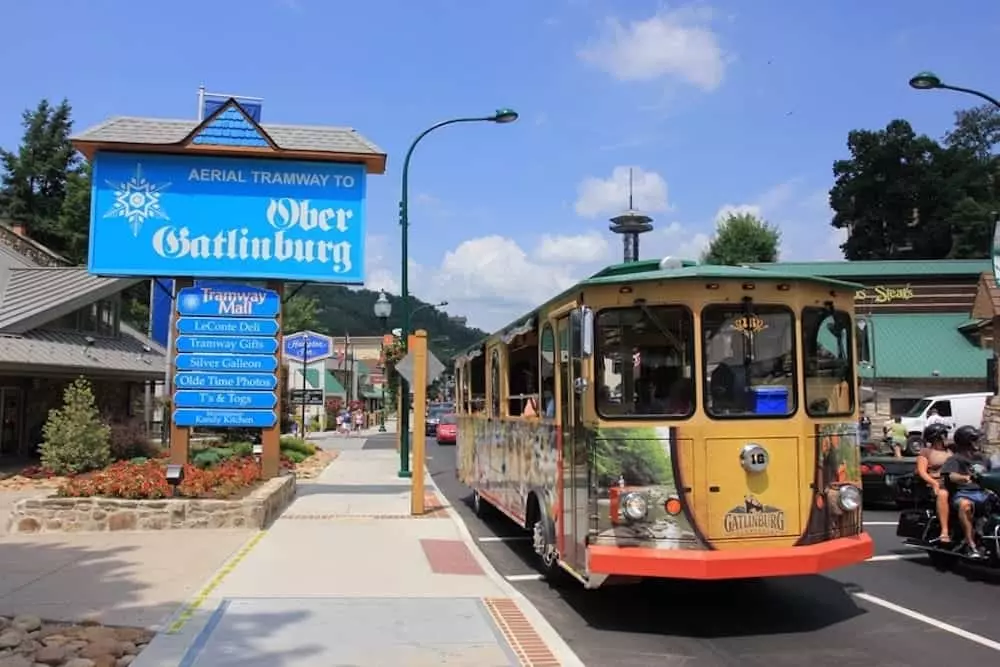 Ober Gatlinburg is probably one of the most popular attractions in Gatlinburg during the winter time. Some of the activities you'll find include skiing, snowboarding, and snow tubing. No snow in the forecast? Don't worry! Ober uses man made snow, ensuring you'll be able to participate in your favorite activities any time you're here in the winter! You are able to rent any of the equipment you need, from skis to snowboards. Small kids will have a blast in the Cubbies Snow Zone, and you should stop by the indoor mall to go ice skating or ride ice bumper cars for even more fun!
2. See the Holiday Lights
In the winter, the Parkway is decorated with all kinds of light displays. You'll see dancing snowmen, penguins, and, of course, Santa Claus! Everyone loves driving around to see these colorful, bright lights around town. You'll also notice there are snowflake lights on all of the light poles. There are also lighted displays with creatures you might see in the Great Smoky Mountains! To see the 12 Days of Christmas light fixtures, drive down to Pigeon Forge along the Parkway!
3. See the Christmas Parade
Every year, Gatlinburg puts on their Fantasy of Lights Christmas parade. No matter how old your family members are, everyone will enjoy watching the floats travel past. Sing along to the holiday music from the marching bands that go by. Watch floats drive by with tons of lights and different kinds of themes, and be on the lookout for Santa Claus! You'll want to get to downtown Gatlinburg early to get a good spot so you can see everything!
4. Hike in the National Park
Even when it's cold, you can always go hiking in the national park! The Gatlinburg Trail is right outside of downtown Gatlinburg. You'll walk beside the river and see historic buildings. If it's snowy when you're in town, you should hike the Bullhead Trail. There are incredible mountain views, and you can also get to Rainbow Falls on this trail. You have so many options when it comes to hiking in the national park in the winter!
5. Ride the Gatlinburg SkyLift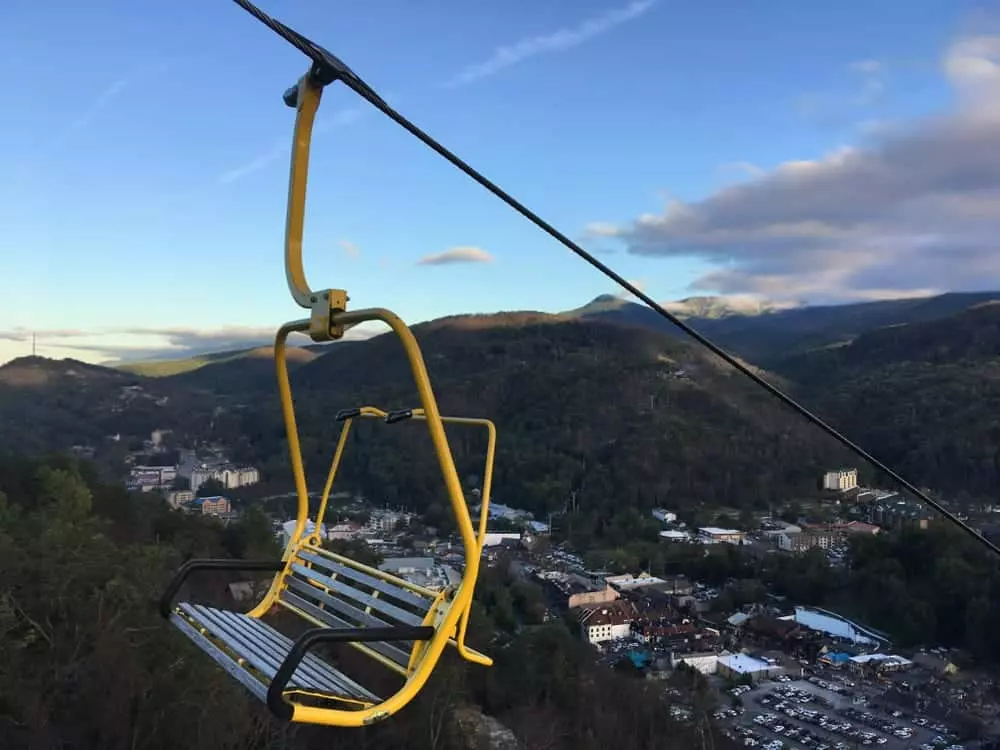 Want to see mountain views? Take a ride on the Gatlinburg SkyLift ! Snuggle up to the person you're riding to the top with since it'll be chilly outside. Once you reach the top, you'll step onto the SkyDeck where you'll have incredible views, especially when there's snow on the mountains. You also can't see downtown Gatlinburg like this! You'll also want to make your way across the SkyBridge, which has three glass panels in the middle looking down into the forest.
One of the best winter activities in Gatlinburg TN is to go shopping downtown! Most of the shops along the Parkway decorate their exterior with garlands and lights to celebrate the holidays. You'll find all kinds of souvenir shops with airbrush shirts and Smoky Mountain themed gifts. If you walk through The Village Shops , you'll love the holiday decorations and quaint look of the shopping area. Plus, there are all kinds of shops with unique items and cafes with delicious coffee you should try, especially when it's cold outside!
7. Hang Out in Your Cabin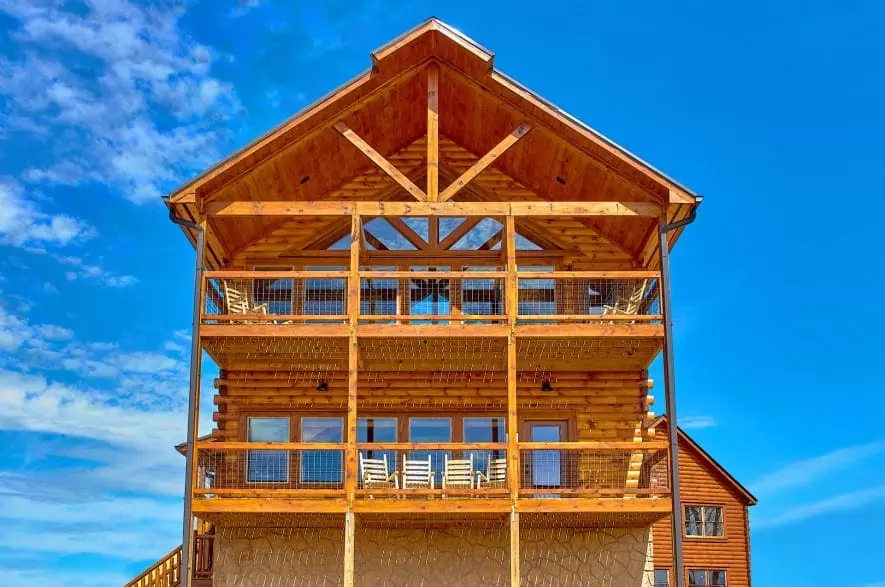 Sometimes the best winter activity is to stay indoors where it's cozy! Many of our cabins have indoor fireplaces where you can snuggle up together. Make hot cider or hot chocolate and enjoy it while you play games as a family. Sit in the hot tub on the deck and relax after a long day. Spending time together in your cozy cabin will probably be your favorite winter activity!
You'll find all kinds of fun winter activities in Gatlinburg TN everyone will want to do! If you're looking for other fun things to do, check out our Freedom Fun Pass you get when book your stay with us!