December 15, 2014
6 Tips for Celebrating New Year's Eve in Your Pigeon Forge Cabin
There is no better place to bid farewell to 2014 than a Pigeon Forge cabin! Located in the foothills of the Great Smoky Mountains, our cabins offer the perfect mix of natural beauty and luxurious accommodations. As you plan your New Year's Eve in Pigeon Forge, be sure to keep in mind these six tips for an amazing night:
(See Related: Top 4 Places to Ring In New Year's Eve in the Smoky Mountains)
1. Be Romantic
If you would like to celebrate New Year's Eve with your sweetheart, we can provide you with a romantic cabin designed just for two. Plan to share that special kiss at midnight in front of your cozy wood-burning fireplace, or while soaking in your very own private bubbling hot tub. This is a great time and place to start a new love or renew a long-standing relationship. Follow the link to see our collection of one bedroom cabins in Pigeon Forge.
2. Make a Special New Year's Meal
Many families like to enjoy their favorite home cooked dishes on New Year's Eve. You won't have to miss out on your special feast just because you are on vacation when you choose one of our Smoky Mountain cabins. Expect a full kitchen with a full-size stove, refrigerator and dishwasher, plenty of counter space, and a dining table large enough for the entire family.
3. Entertain Everyone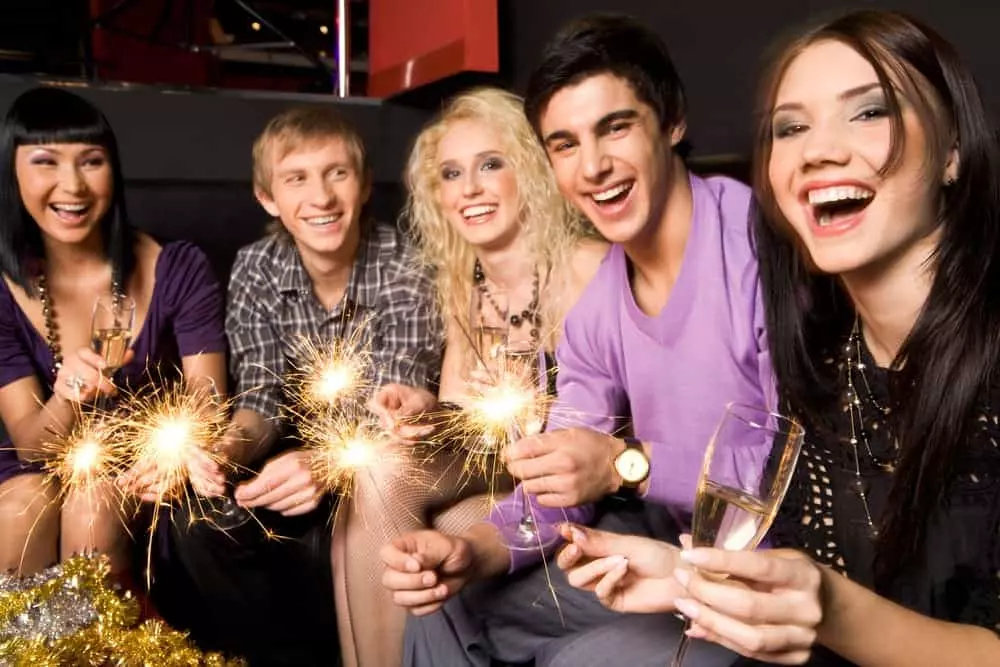 You can choose a Pigeon Forge cabin that will provide entertainment to everyone in your family from the youngest to the oldest. Depending on which cabin you choose, you can expect such amenities as a theater room with individual movie seating, flat screen cable televisions with DVD players, air hockey tables, pool tables, a variety of arcade games, hot tubs, and internet access. Whether you watch the Ball Drop in Times Square on TV, or ring in the New Year with a billiards tournament, you'll never be bored when you stay in one of our cabins!
4. Enjoy the Great Outdoors
Step outside your cabin, and you can enjoy the amazingly fresh mountain air to start the new year off right. There is a good chance that you will experience one of our lovely snow falls, and it's a lot of fun for everyone to take a walk outside to see the winter birds and follow the tracks of animals that live in the area. Don't be surprised if you come across a gorgeous herd of deer nosing through the snow for some grass to munch.
5. Throw a New Year's Eve Party
If you have a large family or many friends that you want to spend New Year's Eve with, then we can accommodate everyone in one of our large group cabins in Pigeon Forge. We have some truly spectacular log cabins that are decked out to offer you the most luxurious accommodations and amenities. We can provide you with a cabin that will comfortably sleep up to 74 people with multiple private bathrooms, double kitchen appliances, and large hot tubs with seating for many. You'll find it easy to enjoy a big party in one of these cabins!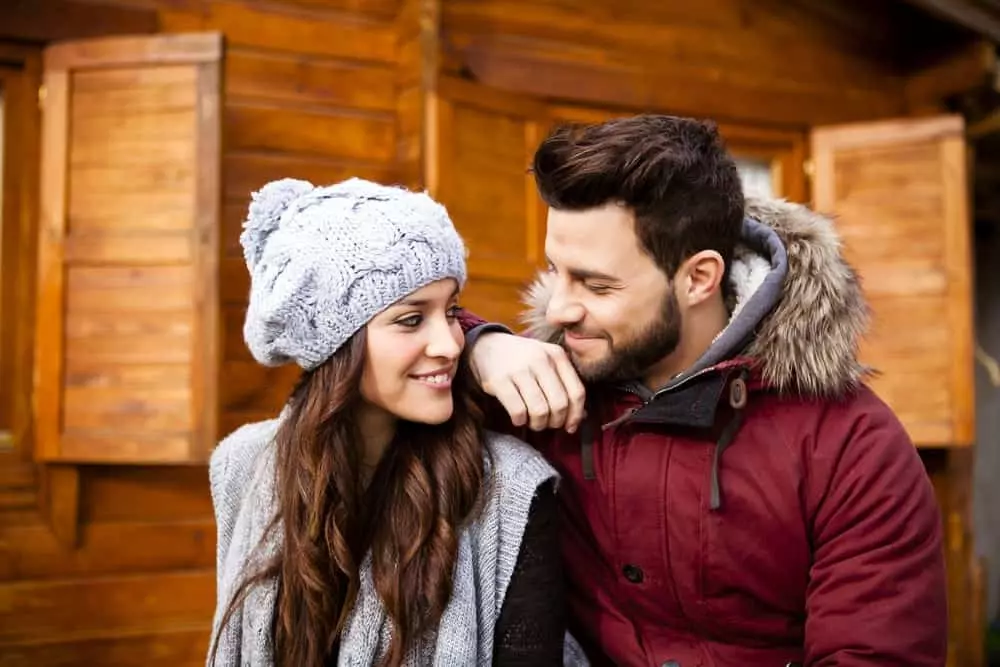 6. Enjoy a Restful Holiday
This is a wonderful time of the year to rest up and rejuvenate yourself for any challenges the new year may bring. Bundle up warmly, and you can sit out on the deck in a rocking chair or porch swing where you can enjoy the magnificent mountain views. Roast some marshmallows over the fire or grill yourself a nice steak, take a long nap in your comfortable bed, or wander over to enjoy the resort's sauna and steam room. You are sure to be able to handle anything life throws at you after this vacation.
Let Hearthside Cabin Rentals help you arrange a wonderful New Year's Eve in Pigeon Forge. Book your reservations today, and you are sure to enjoy making some wonderful memories that will last all through a fantastic new year!