September 29, 2015
Top 4 Places for Gatlinburg Shopping in the Fall
When you visit the Gatlinburg area, you can't help but do a little Gatlinburg shopping while you're here. There's so many places to go with your friends, family or group and you'll absolutely love the shops and unique shopping areas throughout Gatlinburg. Whether you're looking for a new outfit, hiking gear or souvenirs, there's something for everyone in Gatlinburg TN. Take a look at these Gatlinburg shopping spots and be sure to check them out on your getaway:
1. The Village Shops
The Village is one of the most popular places for Gatlinburg shopping. The Village Shops are just a step off of the Gatlinburg Parkway. The shops include unique boutiques, clothing shops, art galleries and eateries. If you're looking for hiking gear or souvenirs, this is the place to go. There's a shop dedicated to hiking items and there's also plenty of great places for Gatlinburg souvenirs.
One of the best places to stop when you're at The Village is The Donut Friar. They make fresh donuts and baked goods each day, and it's perfect for a hot beverage and a snack when you're walking around. There's nothing better than that on a cool, fall day!
If you've visited Gatlinburg and haven't made a trip to the Gatlinburg Arts and Crafts Community , you're truly missing out! The Arts and Crafts Community is the best place to go for Gatlinburg shopping when you're looking for handmade souvenirs, home goods and more. The crafts shops are located along a historic, 8 mile loop. You can find everything from pottery, quilts, jewelry and fine art at the shops. There are also a few local restaurants and eateries.
3. Mountain Mall
You can find anything and everything at the Mountain Mall in Gatlinburg! Each of the shops in the Mountain Mall has a unique theme and is nestled in the heart of downtown Gatlinburg. It's the perfect place to go for a one-of-a-kind souvenir from your fall vacation. Since it's an indoor, climate-controlled shopping center, visitors can shop here during any weather. Stop by the Pepper Palace for flavorful marinades and sauces, or visit The Scented Willow for a special fall-scented candle. Before you leave, grab a bite to eat at New York Pizza and Pasta!
4. Ole Smoky Candy Kitchen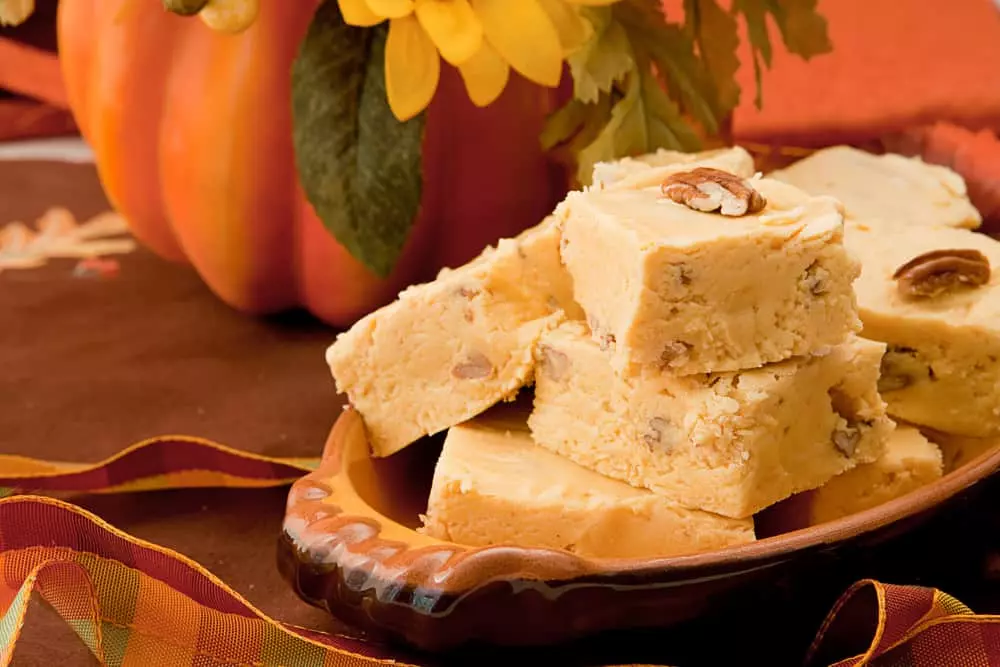 Our favorite place for Gatlinburg shopping in the fall is Ole Smoky Candy Kitchen. A visit to this shop is sure to satisfy anyone's sweet tooth! During the fall, Ole Smoky Candy Kitchen offers homemade pumpkin fudge. This treat is a must-have when you visit. You can also get a caramel apple and watch as the apples are dipped right before your eyes. This candy shop also has homemade taffy, milk chocolate bears, and plenty of other sweet treats that we know you'll love.
When it comes to Gatlinburg shopping, these are just the beginning! We recommend taking a walk up and down the Gatlinburg Parkway for a full Gatlinburg shopping experience. You can stop by Reagan Terrace Mall, or explore one of the many souvenir shops along the Parkway.
Ready for a little Gatlinburg shopping? Start planning your vacation today! We have Gatlinburg cabins near the most popular shopping areas. Take a look at our Gatlinburg cabin specials for the best prices on your fall getaway!