July 09, 2013
History of the Great Smoky Mountains in Gatlinburg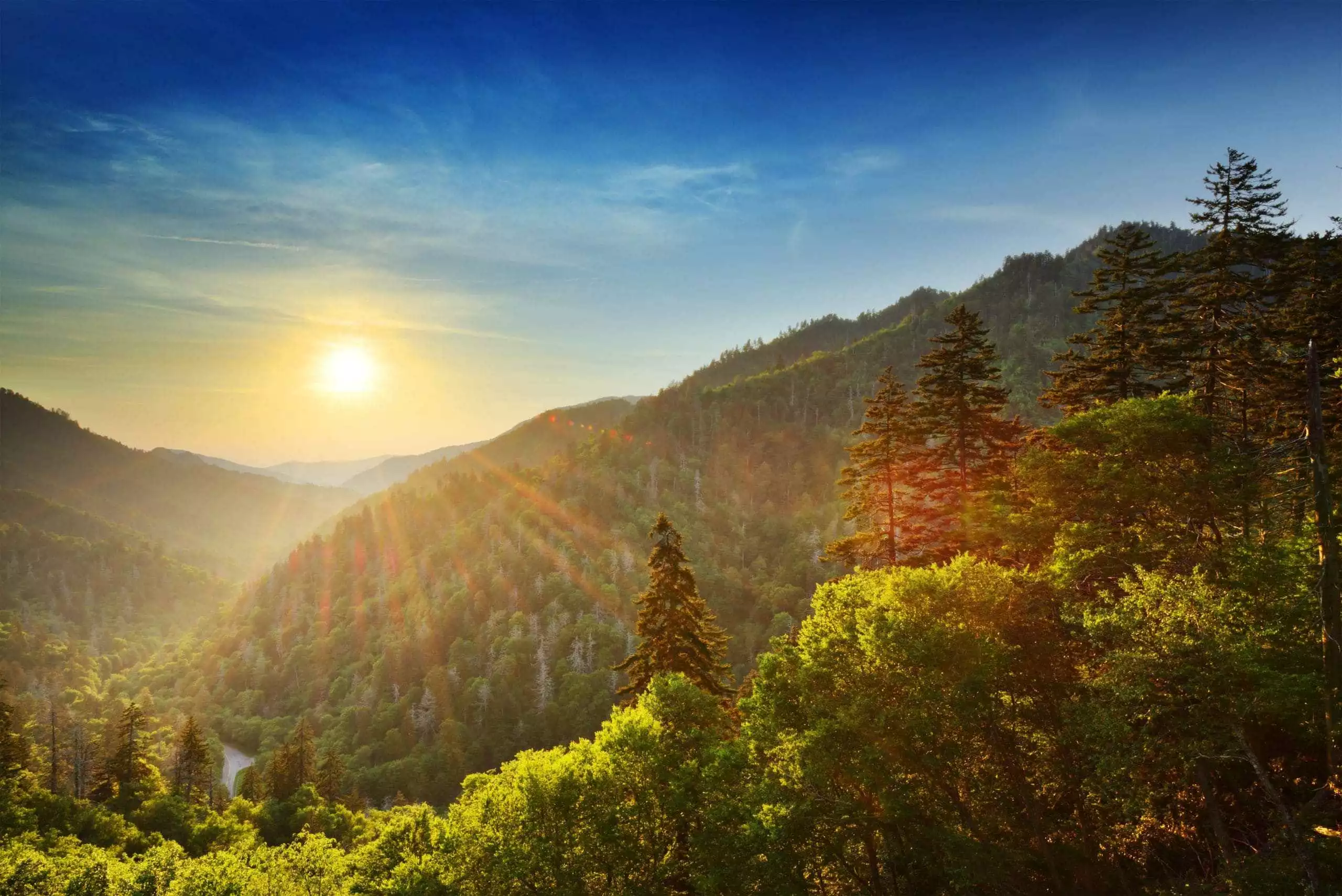 The Great Smoky Mountains National Park stretches along the border of Tennessee and North Carolina. Becoming a national park took a lot of effort, but resulted in a beautiful park that brings millions of visitors to Pigeon Forge and Gatlinburg each year.
People have occupied the mountains in Gatlinburg for many years. The Cherokee Indians had once used Cades Cove, part of the Great Smoky Mountains in Gatlinburg, for hunting. In the early 1800s, prior to becoming a national park, most of the land was owned by small farmers and families. The State of Tennessee acquired the Cades Cove land in 1820 and European settlers began making their way to the area. By 1850, Cades Cove was populated with nearly 700 individuals. Until the creation of the Great Smoky Mountains National Park, these families made Cades Cove their home, building cabins and mills.
When officials began trying to purchase the land for the Great Smoky Mountains National Park, many of the families and farms were hesitant. The families did not want to leave the beautiful Smoky Mountain homes and farms that had been created, but nearly 1,200 owners had to leave their land. Few persistent families were granted the right to stay in the national park, but the circumstances were too difficult for life to thrive. The individuals were not allowed to cut trees or hunt. This meant that they would be unable to provide for themselves as they had for so many years. Eventually, these families would move on to find new land.
In 1934, the national park was established. The park was not formally dedicated until 1940, by President Franklin Roosevelt. Today, most of the buildings of Cades Cove are still standing and can be visited. Many of the other buildings that were once homes in the mountains in Gatlinburg have been preserved and can be found by hiking many of the trails of the national park.
While you are planning your visit to the Smoky Mountains in Gatlinburg, make sure you choose one of our excellent Gatlinburg cabins for your stay. Equipped with the best amenities, including game rooms and hot tubs, you can find the perfect cabin for your family! If you have any questions about booking your cabin in Gatlinburg, you can give us a call at 1-888-993-7655 to speak with one of our reservationists.