August 01, 2013
Plan the Perfect Gatlinburg Picnic in Four Easy Steps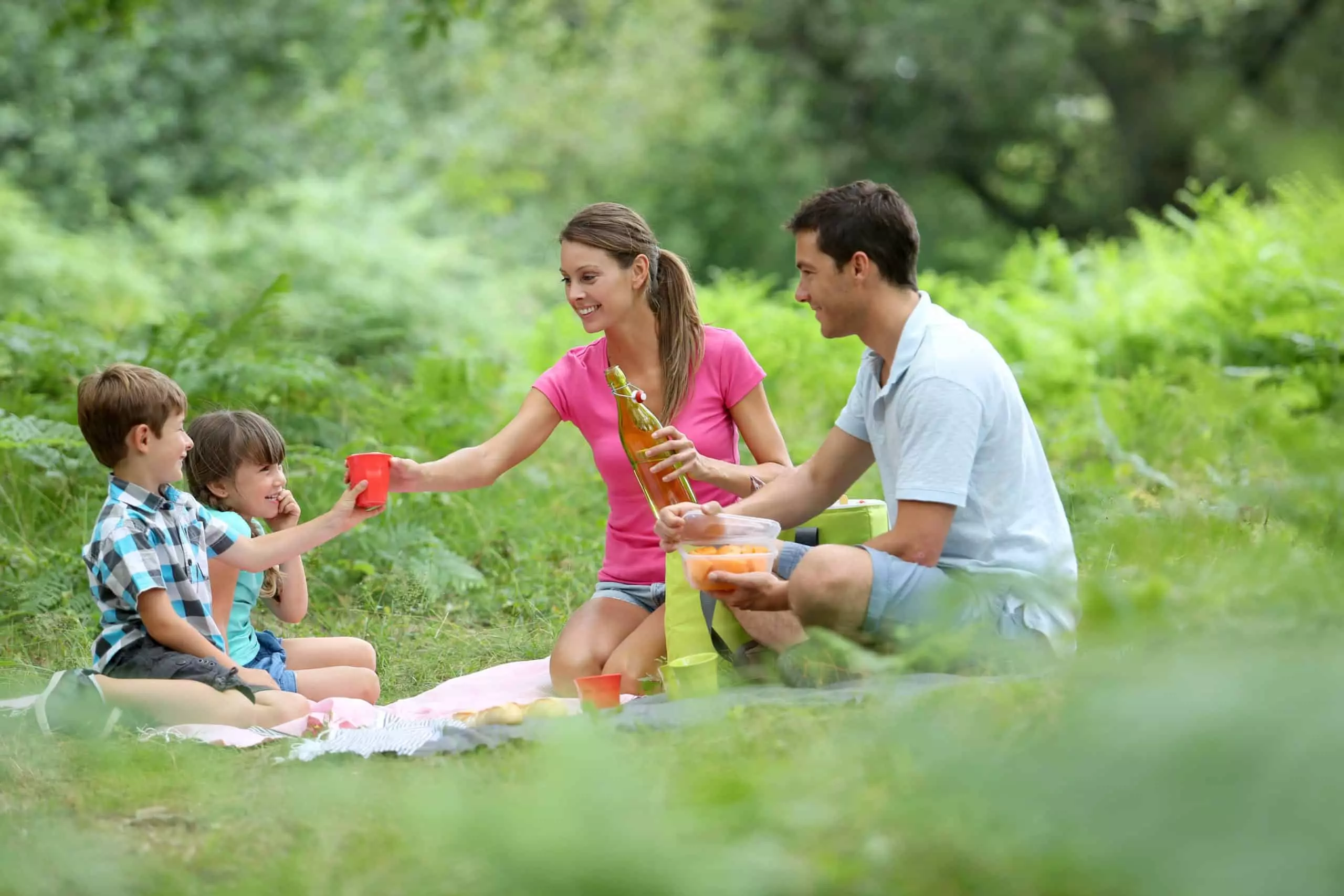 There is no better dining experience in the Smokies than a relaxing Gatlinburg picnic. However, with an unlimited supply of cuisine and location options, deciding what to bring may be a challenge for some diners. To help guests out, we at Hearthside Cabin Rentals have made a list to help Smoky Mountain vacationers plan the perfect Gatlinburg picnic in four easy steps.
Step 1: Plan the Perfect Picnic Spot
Whether you and your family are looking to spend a quiet afternoon by a babbling mountain stream, an open field or in a city park, it is important to pre-plan where to host your Gatlinburg picnic. The perfect picnic spot can be anywhere as the outside deck of your Gatlinburg cabin or on top of Mount LeConte.
Step 2: Deciding What to Bring
After you and your family what decided where to plan your Gatlinburg picnic, it is important to plan what to bring. You can decide what food you want to eat, what you want to sit on, and what utensils you will need. It is important to also plan how you are going to carry your food, as well as how you are going to eat it. Gabrielle Blair with DesignMom.com makes a good point that families planning to picnic during a hike might want to pack their food in a backpack rather than a basket for easier transportation. It is also essential to plan how to maintain healthy temperatures for food before you eat it. For instance, picnickers might want to plan to bring a cooler for items like drinks, salads, condiments and items containing milk. Don't forget a blanket or something to sit on!
Blair also reminds families to pack essential items to make the day as enjoyable as possible, like sunscreen and insect repellent. You may also consider packing a flat surface to cut on, extra napkins and salt and pepper. Keep in mind you want to make sure not to over pack!
Step 3: Packing and Carrying
After you have decided where and what you need for the perfect Gatlinburg picnic, it's time to plan how to pack it. As mentioned earlier, the most important thing to keep in mind when packing your picnic is to keep in mind what else you will be doing. For picnickers wanting to go hiking or explore the area, a backpack may be the best choice. If your day picnic includes going to a park then a basket would be perfect!
Another tip is to pack your picnic in reverse order. Put what you will need first in the basket last. For example, if you are planning on bringing a blanket, serving plates and cups along with the food and drinks, then you would want to put the food and drinks in the basket first, then the serving plates then the basket. This allows for a smooth and easy setup.
Step 4: Clean Up
Pre-planning how to clean up after your Gatlinburg picnic is just as important as planning how to prepare for it. To make sure that your picnic spot is just as relaxing and scenic for the next family and guests who visit, be sure to bring trash bags and appropriate containers for leftovers.
Now that you have all the tools necessary for the perfect Gatlinburg picnic, it's time for you and your family to enjoy the day in the scenic Smoky Mountains!