October 28, 2022
7 Amenities Kids Love In Our Smoky Mountain Cabin Rentals
Your eyes have been set on the Smoky Mountains for a while now! So much so that you may have already put together a list of exciting activities to take part in when you arrive! But ultimately, a great vacation always starts with luxury lodging accommodations! Hearthside Cabin Rentals is proud to provide cabin rentals complete with the finest amenities to ensure you and your family have an excellent stay. Here are 7 amenities kids love in our Smoky Mountain cabin rentals:
1. Games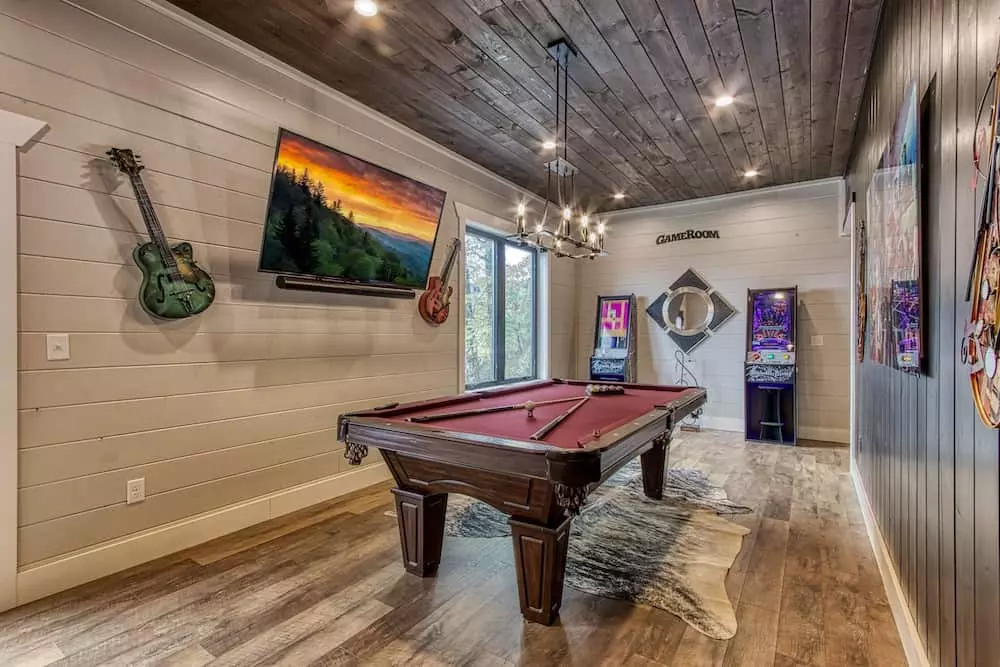 Keeping your children entertained should never be a challenge on vacation! Of course you have plenty of things to explore and do in the Smokies outside of your cabin, but what about any down time? Our Smoky Mountain cabin rentals include numerous games that are sure to keep the attention and excitement of your kids! In fact, several units have entire rooms dedicated to games! Get those competitive juices flowing with a game of air hockey, foosball or billiards! Gaming consoles such as Playstation, Xbox, Nintendo and Wii are a blast for children! Or perhaps you're more old school and would prefer classic arcade games or board games.
2. Cable TV & Streaming Services
All of our units at Hearthside Cabin Rentals come with at least 1 television, so your children are always just one push of a button away from entertainment! Both cable TV and numerous streaming services are available in many of our cabins. Flip on some cartoons in the mornings and watch your childrens' faces light up with a perfect start to the day! Throw on a funny family movie at night as you and your kids curl up together on the couch! Some of our cabins even include private theater rooms for you and the family to enjoy!
3. Pool & Hot Tub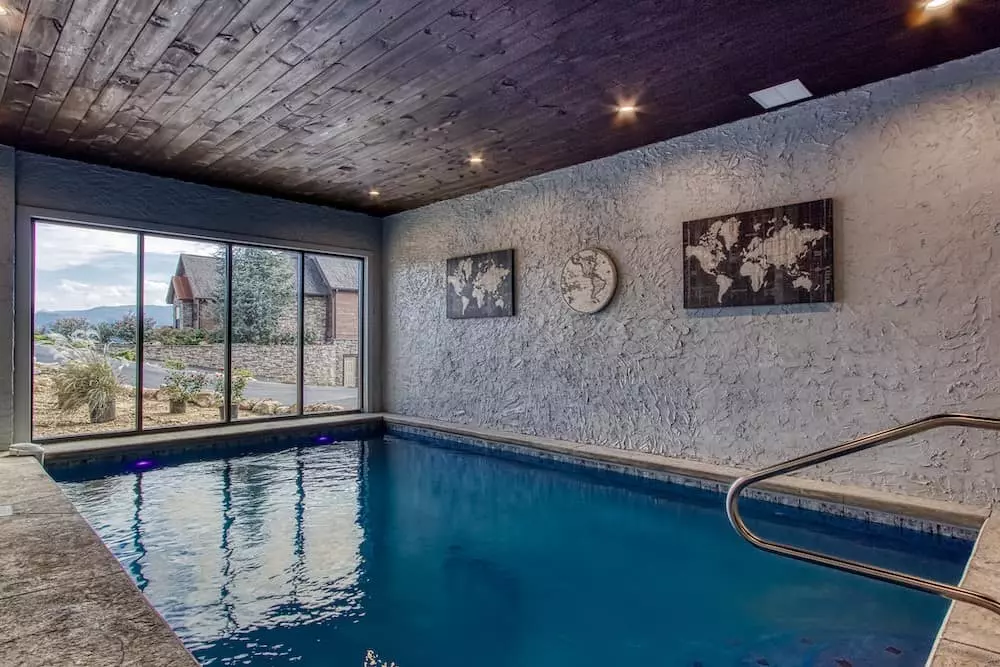 For instant fun, just add water! Much to the delight of our youngest guests, many of our cabins feature pools and/or hot tubs! Children can spend hours on end enjoying the water! Whether it be swimming, playing games or even a little bit of roughhousing with siblings or friends, pools provide endless opportunities for fun! If you're visiting during cooler weather, check out some of our cabins with an indoor pool to enjoy the water no matter the time of the year! Hot tubs are a great way to stay warm, relax and take in the beautiful mountain views from the comfort of your own cabin.
4. Proximity to Attractions
Our cabins are conveniently located near some of the most popular attractions in the Smoky Mountains! We have cabins in Gatlinburg, Pigeon Forge and Sevierville, so no matter where you stay, you won't have far to go to enjoy attractions. Consider checking out Anakeesta in Gatlinburg, Dollywood in Pigeon Forge or Apple Barn Cider Mill & General Store in Sevierville!
5. Bunk Beds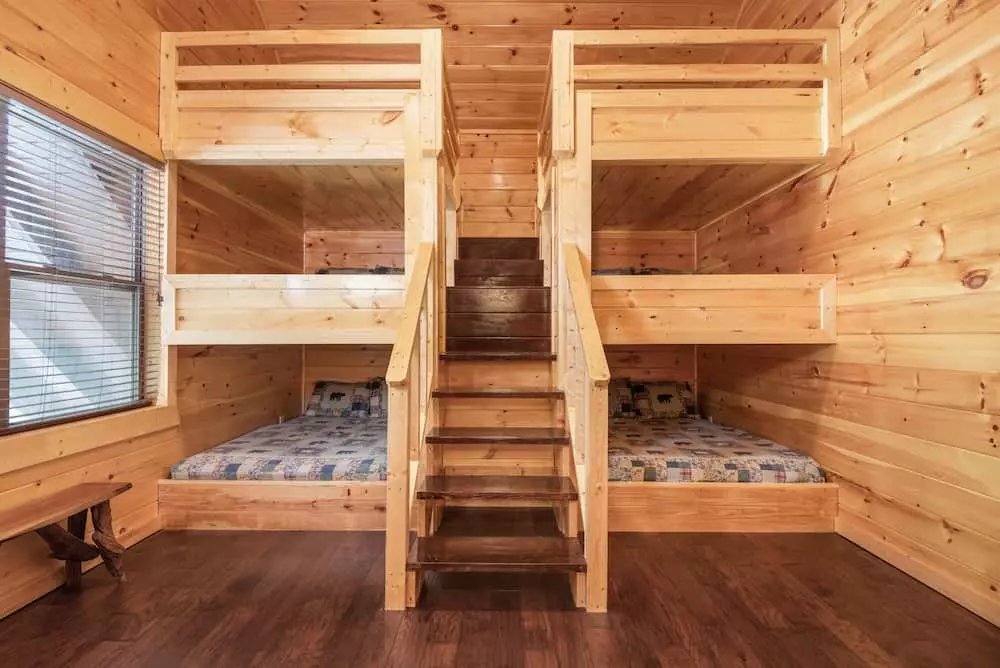 There's just something about bunk beds that kids love! Many of our Smoky Mountain cabin rentals include bunk beds, so your children can always keep company with a sibling or friend! Bunk beds make sharing a room feel cool all while keeping the kids engaged and having a good time. If you have an only child, consider inviting one of your kid's friends to come along on vacation for an even better time! Don't forget the opportunity to build a blanket fort around the bunk beds!
6. Theater Room
Don't go to the movie theater; have the theater brought to you! Skip the lines, "sneak" in whatever snacks and drinks you'd like, keep your shoes off, recline and relax inside your private theater room! Gather the family together, bring a bunch of blankets and enjoy each other's company as you watch a movie on a large screen! You could even eat a real dinner while watching a classic flick!
7. Full Kitchen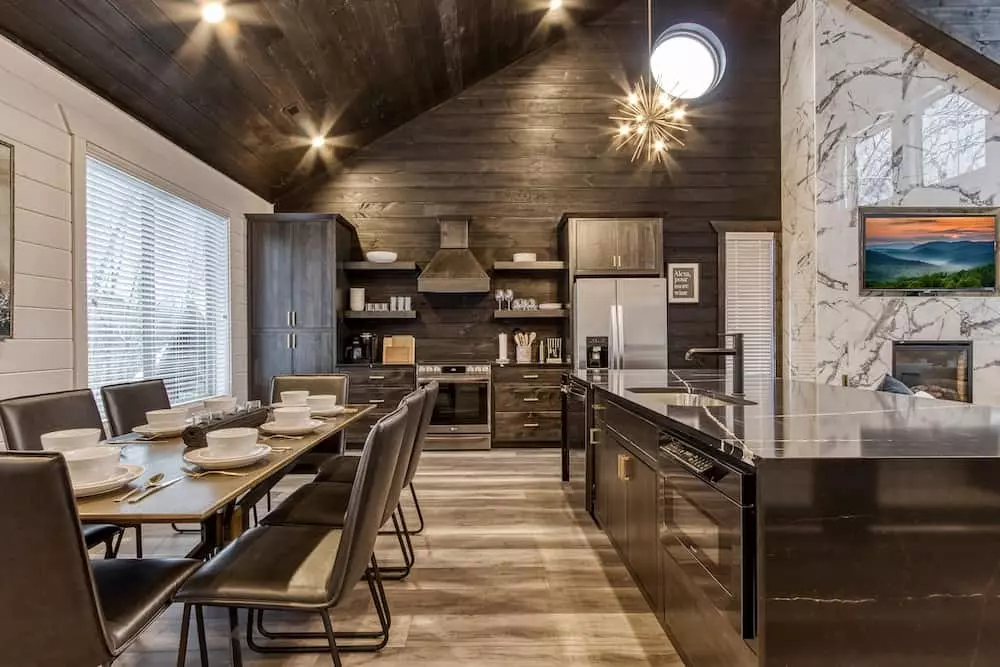 Got a growing boy who can't stay out of the pantry? Do you have a child who is a picky eater? Well, we can solve those problems with a full kitchen in our Smoky Mountain cabin rentals! Our full kitchens give you the chance to cook your meals together and then all sit down as a family to eat! By staying in one of our cabins with a full kitchen, you'll be able to eat whatever and whenever you want, all while saving money that you'd otherwise spend at a restaurant. Your kids can eat the typical foods they're accustomed to in your home away from home!
Your kids are sure to enjoy these awesome amenities in our Smoky Mountain cabin rentals! Need help picking out a cabin to stay in? Consider these things when choosing the perfect cabin in the Smokies!