September 15, 2020
5 Reasons to Stay in Our Resort Cabins in Pigeon Forge
Are you looking for a way to make your next trip to the Smokies one to remember? You should consider staying in one of our resort cabins in Pigeon Forge! Not only do these rentals add an exclusive level of luxury that you and your loved ones are sure to enjoy, but there is also a ton of added benefits that guests can only find inside these rentals. Here are 5 reasons why you should stay in our resort cabins in Pigeon Forge:
1. Swimming Pool Access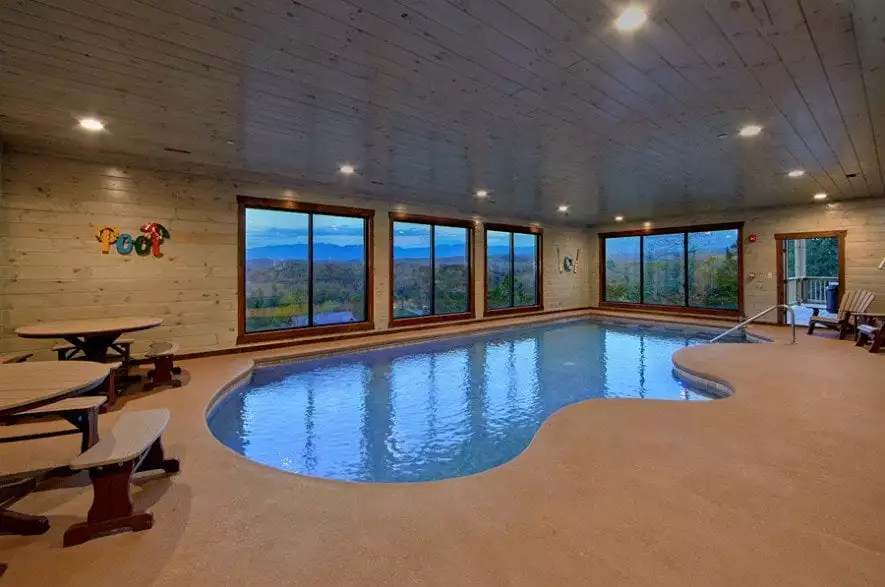 One of the biggest perks of staying in one of our resort cabins in Pigeon Forge is they often come with their own swimming pool access. You'll have fun splashing around in the water in the sun. Some of our luxury cabins even have private indoor pools where you can swim any time of the year. You won't have to share with strangers, and you won't have to leave at a certain time. Your whole family will love the accessibility of the resort pool or indoor pool.
2. Better Amenities
In addition to providing our guests with seasonal swimming pool access, we also are able to offer guests to our resort cabins in Pigeon Forge a ton of amazing amenities, both inside and outside the cabins. For example, guests choosing to rent one of our cabins will benefit from having access to the resort's sauna, steam room, and workout facility during their stay. Several of our resort cabins in Pigeon Forge also offer upgraded amenities inside the rental, including the indoor putt-putt course found inside Mountain Top Retreat and the outdoor barbeque area at The Big Moose Lodge.
3. Convenient Location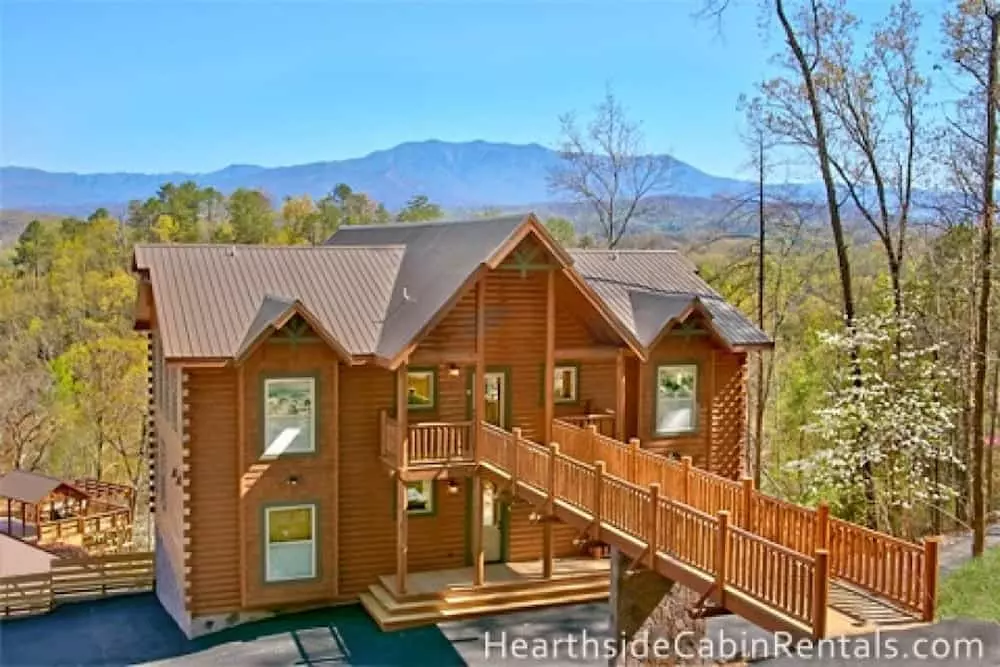 Guests staying in one of our resort cabins in Pigeon Forge will also enjoy being within a short drive of all the popular Pigeon Forge attractions. You won't have to drive very far if you want to visit v Dollywood , a popular theme park in the area with thrill rides and amazing shows. If you love shopping, playing, and eating, you have to visit The Island in Pigeon Forge . Not only are you close to all the fun attractions in Pigeon Forge, you're also just a short drive away from downtown Gatlinburg. If you want to see a small mountain town or have fun doing all kinds of things in downtown Gatlinburg, you're just a short commute away. Plus, our luxury cabins in Pigeon Forge are just a short drive to the Great Smoky Mountains National Park . You can go hiking, have a picnic, or take a scenic drive through the mountains.
4. Smooth Driveways
Another added bonus of staying in a resort cabin in Pigeon Forge is that the driveways and roads leading up to the cabins are very smooth and easy to drive on. Some of the roads in the area can be rugged and feel like you're driving on gravel instead of smooth pavement. Plus, quite a few roads are curvy and twisted, which isn't something guests are always used to. However, these smooth driveways make getting to your cabin simple. You'll also be able to easily get right up to the door of your cabin and unload your car when you get there and load up your car when it's time to go home.
5. Scenic Views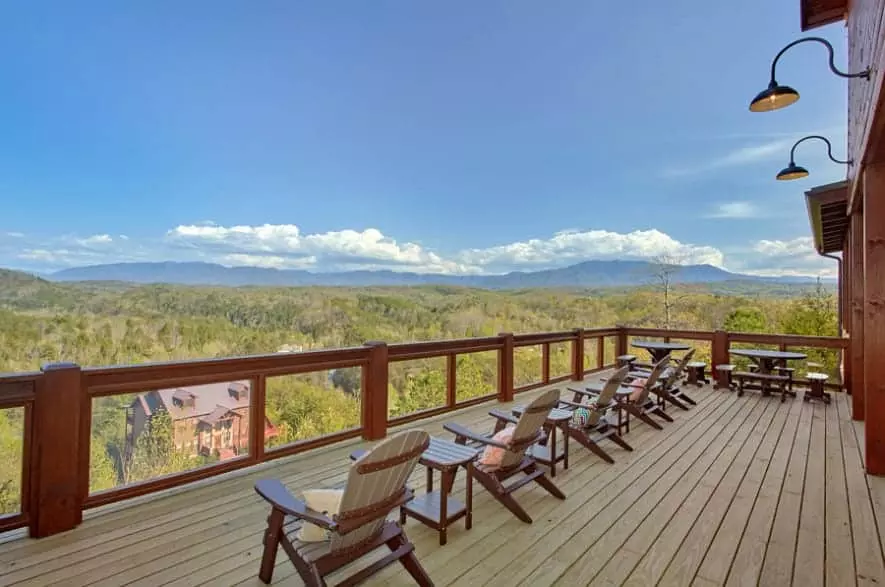 A huge perk of staying in our resort cabins in Pigeon Forge is the incredible mountain views. With mountains as far as the eyes can see, your family and friends will love waking up to these views every day. Whether you choose to enjoy this view while sipping on your morning cup of coffee or you prefer to appreciate the mountains as you unwind after an exciting day, we can guarantee that you and your family or group will not be disappointed in your view. Many of our cabins have furniture out on the deck where you can sit outside, take in the fresh air, and enjoy the mountain views. Some cabins even have huge windows in the wall, making it easy to see the views without stepping foot outside!
Once you stay in one of our luxury cabins in Pigeon Forge, you won't want to stay anywhere else the next time you're in the Smoky Mountains! Are you ready to start planning your next trip to the Smokies? Look through our resort cabins in Pigeon Forge and pick one out for your vacation!