May 21, 2021
Top 5 Reasons to Stay in Our Luxury Cabins in Pigeon Forge
When you're looking for luxury cabins in Pigeon Forge , you want them to have it all. You want to walk out on the deck every morning and enjoy an incredible mountain view while having all kinds of amenities to enjoy during your stay. Our cabins are perfect for a lavish trip to the Great Smoky Mountains. Here are the top 5 reasons why you should stay in our luxury cabins in Pigeon Forge:
1. Elevated Vacation Experience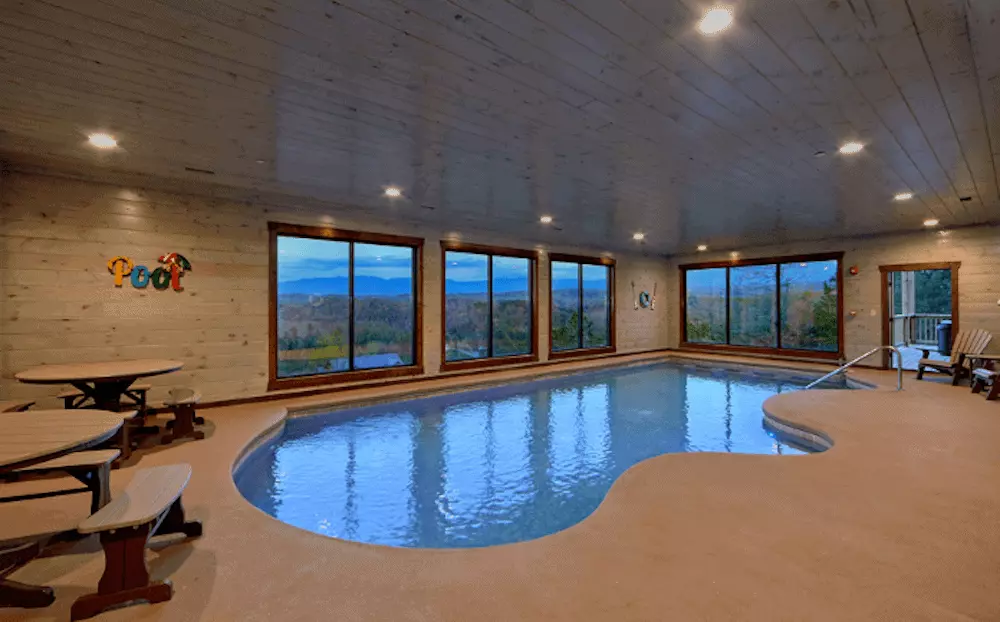 One of the best parts of staying in lush cabins in the Smokies is the elevated vacation experience. Sure, you can pick a normal cabin with one or two extra perks, but these luxurious rentals have everything you could possibly want. You'll feel like you've made it to the top staying in one of our luxury cabins. The bedrooms are spacious, and the bathrooms make it feel like you have stepped into a spa. You will be able to use washers and dryers during the duration of your stay. These cabins come with access to all kinds of great perks, such as game rooms with pool tables and arcade games. You could even swim in your own private pool! All of these aspects will give you an elevated vacation experience.
2. Incredible Views
Our luxury cabins in Pigeon Forge have some incredible mountain views. You'll love walking out onto the deck of your cabin every morning and looking out at the Great Smoky Mountains. There's nothing more luxurious than sitting in a rocking chair, enjoying your morning or evening looking out at the beauty of nature. This is easily one of the best perks of staying in one of these Pigeon Forge cabin rentals.
3. Close to Attractions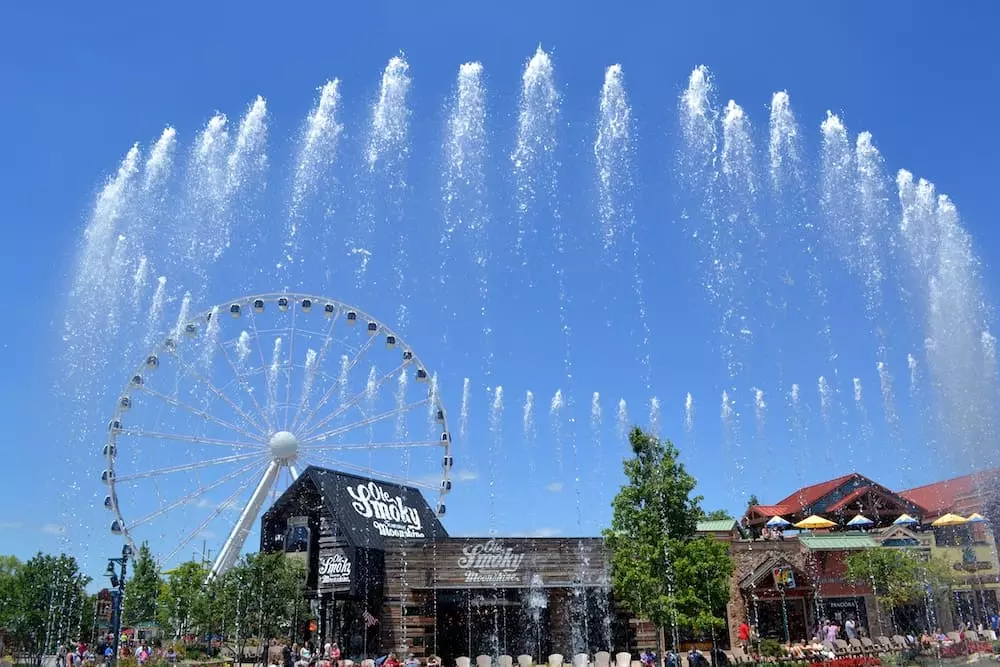 When you're on vacation, you shouldn't have to travel far to get to all the fun activities you want to experience. These Pigeon Forge cabin rentals are close to everything! You'll only be a few minutes away from The Island in Pigeon Forge where you can shop, eat, and play. Dollywood is only a few minutes away if you want to spend time in this popular theme park. Want to eat at some of the most popular restaurants in town? You can easily get to all of them! Plus, Gatlinburg isn't too far of a drive, so you can spend a whole day walking around downtown. You can also easily get to the Great Smoky Mountains National Park from your cabin rental. Everyone will love how close you are to all the fun things they want to do!
4. Everyone Stays Together
In our luxury cabins in Pigeon Forge, you will be able to stay together as a group. If you were to stay in a hotel or a smaller cabin, you would have to split into smaller groups. Our lush cabins can accommodate 6 to 28 people, making it perfect for any group. You'll love being in a cabin because it's like staying in a house; everyone has their own private bedrooms where they can spend time alone, but there are also community spaces where you can come together. Make meals and eat them together in the dining room. Hang out in the den or living rooms and watch movies or play games. Spend time outside on the deck or around a fire. You'll love having all of your loved ones together under a single roof.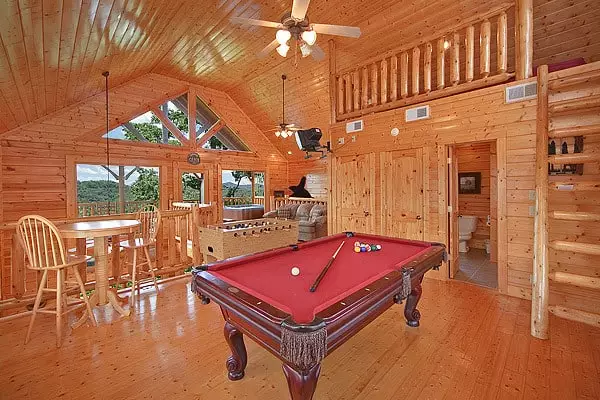 These Pigeon Forge luxury cabin rentals all come with extra entertainment. This makes them one of the best places to stay on vacation because you will have plenty of fun things to do without having to spend extra money! You can pick a cabin that has an indoor pool you won't have to share with strangers. Get a cabin that has a game room to keep kids and teens entertained for hours. Some cabins have a home theater, so you can create a movie experience without ever leaving! If you have a pet that goes with you everywhere, you can stay in a pet friendly luxury cabin. Some of these cabins have mountain views, but you could also stay in a lavish cabin with a wooded view or a view of the river. The possibilities are endless as to what kind of perks you could enjoy on your next vacation!
There's no reason why you shouldn't treat yourself on your next trip to the Great Smoky Mountains. You'll love staying in these lush rentals with every amenity you could possibly want. Browse through our luxury cabins in Pigeon Forge and book one for your next vacation today!