May 25, 2015
Top 5 Reasons Large Groups Rent Our 8 Bedroom Pigeon Forge Cabins
Our large cabins in Pigeon Forge, Tennessee are perfect for group get togethers! Here are five of the most popular getaways and events Hearthside hosts at our 8 bedroom Pigeon Forge cabins:
1. Weddings
The Great Smoky Mountains provide a beautiful and romantic backdrop for a wedding. There are several reasons why our 8 bedroom cabins are ideal for couples getting married in Pigeon Forge. Aside from providing incredible scenery, staying in one of our large cabins helps everyone save money. The cabin itself can be the setting for your wedding, so you don't have to rent a separate venue. However, Hearthside does offer beautiful Pigeon Forge wedding chapels for couples who want a more traditional ceremony.
Our large cabins can accommodate wedding guests as well, so they won't all have to rent their own hotel rooms. Couples can also stay in their cabin after their wedding and take their honeymoon in Pigeon Forge!
2. Religious Retreats
Pigeon Forge is also popular with churches and other religious groups who are looking for a peaceful setting for a retreat. The mountains provide an environment where people can reflect, pray, and meditate. The Smoky Mountain area is often referred to as God's Country for its beauty and majesty. With room for up to 40 guests, our 8 bedroom cabins can easily accommodate large church groups. Our cabins make it easy for people to spend quiet time alone and come together for meals, prayer circles, and discussions.
3. Reunions: Families, Friends, College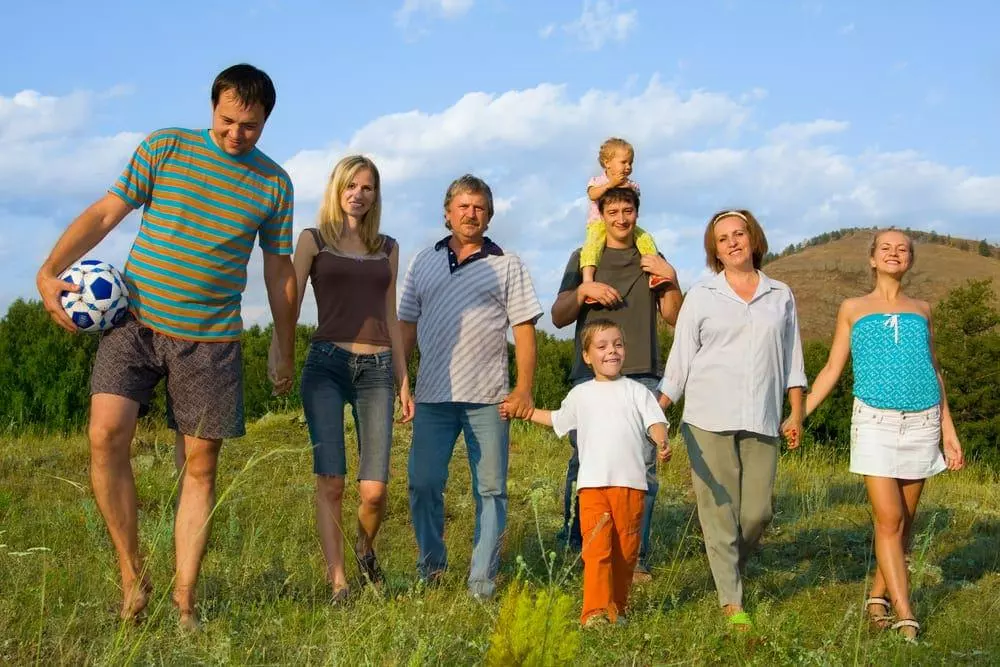 8 bedroom Pigeon Forge cabins are perfect for any type of reunion. It can be lots of fun to get together with family members you haven't seen in years. You may also want to reunite with old college or high school friends. Just a day's drive from over 60% of the nation, Pigeon Forge is convenient for most people to get to. The Smokies also provide everyone with a relaxing and scenic location to enjoy a festive gathering. Our large cabins are ideal for big group meals because they come with spacious fully equipped kitchens. Guests will love taking advantage of all the fantastic outdoor activities in the area, such as hiking in the Great Smoky Mountains National Park, ziplining, miniature golf, fishing, and rafting.
4. Corporate Events
Another great reason to rent one of our large cabins is for corporate retreats. This gives people who work together a chance to get together and socialize in a completely different setting. Being in a cabin, surrounded by the majestic Smoky Mountains, gives everyone a chance to relax and get to know each other. You may want to participate in some outdoor activities that foster team building, such as hiking or whitewater rafting. In addition to being fun for employees, this type of retreat can create a stronger working relationship for your team when you return to work.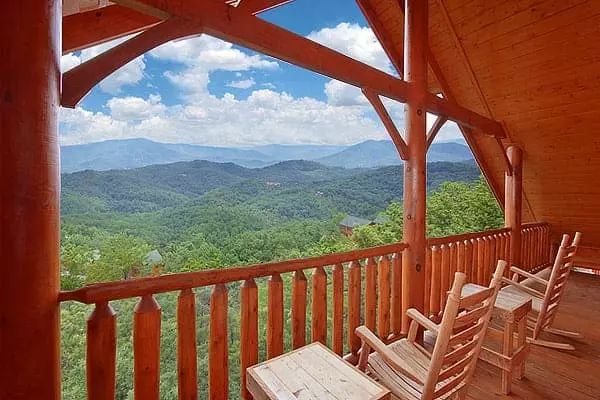 5. Multi-Family Vacations
Taking a vacation with another family or two with whom you're friendly can be a fantastic way to save money and have more fun. Many of the activities near Pigeon Forge are more enjoyable when you have a whole group with you. It's also significantly cheaper for several families to split the cost of a cabin than for each family to rent their own cabin or hotel room. Another advantage to a multi-family vacation is that kids will have playmates on hand and parents can share the responsibilities of watching kids.
Want to know what groups will love about our cabins? Here are some of the top amenities groups love about our cabin rentals!
Before you book one of our 8 bedroom Pigeon Forge cabins, be sure to check out our Pigeon Forge cabin rental specials to see how you can save on your vacation!