April 12, 2022
6 Amenities Groups Love in Our Smoky Mountain Cabins
With gorgeous mountain views and countless attractions, it comes as no surprise that the Smokies draw in millions of visitors every year. Here at Hearthside, we focus on amenities so that you can focus on making the memories that matter most! Groups love our Smoky Mountain cabins and continue to come back year after year to enjoy them. Read below to find out why and learn more about how the special features in our cabins can make your trip unforgettable!
1. Fully Equipped Kitchen and Grill
Groups love our Smoky Mountain cabins with fully equipped kitchens! This amenity will save you money by allowing you to cook your favorite meals, and avoid going out to eat 3 times a day. This way you can save some room in your budget for the restaurants you really want to try. There is also plenty of space for everyone to help prepare the meals together. If you're in the mood for some delicious barbeque, you can even fire up the grill on the back porch!
2. Game Room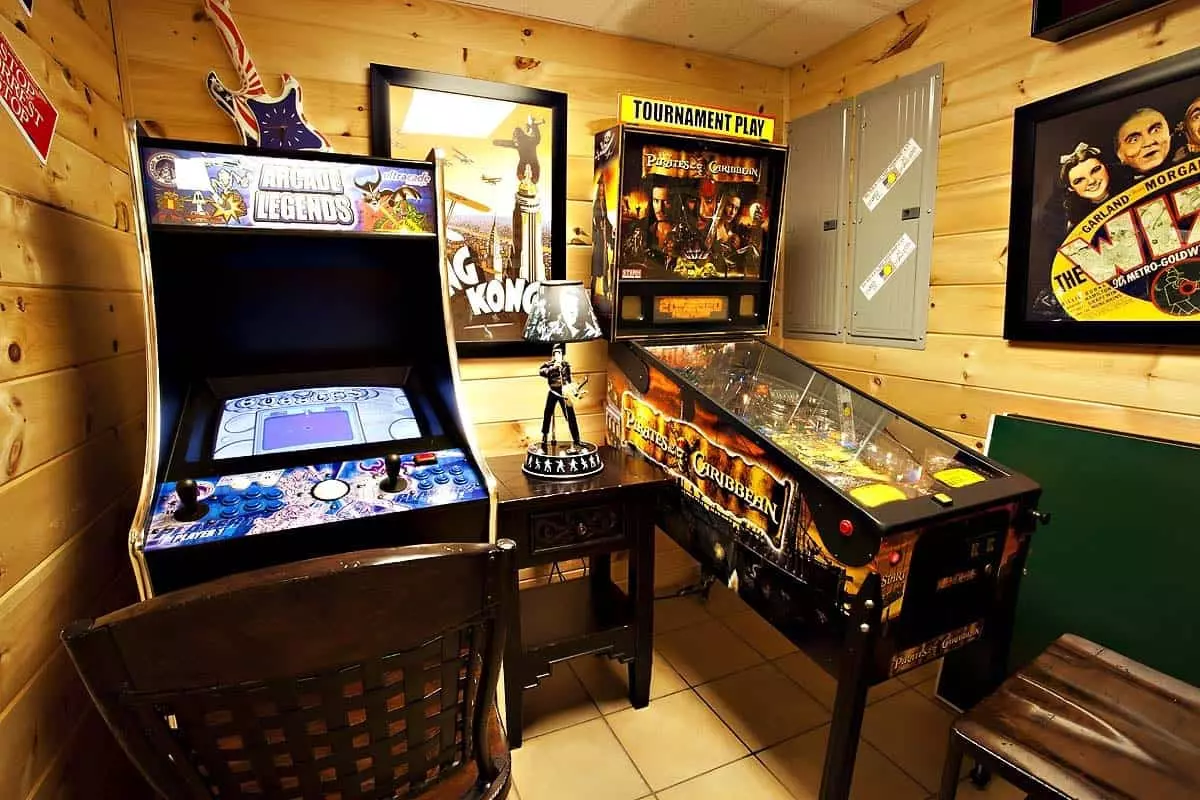 Our cabins with game rooms are a big hit with groups! You and your friends or family can organize a pool, foosball, or air hockey tournament, and watch as some friendly competition emerges. Enjoy competing for the top spot as you move through the bracket, and while you're waiting for your turn to play, you can have some fun with the arcade or video games. This amenity is sure to provide you and your group with hours of fun!
3. Home Theater
Grab some popcorn and a comfortable seat, and get ready to be entertained! Get the movie theater experience without going out when you and your group stay in one of our cabins with a theater room! Whether you're bingeing with Netflix or rooting for your favorite sports teams while you watch the game, you can enjoy it all on a big screen TV! There are also multiple flat screens throughout our cabins, so if you want to watch something different from the rest of the group, you can.
4. Private Pool and Hot Tub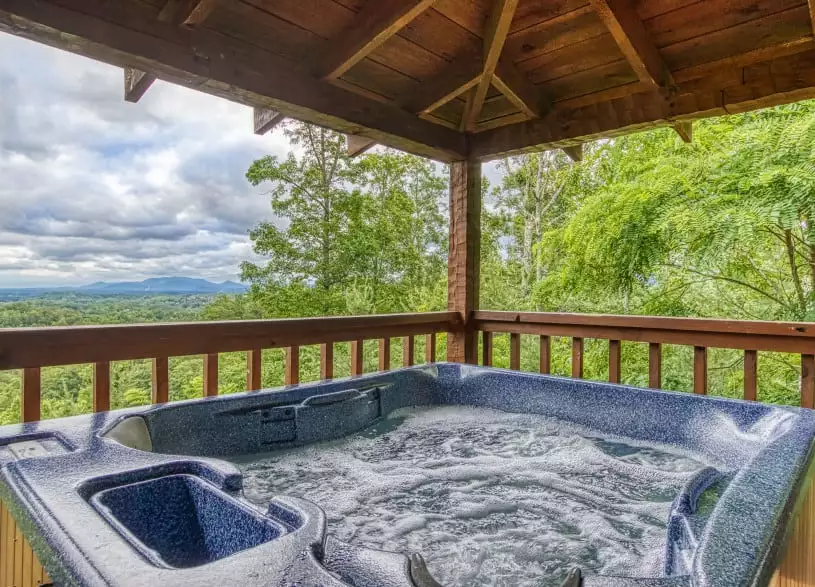 When you stay in one of our Smoky Mountain cabins with a private pool, you don't have to worry about being shoulder to shoulder with strangers or struggling to keep an eye on your kids. Instead, you can relax poolside or go for a swim with plenty of room for everyone to have fun! You also don't have to be concerned about forgetting anything in your room because if you do, you can simply run upstairs and be back in a flash. This special amenity allows you and your family to enjoy hours of fun splashing around and playing games. The best part is that you can go for a swim in any weather, all year round! In select cabins, you can also take a dip in the bubbling hot tub and catch up with loved ones you haven't seen in a while.
5. Pet-Friendly
Bring everyone along on your next trip to the Smokies and include your four-legged friends! Our pet-friendly cabins also offer all of your favorite amenities, so you can have the ultimate experience! There are a number of attractions in the Smokies that welcome pets as well. Just be sure to keep your pup on a leash at all times. You can go for a walk on the Gatlinburg Trail, one of 2 in the national park that allows dogs. You can also take a stroll through The Village Shops or admire the fountain and the Great Smoky Mountain Wheel at The Island in Pigeon Forge. After a day of exploring the Smokies and downtown, everyone can come back to the cabin and relax.
6. Your Choice of Views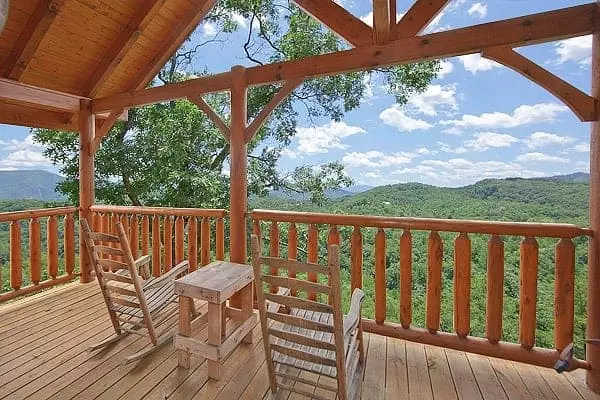 When you stay with us, you can have your choice of views from majestic mountains, a sparkling lake, or peaceful wooded areas. The natural scenery that surrounds our cabins will make the perfect backdrop for any photo! Whether you're into nature photography or would like to take a group picture, you are sure to get some great shots! Aside from their photogenic quality, these views are also very relaxing, and you can take them all in while you unwind after an exciting day of exploring.
Whether you're visiting with friends or family, for an event or just a fun getaway, our cabins are the perfect place to stay. Start planning your next group trip today and browse our selection of Smoky Mountain cabins with these special amenities. We look forward to seeing all of you at Hearthside Cabin Rentals!