January 31, 2019
4 of Our Best 2 Bedroom Cabins in Pigeon Forge You Will Love
The Smokies are packed with fun and exciting things to do, so whatever the occasion is for your visit, you're sure to have an amazing time! One of the most important factors that make for a great trip is a comfortable and convenient place to stay, and our 2 bedroom cabins in Pigeon Forge are just that! Here are 4 of our best ones that you are sure to love!
1. Saddle Up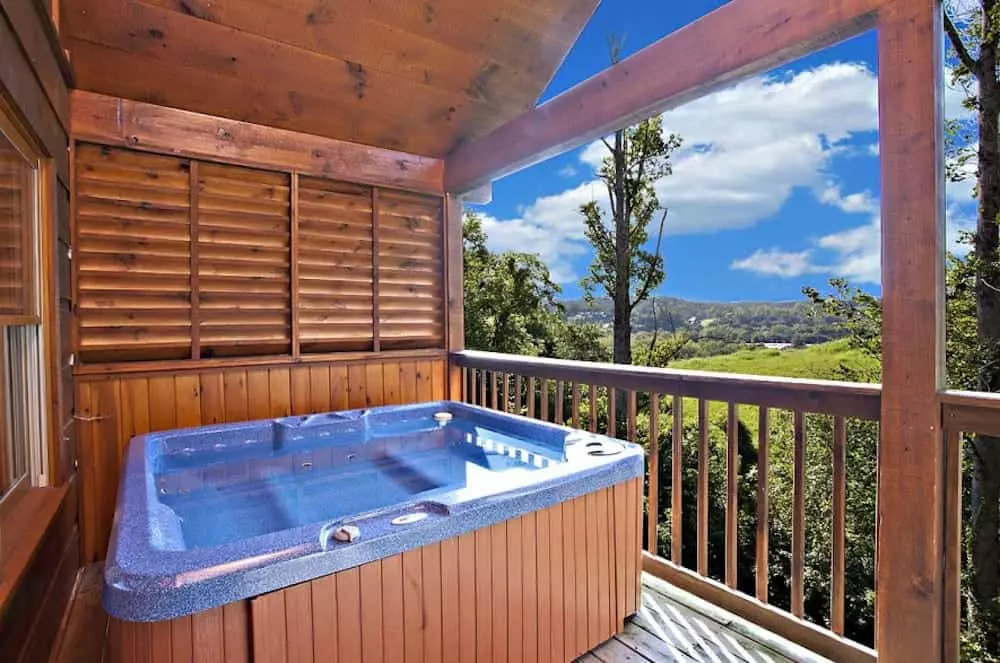 This luxury cabin has 2 master king bedrooms with a large Jacuzzi in each, making it the ultimate place for a relaxing vacation in the Smokies! Saddle Up offers peaceful wooded views that you can enjoy while soaking in the covered hot tub or lounging on the wooden swing on the main level deck. There's also no shortage of entertainment when you stay in this cabin! Simply head downstairs to the spacious game room, complete with a pool table, multicade, and wooden checkerboard table. You and your family can stay occupied for hours, playing games and taking part in a little friendly competition. One of the best things about this cabin is that it's conveniently located near popular Pigeon Forge attractions as well as the Great Smoky Mountains National Park!
2. The Bears Den
This lovely log cabin is located in the Alpine Mountain Village Resort, so when you stay here, you can enjoy a variety of added perks! The Bears Den comes with access to the outdoor swimming pool during the warmer months. You'll also find numerous hiking trails and a playground where the little ones can run around and explore while you set up lunch under the covered picnic pavilion. Not to mention that all of this is less than a mile from the Pigeon Forge Parkway! The cabin itself offers beautiful wooded views that you can admire from a relaxing seat in the hot tub or from one of the rocking chairs on the deck.
3. Simply Irresistible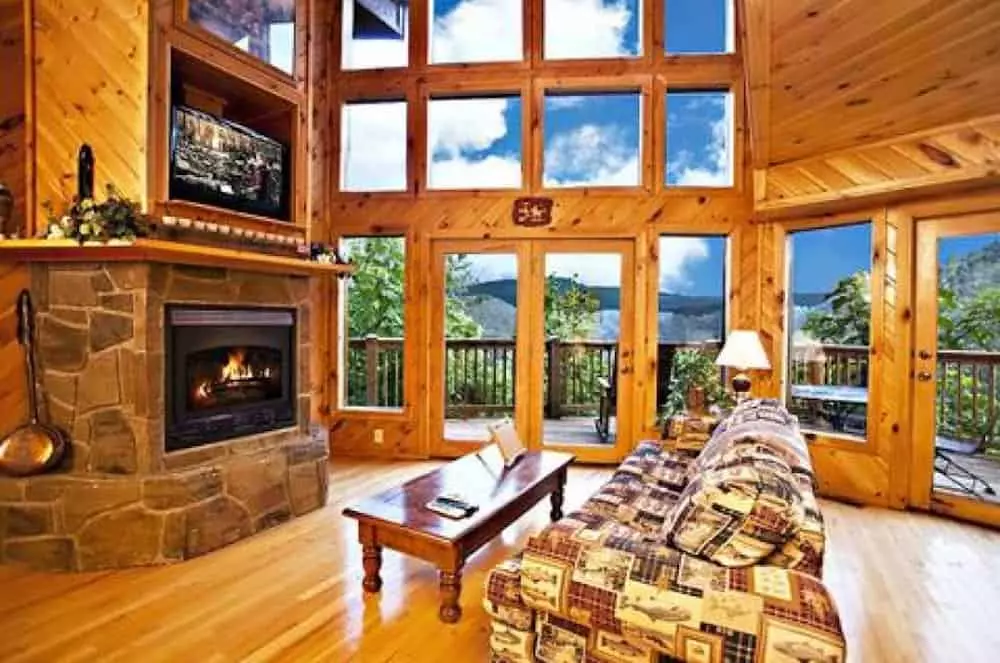 This spacious log cabin is the ideal place to bring your family on vacation! After a day of fun activities in downtown Pigeon Forge, you can all come back to Simply Irresistible and enjoy shooting some pool, or watching a few shows or a movie before dinner. This is one of our many 2 bedroom cabins in Pigeon Forge that comes with a fully equipped kitchen as well as a gas grill. So, whether you want classic southern dishes or barbeque, you'll have all the tools necessary to prepare your delicious meal. When you're all done eating dinner and you're in the mood to relax, take a dip in the indoor Jacuzzi or admire the mountain views from a seat in the bubbling hot tub. Then, you can rest and recharge for the next day in one of the comfortable queen-sized beds.
4. Black Paw Hideaway
Black Paw Hideaway is another one of our best 2 bedroom cabins in Pigeon Forge, and is located in a private gated community just minutes from the main Parkway! In addition to being near all the best places to eat, shop, and be entertained, there are also plenty of fun activities in the cabin itself. If you want to have a movie night, but some of the members of your group want to watch different things, don't worry! There are multiple TVs throughout the cabin, so you don't have to compromise and settle for something you don't actually want to see. Outside your cabin, you'll discover a large wrap around deck with rocking chairs, as well as a log picnic table with four log benches. There's also a gas grill that you can use for barbeques, and a covered hot tub. Needless to say, this cabin has it all!
Whether you're on a family vacation or a couples retreat with friends, these cabins are a great choice! Be sure to check out all of our 2 bedroom cabins in Pigeon Forge to find the perfect place to stay.