July 18, 2017
3 Reasons a Cabin with a View in Gatlinburg TN is the Perfect Vacation Idea
When you stay in the mountains, you want to actually be able to see them. A cabin with a mountain view in Gatlinburg TN can offer you not only an amazing view, but also the privacy you need and the location you want!
Here are our 3 reasons why a cabin with a mountain view is the perfect vacation idea!
1. You'll be right in the mountains
The best part about staying in a cabin with a view in Gatlinburg TN is that you get to stay in the mountains and not just admire them! Staying in the mountains means not just gorgeous views of the mountains themselves, but also clear skies in the day and at night. There's nothing like star gazing at an impossibly full sky at night without
worrying about the city lights bothering you.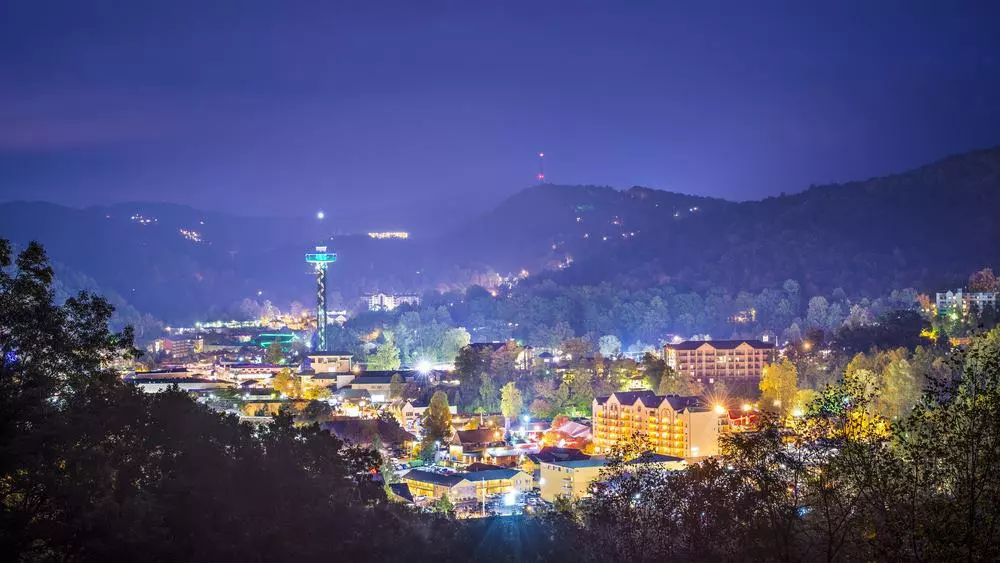 Another bonus to staying in the mountains is that you can get a nice change in pace and smell the fresh air. It's refreshing to smell the natural flowers, and you may even get a whiff of some honeysuckle. You might also catch a glimpse of some of the local wildlife when you stay in a cabin with a mountain view!
2. You'll be near some of the best attractions
If Gatlinburg is known for anything, it's that it is the entrance to the Great Smoky Mountains National Park and that there are a lot of attractions for you to visit. There is such a wide variety of things you can do and places you can eat, you won't know where to start! No need to stress over it, just visit the attractions that interest you the most and plan another trip to visit the ones you may have missed.
Here's 3 attractions you should definitely visit when you stay with us:
This family friendly attraction is the perfect stop for anyone that loves the sea! You can see all manner of sea creatures, including a few different types of shark and a huge variety of fish at Ripley's Aquarium in Gatlinburg! There are plenty of things to do at the aquarium, including a glass bottom boat ride in the largest tanks and a kid friendly center!
You can spend as much time as you like here after you get in. So take your time to see all the displays and read all the fun and interesting facts about the fish and their ancestors! This is one of the many attractions you will get free tickets to when you stay with us!
Anakeesta
This brand new attraction is just waiting for you to discover it on your next visit! Nestled at the top of Anakeesta mountain, this treehouse-themed adventure park is the perfect place for new adventures! From zip lines to a mountain coaster, Anakeesta has everything you want to do on your vacation!
Located right across from the aquarium, the base of Anakeesta is where you'll park. Once you get on the chondola, or gondola if you want an enclosed space, you will be lifted to the adventure park. Firefly Village will be the first thing you see when you touch ground. This fun little area is where you can get food, do some shopping and look at photos of you that were taken throughout your time there!
This quaint little area has a nice, relaxed feel to it. The Village is a beautiful place to visit. You can look at the shops they have there, and you can even find a few places to grab a quick snack as well!
This area is perfect if you are looking for some peace and quiet in the middle of your day. There are plenty of benches throughout The Village for you to sit at, and the majority of them are in the shade so if you need to cool down, you can!
3. You'll have plenty of privacy
When you stay in a cabin with a view in Gatlinburg TN, you will want privacy to admire the beauty and to relax on your time off. You do not want to have to deal with loud visitors that could ruin the serenity of the mountains.
Privacy also allows you to do things you otherwise wouldn't if people were watching! You could hold a random dance party in the cabin, and not worry about what anyone thinks of your awesome moves. You won't be bothering anyone, and after you've danced yourself out you can enjoy your beautiful mountain view and smile.
Ready to start planning your vacation? We can't wait to have you stay with us! Click here to look at all of our cabins to find the best cabin with a view in Gatlinburg TN for your getaway!