October 02, 2022
5 Secluded Luxury Cabins in Gatlinburg TN Perfect for Your Gatlinburg Vacation
At Hearthside Cabin Rentals we have cabins for everyone, even those who are looking for secluded luxury cabins in Gatlinburg TN to spend quality time with their guests. We have secluded Gatlinburg luxury cabins of all sizes that come with amenities for all to enjoy. Not to mention the ones with the most spectacular mountain views! If you're looking for a secluded Smoky Mountain cabin rental, then take a look at these wonderful options:
1. Body & Soul
This secluded cabin in Gatlinburg is the perfect getaway for a honeymoon or vacation for two. Body & Soul is a log cabin nestled in the Smoky Mountains that comes with many amenities all can enjoy. This cabin comes with an indoor jacuzzi, hot tub, large fireplace and more, great for spending some peaceful alone time with your partner. It has all you need to put your one on one time during your vacation over the top.
2. Abundant Views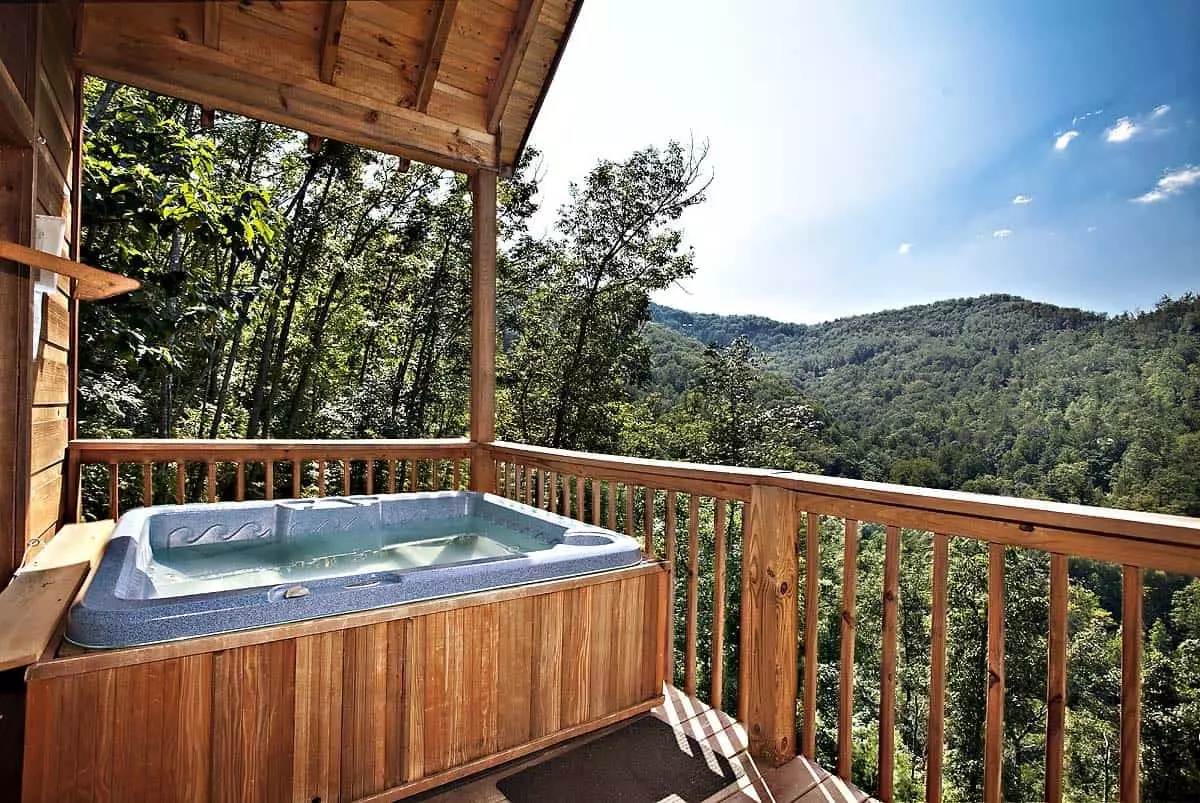 This Gatlinburg luxury cabin has much to offer, especially for a vacationer interested in amazing mountain views. Abundant Views is one of the best secluded Smoky Mountain cabin rentals with 3 bedrooms and 3 baths that sleeps 10, which is great for a family getaway in the mountains. It has a hot tub located on the deck facing the great mountain views, perfect for relaxing with your loved one. It also has swimming pool access and a pool table for entertainment, great options for your children or those who are kids at heart.
3. Majestic Memories
Majestic Memories is a large 4 bedroom cabin that has a private location with a deck that offers a great wooded view. This cabin is great for a family vacationing and has a central location to everything the Smokies have to offer. You won't even have to leave this cabin to have a great time! There is a ping pong table, a pool table, an air hockey table, and a video game system with all your favorites! When it comes to secluded luxury cabins in Gatlinburg TN, you can't beat a secluded cabin with great views and great amenities.
4. New Moon
New Moon offers the ultimate luxury vacationing! It has 2 master King bedroom suites, making it perfect for both families and couples! It has a pool table, hot tub, 2 Jacuzzis, 2 rain showers, a gas fireplace, and so much more. Whether you're soaking in the hot tub as you enjoy peace and quiet or grilling out, you'll have a great time when you stay in this cabin. You really can't go wrong when booking New Moon.
5. Lazy Daze Lodge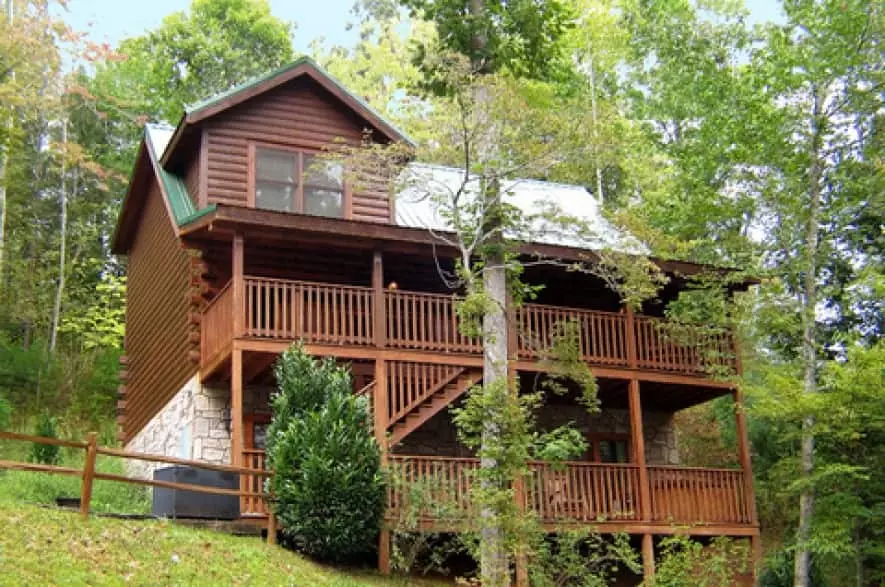 Lazy Daze Lodge is a spacious log home with over 1,900 square feet of living space! It has vaulted ceilings, cathedral windows, wood floors, and more! Relax with the family in the open living and dining area, or spend some time in the rocking chairs on the deck. This is one of our favorite secluded luxury cabins in Gatlinburg TN, because you won't find anything else like it. There is even a game room that has both a pool table and foosball table, and a video library with more than 50 movies for you to choose from!
More About Our Secluded Smoky Mountain Cabin Rentals
When you're planning a peaceful trip to Gatlinburg, there is no better place to stay than one of our secluded Smoky Mountain cabin rentals. They range in size to accommodate all types of visitors, from couples to large families. These Gatlinburg luxury cabins have everything from hot tubs to game rooms! You'll love everything these cabins have to offer.
If you enjoyed reading about our secluded luxury cabins in Gatlinburg TN, then you'll definitely want to book your vacation and experience them for yourself! Take a look at all our secluded Gatlinburg luxury cabins, and reserve your stay.