January 11, 2016
How to Stay True to Your New Year's Resolutions at Our Luxury Cabins for Rent in Gatlinburg TN
Now that the new year is in full swing, a little voice in the back of your head may be starting to pester you. If you're anything like us, that pesky voice is reminding you that you haven't made an inch of progress on your New Year's resolutions. Remember, you pledged to run five marathons, learn Swahili in your spare time, and start a multi-million dollar company?
While some of those resolutions may be a touch out of reach, there is still plenty of time to get a jump on your more realistic goals for the new year. In fact, taking a trip to Gatlinburg, Tennessee can actually put you on the right track for fulfilling all of your resolutions! Don't believe us? Read on to learn how vacationing at our luxury cabins for rent in Gatlinburg TN will help you have a happy and healthy new year.
Enjoy Fun Exercise in the National Park
One of the most common New Year's resolutions is getting in shape. If you're hoping to exercise more in the coming year, a trip to Gatlinburg should definitely be on your agenda. Gatlinburg is located right at the doorstep of the Great Smoky Mountains National Park, which offers more than 800 miles of beautiful hiking trails. The great thing about hiking in the Smokies is that it doesn't even feel like exercise because the surroundings are so beautiful, in stark contrast with the gym.
(See Also: Great Smoky Mountains National Park Makes Fox News' List of Most-Picturesque Parks)
In addition to hiking, the Gatlinburg area offers lots of other ways to get active. Ziplining, whitewater rafting, horseback riding, and golfing are all great ways to enjoy some time outdoors while burning calories. Spending some time exercising in Gatlinburg during your vacation will help you build good habits that you can take back home with you.
Another common goal for the new year is to stop being stressed out. Fortunately, there are few places on Earth more relaxing than Gatlinburg, Tennessee! When you stay at one of our luxury cabins for rent in Gatlinburg TN, you'll have everything you need to really kick back and unwind. Soak in the hot tub on your cabin's deck and take in the stunning mountain scenery, or lounge by the fireplace for some quiet contemplation. Game rooms with pool tables and air hockey are another great way to blow off some steam while taking it easy. Research shows that taking regular vacations can help reduce your stress levels throughout the entire year, so the peace and serenity you enjoy in the Smokies will be with you long after your getaway.
Spend More Time with Your Family
Spending more time with the ones you love is a great resolution for the coming year. Unfortunately, conflicting schedules filled with work, school, errands, homework, and other responsibilities can leave us without enough time to be together. Taking a family trip to Gatlinburg is an excellent way to escape the hustle and bustle of everyday life for a weekend, a week, or even longer.
Without all of the typical distractions, families can spend some quality time together doing activities they enjoy. Whether that's hiking the Appalachian trail or simply talking to one another at your cabin, you will love having this uninterrupted escape with the people who matter most to you. Your vacation is also a great opportunity to discuss how you can adjust your schedules to spend more time together during the rest of the year.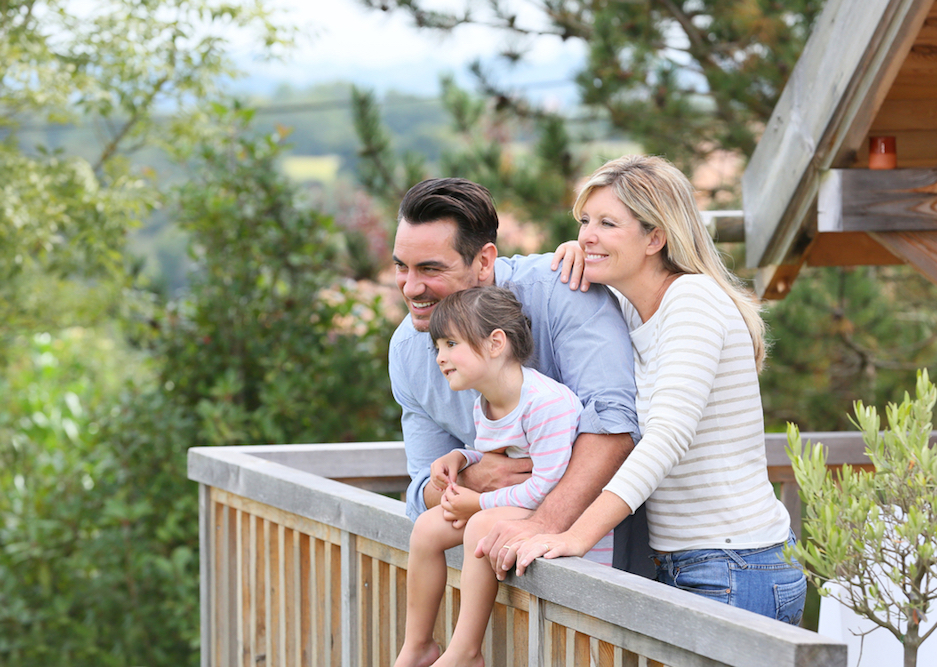 To take the first step towards fulfilling your New Year's resolutions, check out our complete listing of luxury cabins for rent in Gatlinburg TN!