January 09, 2021
Is a 3 Bedroom Gatlinburg Cabin Right For Your Vacation?
At HearthSide Cabin Rentals, we love our 3 bedroom Gatlinburg cabins. Hands down, these are some of the most versatile rentals that we offer in our inventory. They are large enough that family reunions, church groups, and corporate retreats, will love them, but they are small enough that you don't feel as if you are isolated from part of your group. Still on the fence that a 3 bedroom Gatlinburg cabin is right for your next vacation in the Smoky Mountains? Try asking yourself the simple questions we're asking below:
Do you like luxury?
When planning a vacation in the Smoky Mountains, the most important question that any event planner needs to ask themselves is, "where should we stay?" Your lodging option can easily make or break your Smoky Mountains vacation.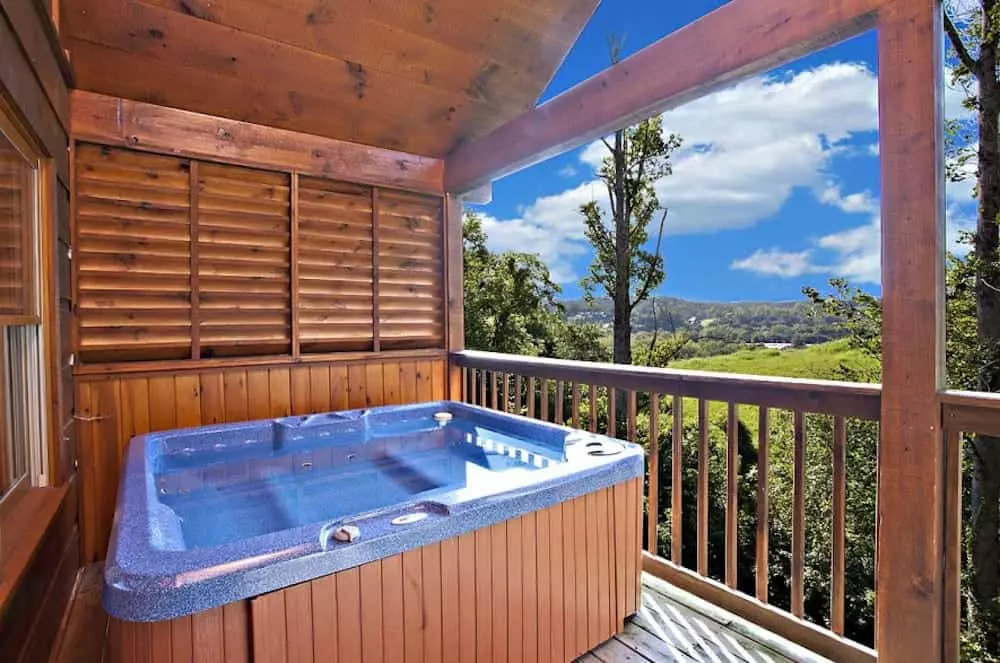 Fortunately, for guests who choose to stay in one of HearthSide's 3 bedroom Gatlinburg cabins, you won't have to worry about having a negative lodging experience. In fact, you will feel as if you are true Smoky Mountain VIP once you see all the luxurious amenities that we include with each of our rentals. These amenities include:
-Outdoor hot tubs
-Private suites
-Panoramic scenic views of the Great Smoky Mountains
-Fully-equipped kitchens
-Fireplaces
-Large, covered decks
-In-cabin whirlpool tubs
Do you want space to stretch out?
Have you ever stayed anywhere when you were on vacation and just felt cramped? Sure, there were enough bedrooms for everyone in your party to sleep, but it still felt as if you all were sitting on top of one another.
Well, thanks to the large amount of space found inside each of our 3 bedroom Gatlinburg cabin rentals, guests staying with HearthSide Cabin Rentals won't have to worry about this problem. In fact, they will be amazed by just how much room to stretch out and relax that these cabins have to offer. Whether you are choosing to lounge on the plush leather couches found in the rental's living room, sit back on the rocking chair on your private deck, or take a nap on one of the large king-size beds, you will definitely not feel cramped during your stay.
Do you like saving money?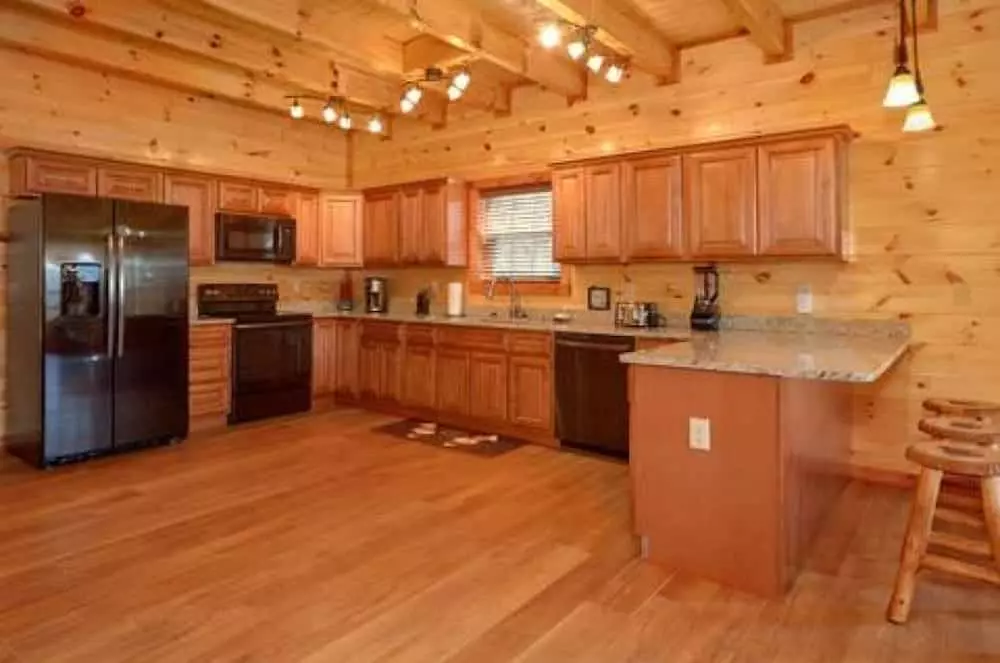 Did you know that staying in a 3 bedroom Gatlinburg cabin is actually one of the most cost-effective lodging options in the Smoky Mountains? It's true. Unlike hotels and condos, these cabins are able to hold upwards of 10 to 16 guests under the same roof, therefore dividing the cost per person significantly. Not to mention, with the added bonus of having the fully-equipped kitchen and entertainment options at your disposal, this can really cut down your vacation costs as a whole. The kitchen helps you cut back on having to spend money dining out at restaurants, and the entertainment options saves you money by replacing the need to go to a movie theater or busy attraction to stay entertained during your stay.
In addition, there are several money-saving Gatlinburg cabin discounts available to guests from HearthSide Cabin Rentals that can help them save even more money. These discounts range from set percentages off your total vacation to a free night or two during your stay, either way, the less money you have to spend on your lodging means the more money you have to have fun in the Smoky Mountain.
Click here to see all of our current Pigeon Forge and Gatlinburg cabin discounts.
Now that you know about all the amazing benefits found inside each of the luxurious 3 bedroom Gatlinburg cabin offered by HearthSide Cabin Rentals, it is time to start planning your next trip to the area today. You can either find your next cabin by searching through our online Smoky Mountain cabins or you can give our vacation experts a call at the number. With over 10 years of experience, they will be more than happy to answer any and all questions you and your family may have.