November 25, 2014
4 Ways Spending Christmas in a Pigeon Forge Cabin Can Save You Time, Money
Planning your family's Christmas holiday is a big deal. Not only is this one of the most-anticipated holidays of the entire year, but it is also one of the few times that you are able to get all the people you love together for a few days.
However, that being said, Christmas time can also be one of the most stressful times of the year because of all the effort and money that can possibly go into planning the perfect holiday experience. That is why we, at HearthSide Cabin Rentals, have decided to put together a few tips on ways that choosing to spend Christmas in a Pigeon Forge cabin can actually be one of the best decisions you and your loved ones can make this time of year.
No Time Wasted Cleaning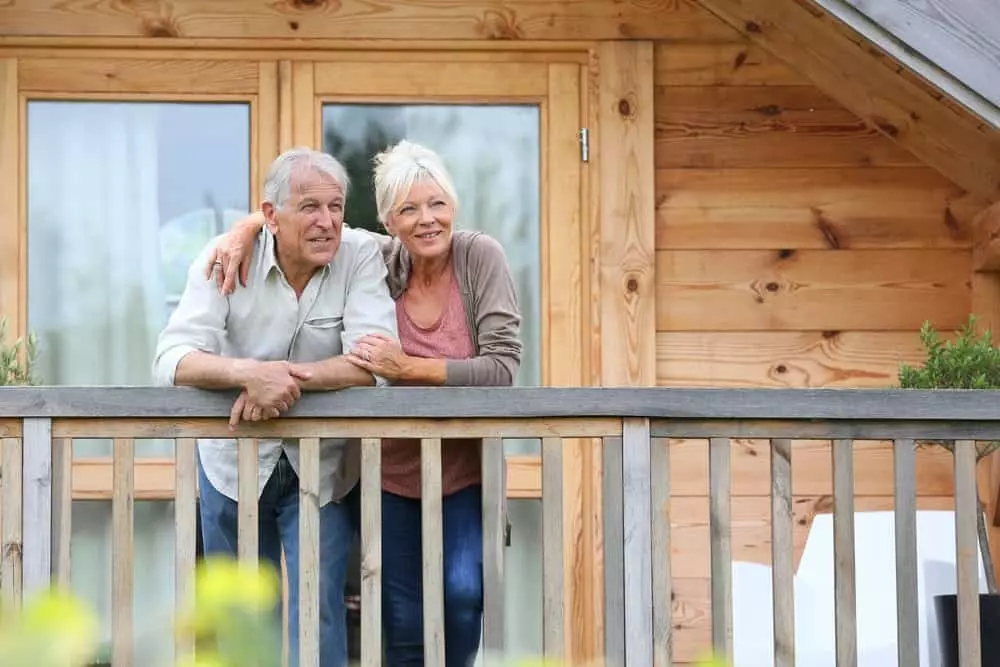 Though it is always nice to have families and friends around for the holidays, it is quite a headache to have to make sure that your home is clean and in order before your guests arrive. However, by choosing to spend Christmas in a Pigeon Forge cabin, families are giving up the responsibility of cleaning and stressing and allowing themselves to spend more time unwinding and relaxing with the ones they love. This is thanks to the skilled cleaning staff at HearthSide Cabin Rentals who work tirelessly to ensure that each of our rentals is in pristine condition for its new guests arrive.
Tons of Space For Your Family to Spread Out
On top of not having to worry about cleaning your house, you also don't have to worry about not having enough room to house all of your guests if you choose to spend Christmas in a Pigeon Forge cabin. At HearthSide Cabin Rentals, we have rentals that can sleep up to 72 guests under the same roof. Therefore, there is no doubt that you and your family will be able to stay together for the holidays.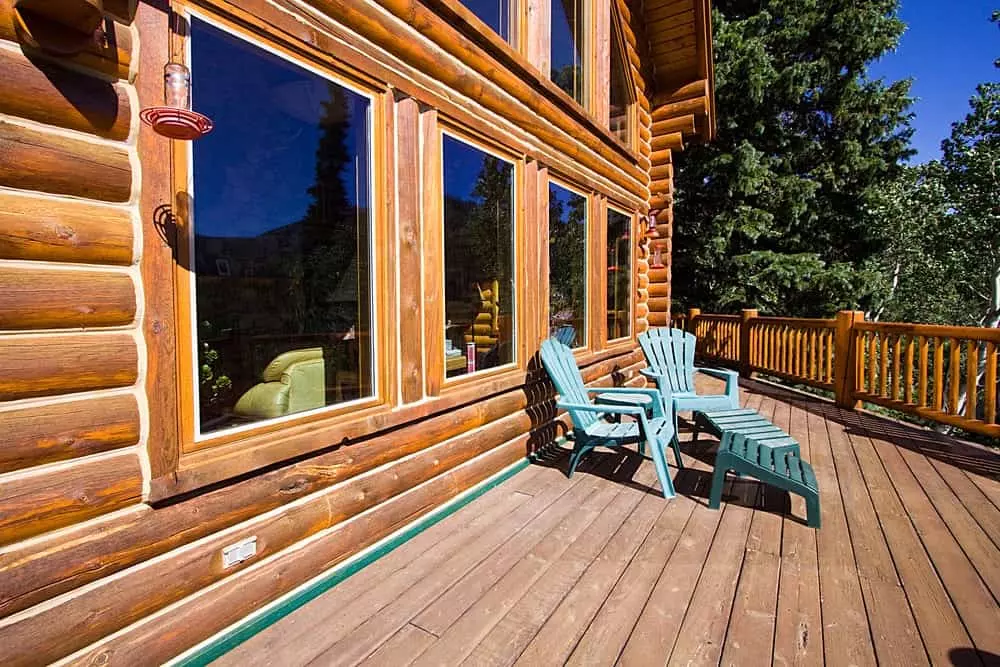 Not to mention, having more people to split the lodging cost between is also a great early Christmas gift to your wallet. Unlike a hotel or other rental option, by having space for your whole family to stay together means that you don't have to rent several rooms or locations. This also means that you won't have to waste a lot of time traveling between units to see all of your family.
Unbeatable Location
One of our favorite aspects of staying in a Pigeon Forge cabin for Christmas is how convenient all of our rentals are located. Because of this, families and guests staying with us can not only enjoy the peaceful serenity of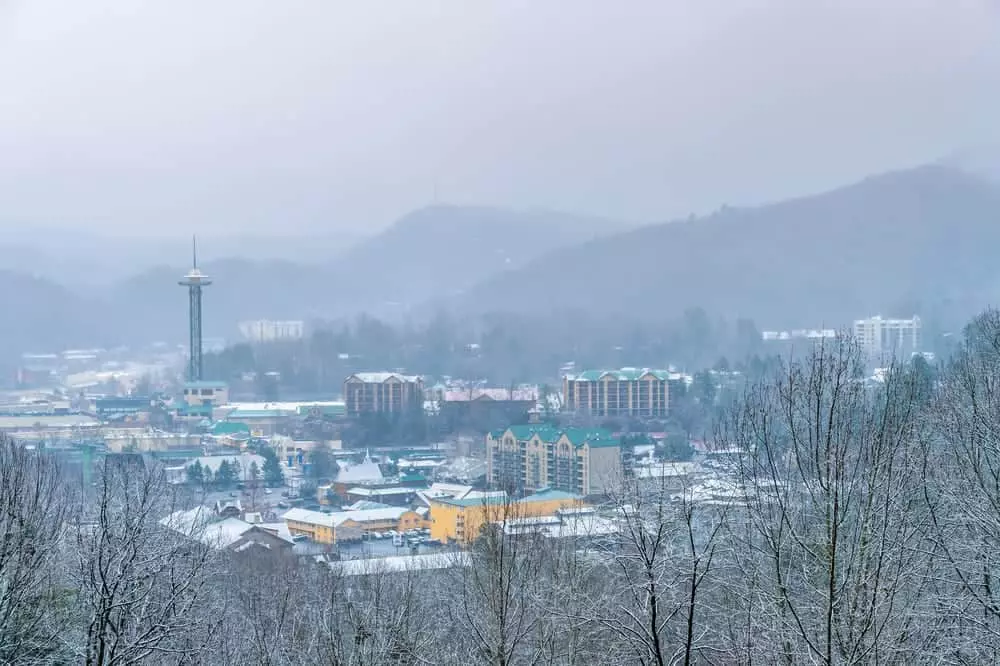 disconnecting in the mountains but also all the fun things to do in the Smoky Mountains that the area has to offer. This means that guests are just a short drive away from all the exciting Christmas shows in Pigeon Forge, area attractions, shops, restaurants and more!
The convenient location also means that guests will spend less time in traffic, and therefore have more time to create new long-lasting memories with the ones they love.
Fully-Equipped Kitchen
There is no question that choosing to cook over eating out is a great way to save money, especially when you are traveling with a large group of people. That being said, some vacation rentals may not offer a full kitchen that allows for you and your family to cook your own meals so you will have to eat out.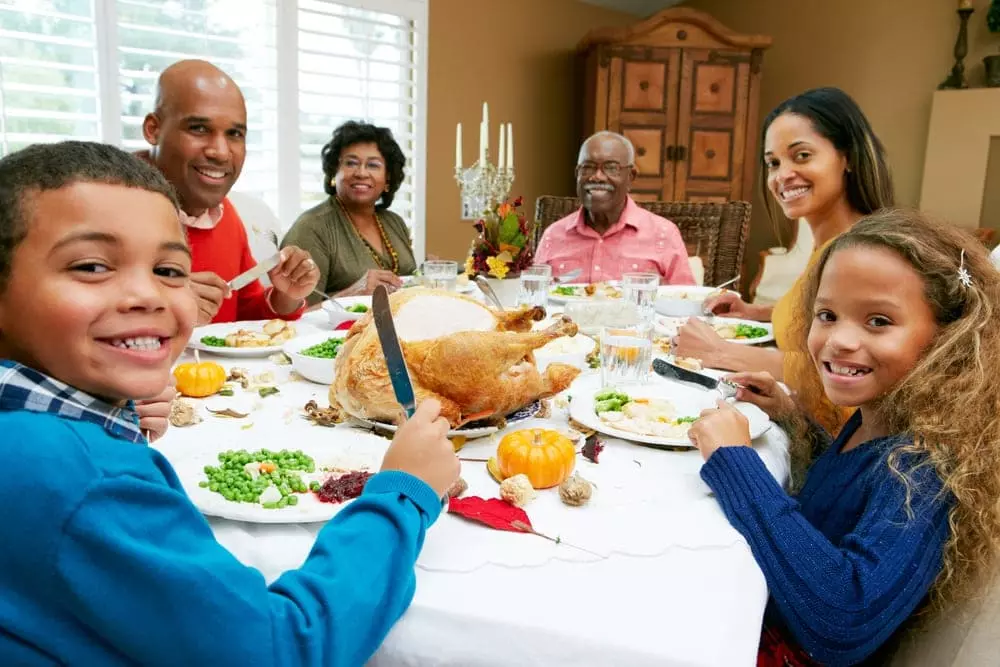 However, by choosing to spend Christmas in a Pigeon Forge cabin, you are treating both your family and your wallet to a nice home-made meal in the heart of the Smoky Mountains thanks to the fully-equipped kitchen located inside the cabin.
Our cabins come with everything you need to prepare your family's favorite meal, including a basic set of silverware, dishes, pots, pans, glasses and utensils.
If you and your family are looking for even more reasons why you should choose to spend Christmas inside a Pigeon Forge cabin rental, feel free to give us a call and speak to one of our experienced vacation specialists today. With over 10 years in the Smoky Mountains vacation industry, our specialists will be more than happy to answer any and all questions that you and your loved ones may have.