September 05, 2014
4 Steps to Planning the Perfect Romantic Gatlinburg Weekend
There is no denying the fact that fall in the Smoky Mountains is one of the most romantic times of year for this area. The fall colors in the leaves add a sense of magic to the air, and the cooler weather creates the perfect excuse for you and your loved one to cozy up next to each other in front of a warm fire.
Besides, who says you have to wait until February to enjoy a romantic Gatlinburg weekend? Begin planning your special getaway today by following our five easy planning steps below.
1. Pick the perfect one bedroom cabin in Gatlinburg
A romantic Gatlinburg weekend is the perfect excuse for your and your loved one to unwind and spend some quality time with one another. Not only does this getaway give you a chance to disconnect from all the stress of daily lift, but it also allows for you to spend time with the person you love and maybe learn something new about them that you didn't already know.
That being said, the first step to planning a romantic Gatlinburg weekend is to find the perfect place to stay. At HearthSide Cabin Rentals, we offer a variety of secluded and spacious one bedroom cabins in Gatlinburg and Pigeon Forge that are perfect for couples looking to enjoy a weekend retreat to the Smoky Mountains.
To help you narrow your search, here are a few tips that we suggest visitors look for in their romantic Gatlinburg cabin rental:
Click here to find which of our one bedroom Gatlinburg cabin rentals is right for your romantic weekend in the Smoky Mountains.
2. Relax and unwind
After you have found the perfect one bedroom cabin in Gatlinburg that you and your loved one can stay in during your romantic weekend, it's time to relax. Take this opportunity to unwind in front of a warm fire, watch your favorite movie in your Gatlinburg cabin's home theater room, watch the sunrise over the mountains, or just listen to the sounds of nature at night. Whatever you decide to do, just keep in mind that this is the time for you to let go of the stress of everyday life and enjoy a few special days with the one you love.
3. Go on an adventure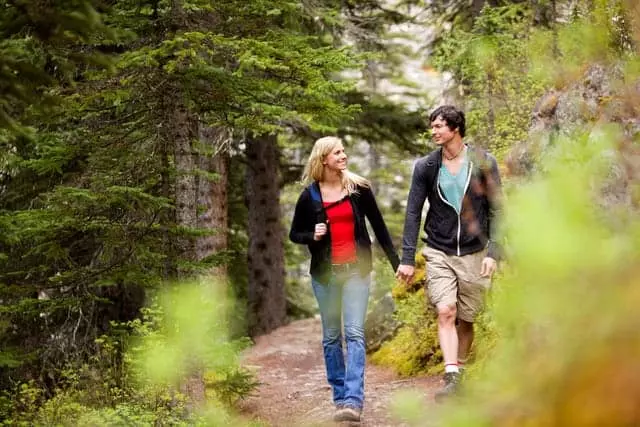 Although the thought of staying inside your cabin the entire weekend sounds fun, you and your loved one will probably eventually want to branch out and explore the area. This is a good thing because planning an adventure can actually be a good bonding experience for you two, as well as help you create long-lasting memories that you can take with you back home.
Some of our favorite Smoky Mountain adventures include trips to:
Country Tonite Music Show
Lazerport Fun Center
Lumberjack Feud Dinner Show
Ripley's Aquarium of the Smokies
WonderWorks
Another great thing about all these exciting Smoky Mountain attractions? They are all included with the HearthSide Cabin Rentals Freedom Fun Pass. With this pass, guests will receive one free ticket or discount to each of these places each paid night of your romantic Gatlinburg vacation.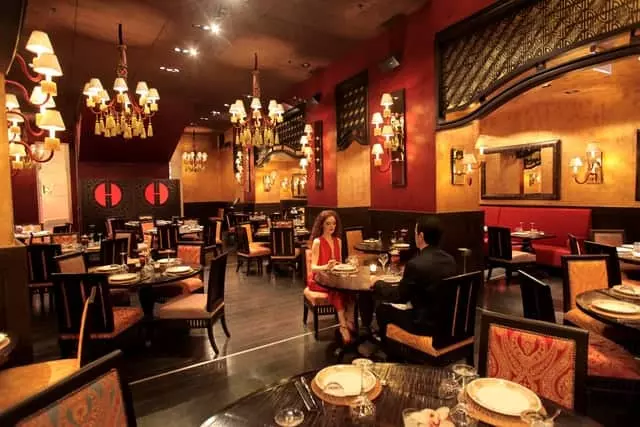 4. Enjoy a delicious meal
A nice meal doesn't necessarily have to mean going out to an expensive restaurant. You and your loved one can prepare your own delicious meal with the help of your Gatlinburg cabin's fully-equipped kitchen.
If you insist on eating out, or you don't feel like cooking, here are a few of our favorite romantic Gatlinburg restaurants.
Park Grill
The Peddler Steakhouse
The Melting Pot
Greenbrier Restaurant
- Menu: https://www.greenbrierrestaurant.com/
Click here to learn more about these romantic Gatlinburg restaurants.
Our Romantic One Bedroom Gatlinburg Cabin Rentals
Now that you know how everything you need for a romantic Gatlinburg weekend, we would like to help you start your planning process by showing you some of our most luxurious one bedroom cabins in Gatlinburg. All of these rentals have amazing views, an outdoor hot tub, a fireplace and a pool table.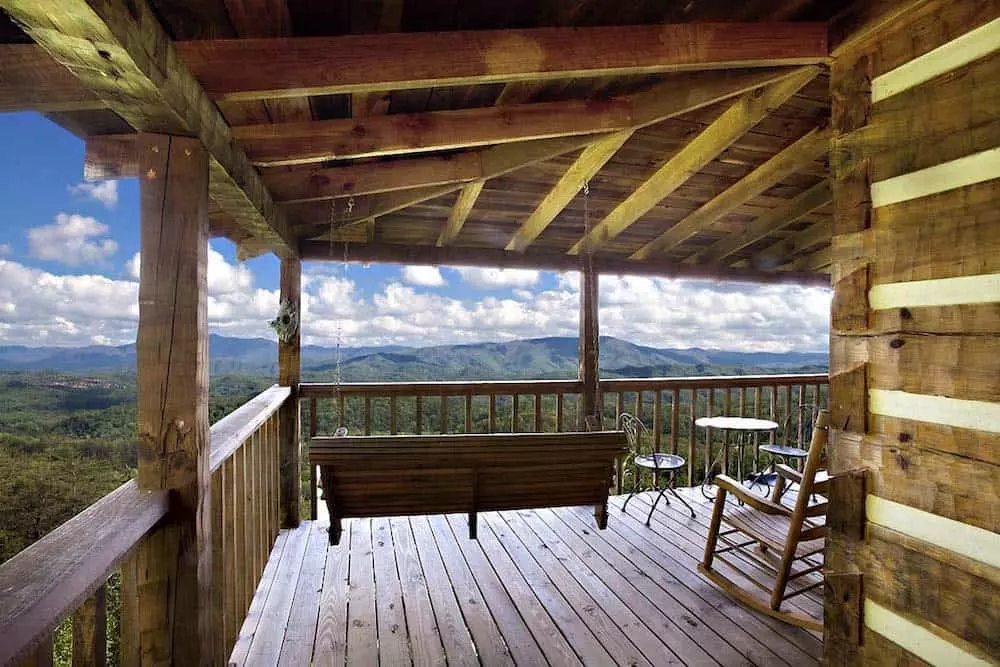 Bluff Splendor
This private cabin sits high on top of a mountain, offering you the perfect amount of seclusion and incredible Smoky Mountain views. Inside, there is a wood-burning fireplace to keep you cozy and a Jacuzzi whirlpool tub.
Outside, you can soak away your worries in the bubbling hot tub that overlooks the mountains, or swing on the back deck as you sip a cup of coffee and watch the sunrise together. This cabin puts you just 10 minutes away from Pigeon Forge, so you can take time to enjoy all that the area has to offer.
This cozy log cabin has everything you need for the ultimate romantic getaway. Not only do you have a heart-shaped Jacuzzi tub indoors, but you have a bubbling hot tub outdoors! You will have no trouble relaxing together when you stay at Burnin' Love. There is also a fully equipped kitchen for you to cook dinner together, a gas log fireplace, and a large TV with access to Netflix so you can curl up on the couch and watch your favorite movie.
If you want to spend some time outside, you will love the log swing that overlooks a stunning mountain view, or you can roast marshmallows using the fire ring!
Aside from the luxurious amenities located inside this rental, guests staying at the Time Well Wasted cabin near Gatlinburg will also enjoy exclusive access to the resort's outdoor pavilion, seasonal outdoor pool, exercise facility, sauna and steam room.
Ready to begin planning your romantic Gatlinburg weekend today? Let us help by giving us a call today, or fill out the HearthSide Cabin Rentals Contact Form on our website. One of our friendly vacation specialists will be more than happy to answer any and all questions you may have.