July 21, 2023
4 Great Ways to Save Money on Your Gatlinburg Cabin Vacation
Taking a trip to the Great Smoky Mountains doesn't have to be expensive! With a little planning, it's easy to take a Gatlinburg cabin vacation that is both fun and affordable. Hearthside Cabin Rentals has put together 4 great ways to save money during your next visit to Gatlinburg:
1. Consider a Multi-Family Vacation
When you choose to travel with other families and friends, you can expect huge savings when you rent one of our larger cabins where everyone can share the rental expense. Visitors often use our cabins for family reunions or group vacations. We can accommodate you whether you want to travel with just one other family or with several. We have a great selection of large cabins in Pigeon Forge and Gatlinburg that have everything you need and more! We have cabins with 20+ bedrooms to accommodate groups of all sizes. Just let us know what your needs are, and we are sure to have the perfect cabin for your situation.
2. Enjoy Your Cabin's Amenities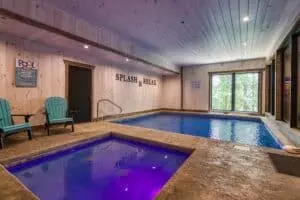 While you will definitely want to get out to visit all of the great area attractions and events, you can also enjoy a great many amenities that come with your cabin at no extra charge. Depending upon which cabin you choose, these amenities may include hot tubs, fireplaces, movie rooms with authentic theater-style seating, internet access, pool tables, air hockey tables, outdoor grills and fire pits, large-screen televisions with DVD players, and so much more. Some of our most popular cabins have their own private indoor swimming pools! With so much to do right in your cabin, you might not even want to leave!
3. Prepare Meals at Your Cabin
When you aren't enjoying one of the great restaurants in the Gatlinburg area, you can save money by buying your own groceries and preparing meals right in your cabin's full kitchen. All of our cabins come with full kitchens and all the necessary appliances to cook your favorite foods! You'll be surprised at how much you can save just by swapping one or two meals out at restaurants with a meal at your cabin.
4. Ask About Our Specials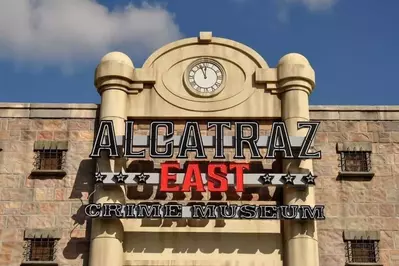 At Hearthside Cabin Rentals, we are always mindful of ways to save you money, and we offer various specials all year long. As a thank you for staying with us, we also offer free Smoky Mountain attraction tickets for each day of your stay! You can get one free ticket per paid night stay to some of the top attractions in the area, including the Alcatraz East Crime Museum and Paula Deen's Lumberjack Feud. Other specials offered may include things like discounts to free nights. Be sure to take a look at our current Gatlinburg cabin specials before making your reservations to guarantee you're getting the best deal.
Want other ways to save? Check out these free things to do in Gatlinburg and Pigeon Forge!
These are just a few of the great ways that Hearthside Cabin Rentals can save you money when you choose to enjoy a Gatlinburg cabin vacation in the Smoky Mountains. Whether you are planning a romantic getaway with your significant other or a retreat with the whole family, we are guaranteed to have the perfect cabin for your needs. Take a look at our selection of Gatlinburg cabins and start planning an affordable vacation today!