August 21, 2020
7 Unusual Facts About the Great Smoky Mountains National Park
The Great Smoky Mountains National Park is a pretty popular vacation destination in the southeast. People love visiting the Smokies, and you probably do too. But how much do you know about this mountain range? We want to share some of the unusual but interesting things we know about these mountains. Then you'll know even more about the Smokies! Here are 7 unusual facts about the Great Smoky Mountains National Park:
1. It was originally called the Great Iron Mountains.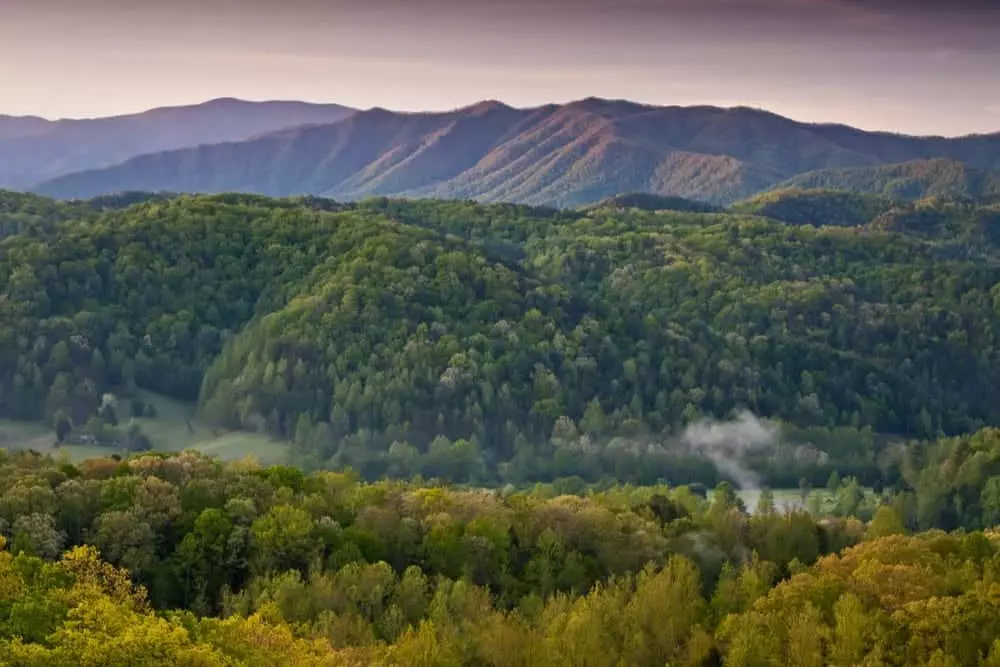 Before John D. Rockefeller and president Franklin D. Roosevelt worked to establish the national park, the Smoky Mountains were once called The Great Iron Mountains. This name is ironic because very little iron was ever found there. The current name was eventually adopted by early settlers to the area in honor of the fog that forms among the trees in the mountains.
2. There are 60,000 unique visitors every weekend
By now, we all have heard that The Great Smoky Mountains National Park welcomes over 12 million visitors every year. This is more than any other national park in the United States. However, did you realize that in the summer months there can be over 60,000 visitors per weekend packing up and headed toward the Smoky Mountains? This number can be even higher during holiday weekends and in the fall when the leaves change. To make sure you and your family don't get caught in traffic, here are some things to do in Pigeon Forge to escape crowds.
3. It is home to more native trees than all of Europe.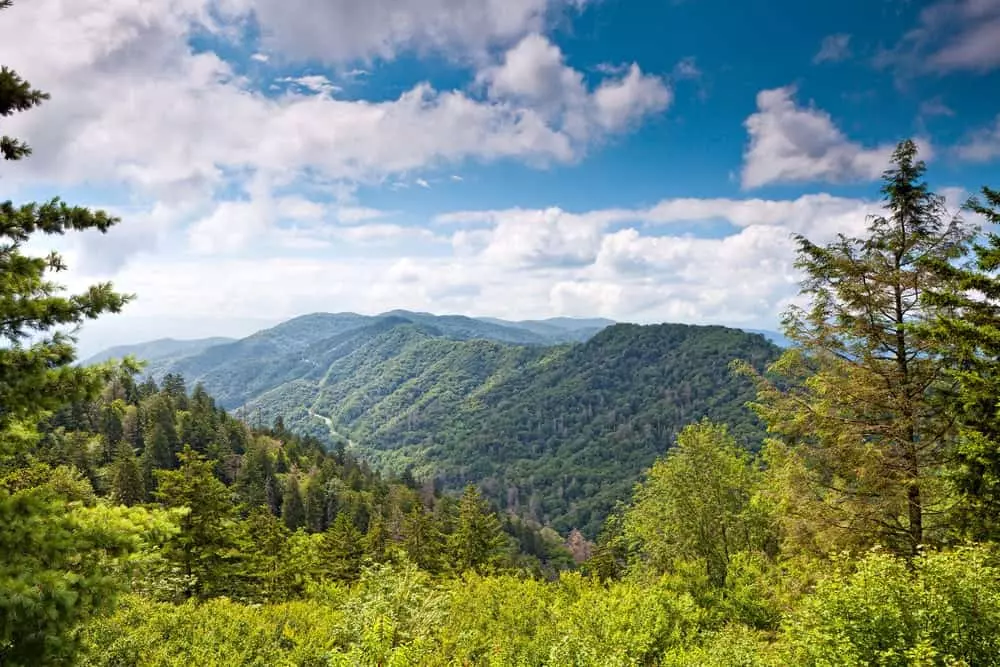 There are more trees in the Smokies than in all of Europe. Here are the top forests you'll find in the area:
Cove Hardwood forest – consists of a high number of large trees, including sugar maple, yellow birch, and other broad-leaved trees
Northern Hardwood forest – found in elevations above 4,500 feet on northern-facing slopes and usually includes yellow birch, American beech, and maple trees
Spruce-Fir forest – covers roughly 25 miles of the mountain crest in the national park
Hemlock forest – known for its dense understory of rhododendron and hemlock trees that reach over 100 feet tall
Pine and Oak forest – covers the dry exposed mountain slopes, as well as the rockier terrain
4. The Great Smoky Mountains National Park never closes.
Unlike many of the other attractions in Pigeon Forge, Gatlinburg, and Sevierville, The Great Smoky Mountains National Park never closes. However, it doesn't mean a trail or area of the park may temporarily close due to high bear activity or weather conditions. Stay up to date weather and trail conditions in The Great Smoky Mountains National Park so you know what to expect while you're in town.
5. Five different hiking trails lead to Mount LeConte.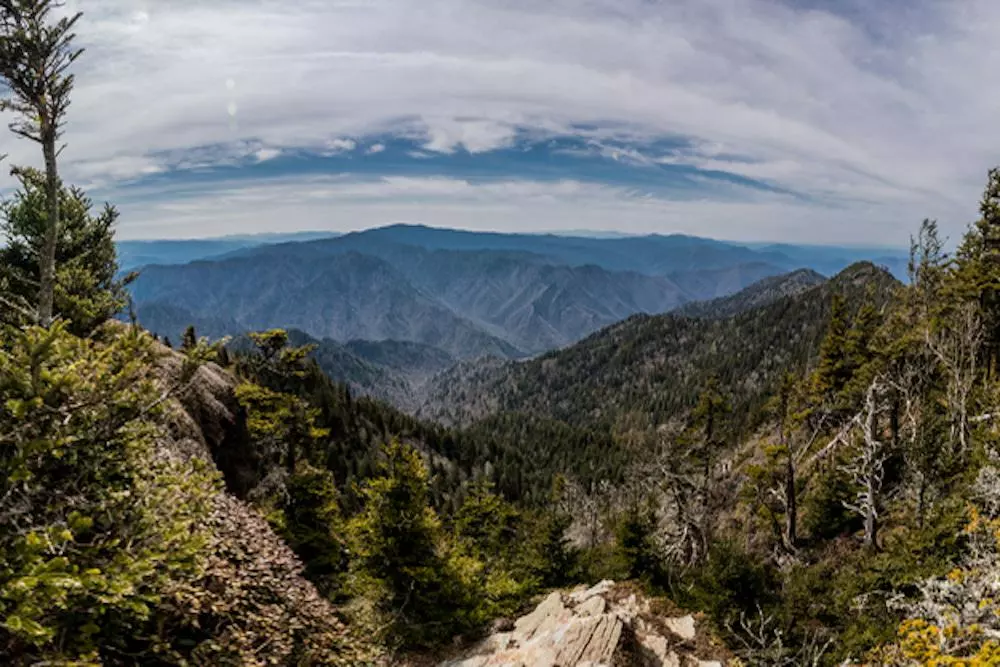 Mount LeConte is the tallest mountain in the Great Smoky Mountains. There isn't just one hiking trail that will get you to the top; there are 5.
Boulevard Trail (16 miles round trip)
Alum Cave Trail (11 miles round trip)
Rainbow Falls (13.4 miles round trip)
Trillium Gap Trail (13.4 miles round trip)
Bull Head Trail (14.4 miles round trip)
6. Home to the tallest dam in the Eastern United States
Fontana Dam is located in the Southeastern corner of The Great Smoky Mountains National Park. Standing at 480 feet tall and 2,265 feet long, this dam is easily the tallest concrete dam east of the Mississippi River. Operated by the Tennessee Valley Authority, the Fontana Dam is used to help create electricity for residents of the Tennessee Valley.
7. There are only two species of poisonous snakes in the national park.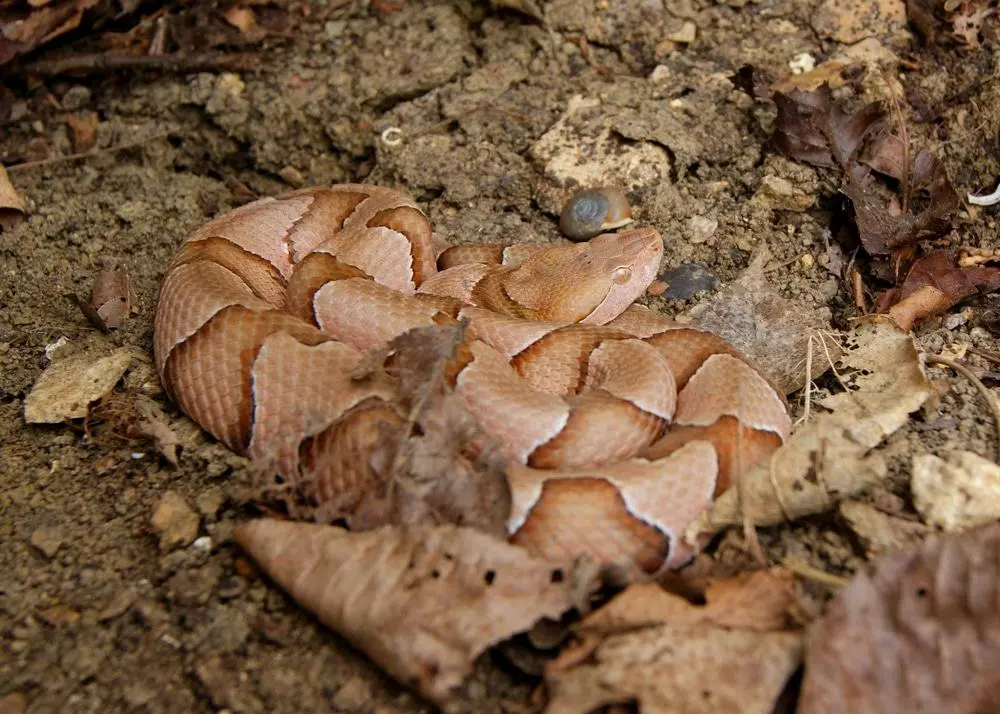 There are 23 different species of snakes that can be found in The Great Smoky Mountains National Park. But, only 2 species are poisonous: the Timberwood Rattlesnake and the Northern Copperhead. On average, and adult Timberwood Rattlesnake measures just over 3 feet in length. The scale pattern appears to be alternating light brown and dark brown stripes with a rust-colored stripe running down the center of its back. The stripes have an irregular outline that mimics a zig zag shape. Usually between 24 and 36 inches long, the Northern Copperhead has a color pattern that mimics an hourglass pattern that runs from head to tail with dark rounded spots. The colors alternate between a light brown to a dark brown around the hourglass shape.
Now you know a little more about the Great Smoky Mountains National Park. We know you love learning about one of your favorite places in the whole world. Are you ready to come back and visit the Smokies? Look through our Gatlinburg cabin rentals and book one of our cabins for your next Smoky Mountain getaway today!