January 11, 2021
4 Best Family-Friendly Attractions on the Gatlinburg Trolley Route
There are so many exciting attractions in the Gatlinburg area, and fortunately the Gatlinburg trolley can take you to most of them! If you're travelling with your family, you can save money and time by taking the trolley to your destination. Avoid the hassle of traffic and parking by checking out the best family-friendly attractions you can reach from the Gatlinburg trolley.
1. Ober Gatlinburg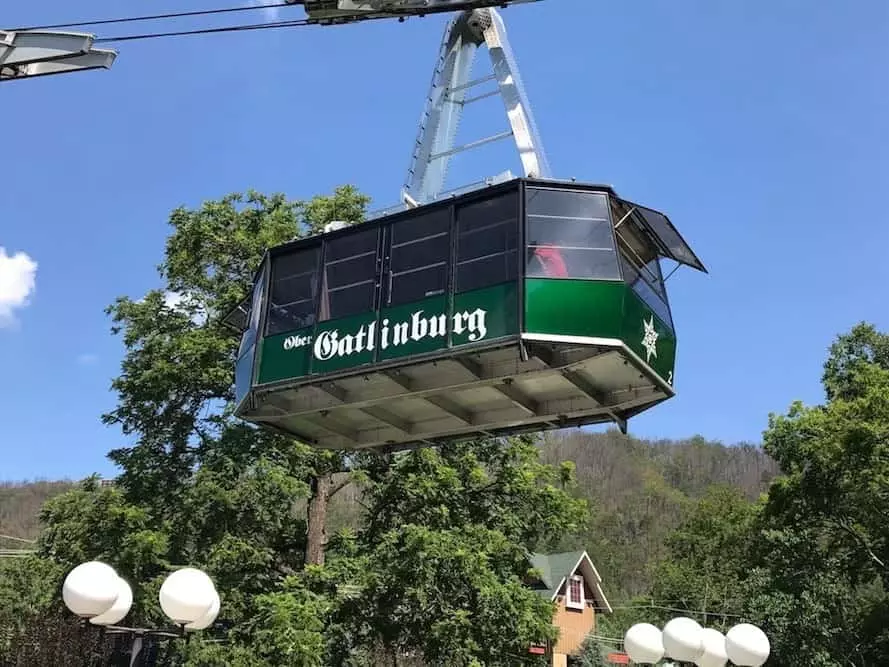 Ober Gatlinburg is a great family attraction that can be accessed from the green route or the red route of the Gatlinburg trolley. Ober offers a variety of snow activities including skiing, snowboarding, and snow tubing. If you're a beginner at skiing or snowboarding, have no fear! Each first-timer is required to take a beginners course with a qualified instructor before hitting the slopes. This ensures that every member of your family will be prepared and safe at Ober. In addition, you can rent appropriate clothes or snow equipment at Ober if you don't have your own! This is a great attraction for families with kids because kids as young as 5 can snow tube with an adult and kids as young as 6 can tube by themselves! If you have kids younger than 5, they can enjoy the snow in the Cubbies Snow Zone, Ober's kids area. With multiple dining and shopping options, as well as strollers for rent, Ober Gatlinburg has everything your family may need!
2. Rowdy Bear Mountain Adventure Park
If your family is full of thrill seekers, Rowdy Bear Mountain Adventure Park is a must-visit destination. By riding the Gatlinburg trolley on the purple route or the pink route, you can reach this destination. Rowdy Bear Mountain Adventure Park in Gatlinburg has two coaster experiences: the Mountain Glider and the Alpine Coaster. The Mountain Glider is an in-air coaster that combines free falling and hang-gliding to take you zipping through the treetops of Rowdy Bear Mountain. This is a good option for your older family members, as riders must weigh at least 80 pounds. If you have smaller children, they can check out the Alpine Coaster! Kids from 3-9 years old can experience this thrilling ride with an adult, and kids 9 and up can ride alone! This easy to operate mountain coaster reaches speeds of up to 35 miles per hour, and operates in rain, sleet, snow, or sunshine. If your family is looking to save money, you can buy wristbands that give you unlimited rides for one hour on the Mountain Glider and the Alpine Coaster.
3. Ripley's Aquarium of the Smokies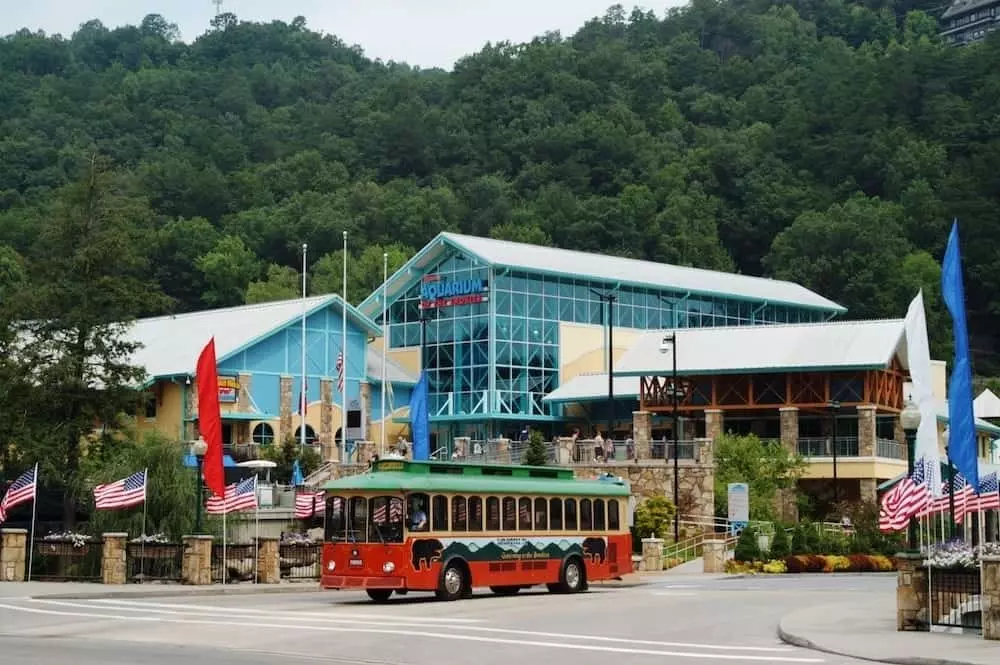 Located just off the Gatlinburg strip, Ripley's Aquarium of the Smokies can be reached by riding the red route or the blue route on the Gatlinburg trolley. This huge interactive aquarium is one of the best destinations in the Smokies for kids and adults alike. With over 10,000 sea creatures, Ripley's Aquarium is unlike any other aquarium you may have seen. Your family may want to take a trip to the penguin playhouse or ride on the glass bottom boat. These are just a few of the experiences Ripley's Aquarium has to offer! There's also an interactive area called the Discovery Center where your kids can touch moon jellies, or learn more about pufferfish and horseshoe crabs. This is just the beginning of educational opportunities that Ripley's provides. They also offer grade level based classroom programs, or you can buy a guide that will help you and your family learn about the environment and conservation while you explore the aquarium!
4. Southland Jeep & Car Rentals
If your family wants to take in the sights of the Smoky Mountains in a unique way, ride the green line trolley to rent a jeep from Southland Jeep & Car Rentals and start your open road adventure today. They offer two door and four door jeeps, all with convertible tops so you can cruise around in an open-air jeep! Southland Jeep & Car Rentals allows you to rent by the day, week, or month, so you won't be rushed to return the car. If you're travelling with a larger family group, you can also rent a 7 passenger van so you can travel around Gatlinburg without having to split up. This is also a great attraction for families because of its affordable, consistent pricing. There are no holiday rates, winter rates, or weekend rates, so you'll never have to pay an inflated price! This is a Jeep rental, not a Jeep tour, so you and your family are responsible for deciding where your adventure will take you. If you're unfamiliar with the area, you can ask a park ranger at the Visitor Center where you should drive, or check the map of good Jeep routes on our website. A self-guided Jeep tour of the Smoky Mountains will make this a trip your family will never forget.
These are just a few of the family-friendly attractions that the Gatlinburg trolley can take you to! There are museums, restaurants, bars, shops, and more along the seven trolley routes so you should have no shortage of things to do! There are more than 100 trolley stops throughout Gatlinburg and most passes only cost 2 dollars per day! Your family will have a blast at the attractions, and they'll love riding the trolley to get there. Check out our Freedom Fun Pass to see how you can save money on some of these attractions and many more!