September 01, 2020
Top 6 Unique Places to Eat in Sevierville TN You Can't Miss
Are you looking for restaurants you won't find anywhere else with delicious food? There are a ton of unique places to eat in Sevierville TN! This town may be slightly less popular than Gatlinburg or Pigeon Forge, but you'll find restaurants with food that can't be beat. Here are the top 6 unique places to eat in Sevierville TN you can't miss:
1. Thai Basil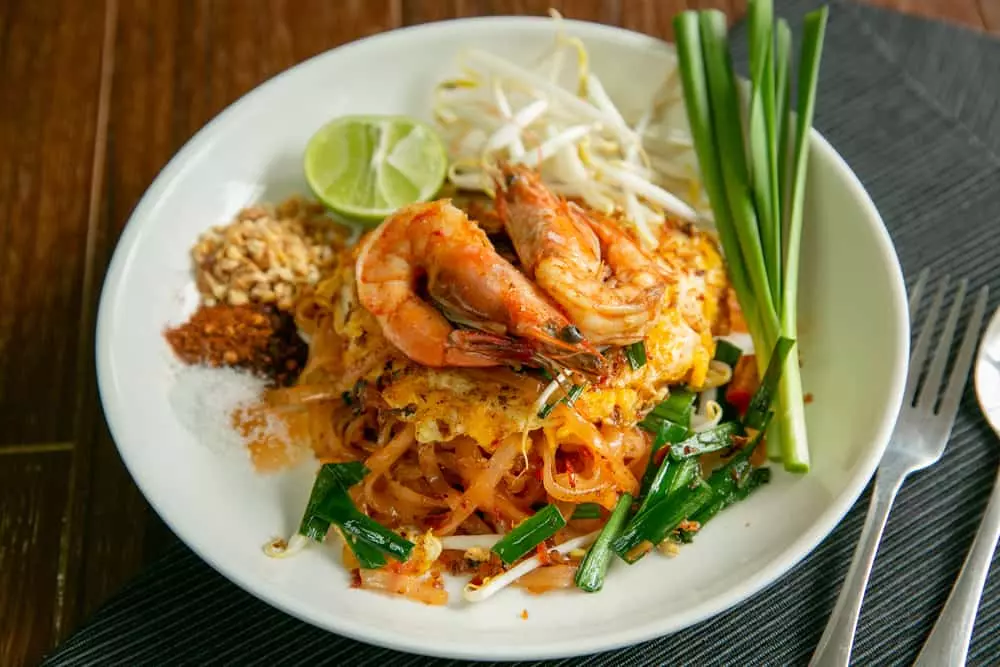 If you love Thai food, then you have to eat at Thai Basil. They have spring rolls or potstickers for appetizers. Then you can get lemongrass soup or their Thai basil salad. You can try their stir fry with your choice of shrimp, chicken, pork, tofu, or beef. They have all kinds of vegetables and sauces for your choice of stir fry. They have several Thai curry options, as well as noodle dishes, seafood entrees, and fried rice. You might have a hard time deciding what to try!
2. Healthy Balance Meals
Just because you go on vacation doesn't mean you have to eat unhealthy the entire time! Healthy Balance Meals is a local place to eat in Sevierville TN that serves healthful meals. You can get a burrito bowl with all your favorite toppings. There's a taco salad, grilled chicken salad, and a superfood salad. If you'd rather have a sandwich, try the chicken pesto or french dip. There's also wraps, such as buffalo chicken or the fajita wrap. You'll also find all kinds of burgers and paninis on the menu. You'll definitely feel energized after you eat at Healthy Balance Meals!
3. The Diner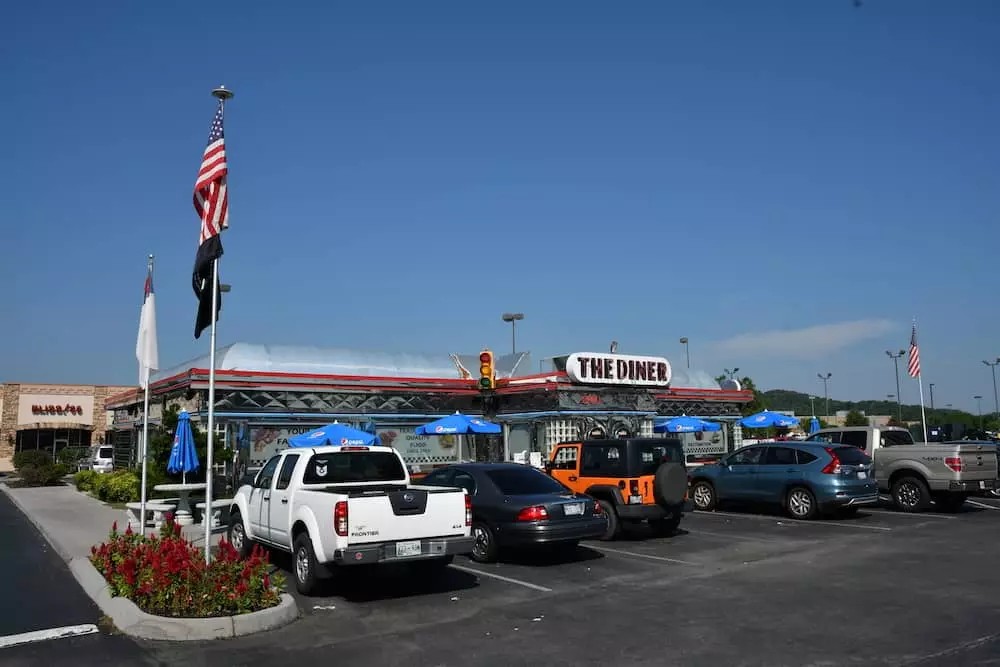 Step back in time when you eat at The Diner. This restaurant looks like you went back in time to the 1950s with classic stool and booth seating, as well as the rest of the decor. Plus, you can enjoy classic diner dishes! They have salads, burgers, and hot dogs. There are sandwiches, such as the New York Reuben, a tuna melt, and grilled ham and cheese. Other favorites include chicken pot pie, chopped steak, liver and onions, and fried catfish.
4. Graze Burgers
Another unique place to eat in Sevierville TN is Graze Burgers . This restaurant is in downtown Sevierville. They use locally sourced ingredients, and their beef is grass fed. You'll find a classic cheeseburger topped with their signature sauce or unique burgers such as the Pistol Pete, which has bean and corn salsa, con queso, and buffalo sauce. There's a lamb burger topped with tzatziki and olive tapenade. You'll also find a bison burger, turkey burger, and veggie burger. Graze also serves salads and hot dogs.
5. Applewood Farmhouse Restaurant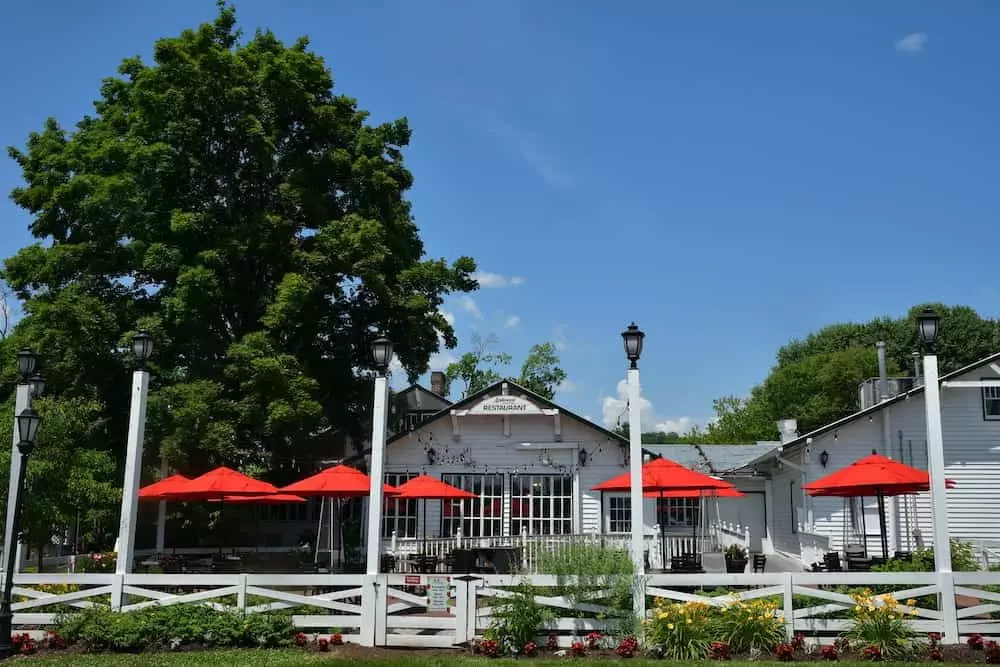 If you're in the mood for true southern food, you should eat at the Applewood Farmhouse Restaurant. This place is unique because their signature apple fritters, apple julep, apple muffins, and apple butter are all made from apples grown in the orchard in the back. You'll also find grilled chicken marinated in the apple julep. Other entrees include fried chicken, meatloaf, and grilled pork chops. Applewood Farmhouse Restaurant also serves breakfast.
6. Quaker Steak and Lube
Want to eat at a restaurant with a unique theme? Quaker Steak and Lube definitely has a unique theme! The place is decorated like an auto shop, with car parts and other decor lining the place. Burgers, hot wings, and beer are this restaurant's specialty. The Lubeburger has hot sauce, sauteed mushrooms, and bleu cheese sauce served on the side. Their wings come sauced or with a dry rub. Some of the flavors include parmesan pepper, garlic, and dusted mango habanero. Quaker Steak also has steak, chicken, salads, and seafood.
You won't want to miss out on any of these unique places to eat in Sevierville TN. Since you have an idea of where you want to eat, you just have to decide where you want to have fun! Look at our Freedom Fun Pass to see how you can save money on local attractions when you book one of our cabins!