February 02, 2023
Top 4 Reasons to Eat at the Applewood Farmhouse Restaurant
Have you ever eaten at the Applewood Farmhouse Restaurant in Sevierville, Tennessee? If you haven't, you have to go the next time you stay with us! You'll love the delicious southern food and the signature apple dishes you can try. Plus, there's plenty of fun things to do in the same area! Look at these top 4 reasons why you should eat at the Applewood Farmhouse Restaurant:
1. Serve Meals All Day
Want to eat out for all three meals? Applewood Farmhouse Restaurant serves breakfast, lunch, and dinner! No matter which meal you're going out for, you can go to this restaurant for any of them. Breakfast is served from 8 am to 11 am. Lunch is served from 11 am to 3 pm, and dinner is served from 3 pm to 9 pm. Applewood Farmhouse Restaurant is also open every day of the week.
2. Eat Delicious Southern Food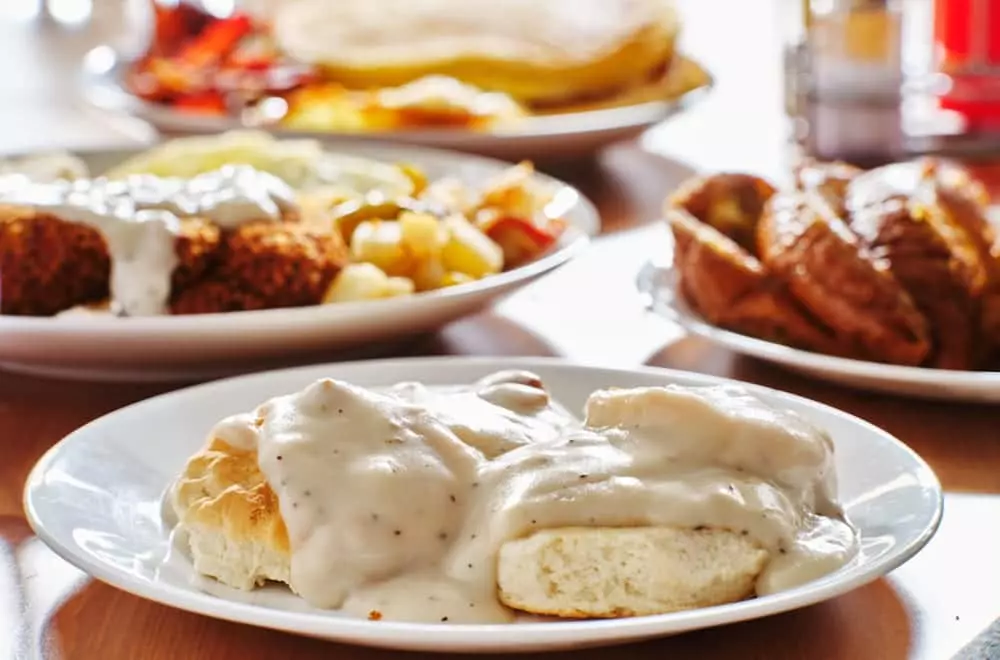 At any time of the day, you will be able to eat southern food at the Applewood Farmhouse Restaurant. For breakfast, you can get eggs cooked to order, apple cider smoked bacon, sausage, and ham for protein. With a Farmhouse Special breakfast, you also get home fried potatoes, grits, sausage gravy and a biscuit, and fried apples. For the Hearty Specials, you can get belgian waffles or pancakes. If you want something a little different, you can get biscuits and gravy, country quiche with fruit, or a country boy breakfast skillet.
Lunch at Applewood Farmhouse Restaurant has all your classic southern favorites, from meatloaf to pot pie. You can also get fried chicken, country fried steak, and chicken livers. Oldtime Farmhouse Specials for lunch come with vegetable soup or broccoli cheddar soup, mashed potatoes, and a choice of side. Salads and quiches are part of the lunch specials.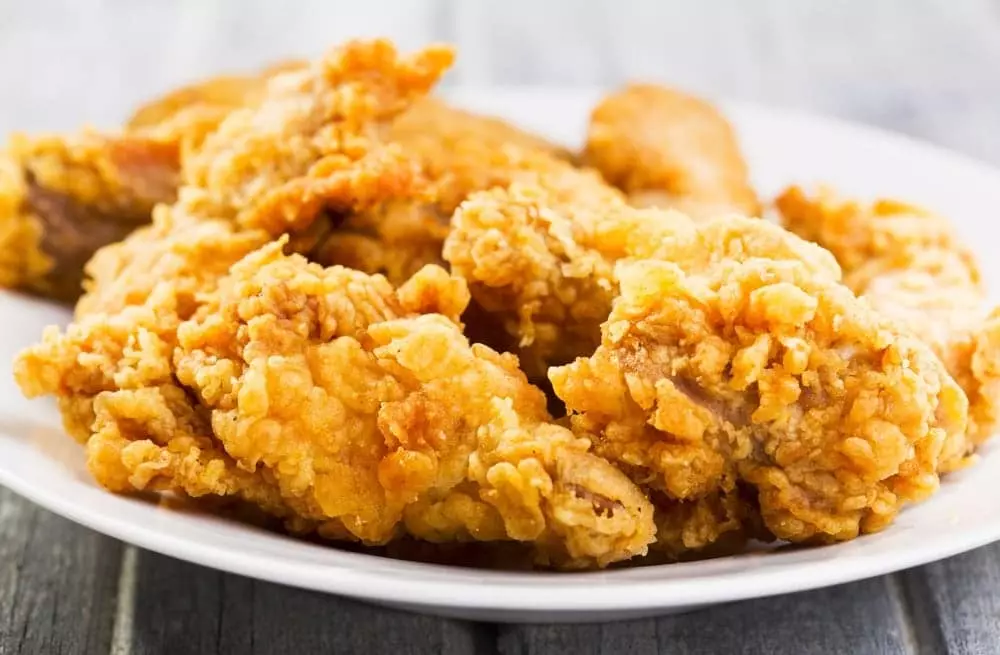 Dinner has many of the same choices as lunch, such as fried chicken and meatloaf. There are some choices you can get at dinner you can't at lunch, such as the cornish game hen. With whatever entree you choose, you'll get a wedge salad or coleslaw, mashed potatoes, a choice of soup, another side, and dessert. Some of the desserts you can get include apple spice cake, cola cake, and peanut butter chocolate chip pie.
3. Try Apple Specialties
Since there's an orchard right next the Applewood Farmhouse Restaurant, it's safe to assume apple dishes are their specialty! When you eat here, you can try apple cinnamon muffins at breakfast, and with every meal, you can try apple fritters, apple butter, and apple julep. For dessert, you can get apple cobbler or apple spice cake.
4. Other Places Around Applewood Farmhouse Restaurant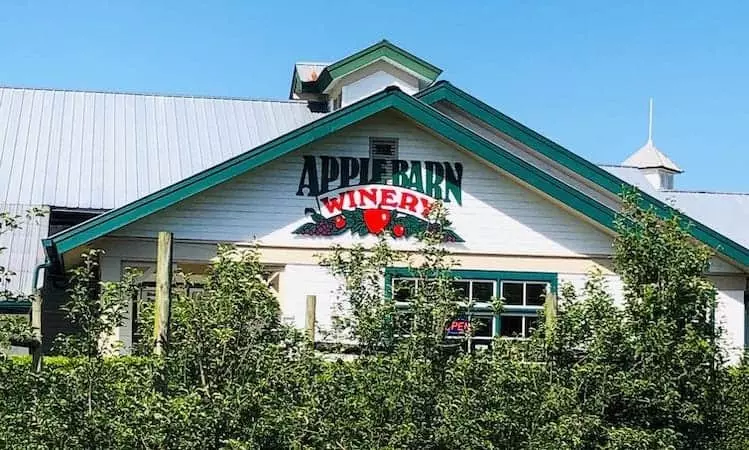 The Applewood Farmhouse Restaurant is part of the Apple Barn Village, where there are all kinds of cool places you'll want to check out! There's another restaurant in this area with similar food called the Applewood Farmhouse Grille. The popularity of the restaurant became so popular, they need to open another one!
Do you love wine? You can taste wine and see how it is made at the Apple Barn Winery . They have all kinds of wine, from very dry to super sweet. They even serve seasonal wines you should get while you're here!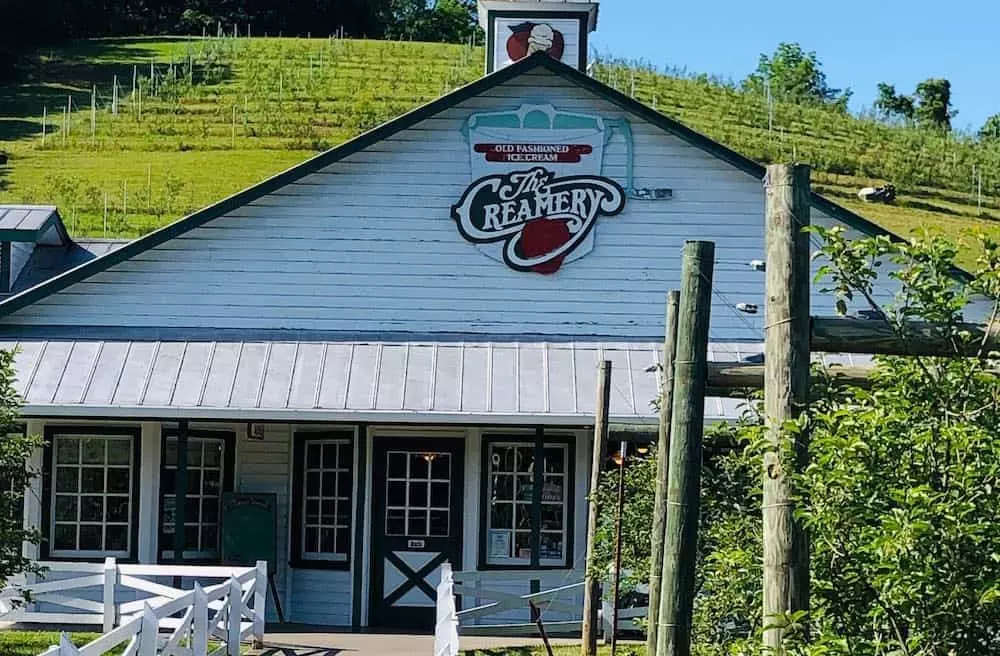 Grab some ice cream from the Apple Valley Creamery ! They have all kinds of unique flavors, and your favorite classics. Not only will you find ice cream, they sell all kinds of pastries and baked goods. Each month, there is a baked good of the month with a unique flavor you should try.
Want to see the original barn from the homestead? Visit the Apple Barn and Cider Mill . This area is like an old country store, full of home decor and all kinds of gifts you'll want to bring home. Since the orchard is a huge part of the Apple Barn Village, they eventually opened an apple cider mill where you can taste the apple cider made on site, no matter the time of year!
There are plenty of reasons you should eat at the Applewood Farmhouse Restaurant! Once you eat a great meal here, you might be wondering what you're going to do next. When you book a cabin with us, you'll receive free tickets and discounts. Check out our Freedom Fun Pass to see what kind of deals you'll be getting!