August 22, 2023
Start Your Morning at the Best Coffee Shops in Sevierville, TN
There are so many great things to do in Sevierville and the surrounding Smoky Mountains area. If you want to hit all those attractions, shops, and restaurants on your itinerary, you'll probably need to fuel up with some caffeine. The best way to get energy during your Smoky Mountain vacation is to visit a local coffee shop. Check out one or more of these coffee shops in Sevierville, TN, to start your morning and re-energize throughout your vacation.
1. Honeybee Coffee Co.
If you're looking for a coffee shop in Sevierville, TN, that serves locally roasted and brewed coffee, check out Honeybee Coffee Co. Honeybee Coffee Co. got its start in nearby Knoxville and now has a location in Sevierville, too. This coffee shop sources its beans from small lot farms and roasts them to perfection. You'll enjoy sipping on a handcrafted coffee drink made from high-quality, freshly ground coffee beans. You can get all sorts of coffee drinks at Honeybee Coffee Co., including seasonal batch brew drip, house made cold brew, nitro cold brew, espresso, and espresso drinks like a macchiato, latte, cappuccino, or cortado. Your beverage can be hot or iced, and you can add an assortment of flavor syrups.
2. The Tennessee Grind Coffee & Tea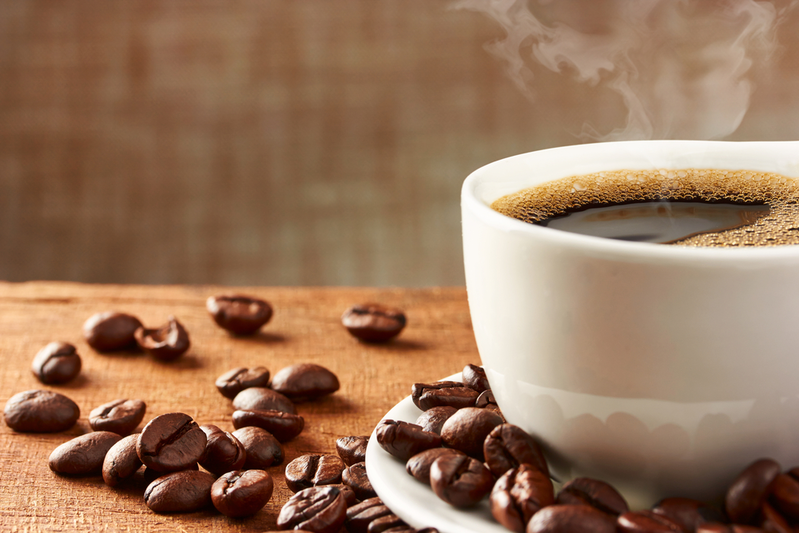 One of the best coffee shops in Sevierville, TN, is The Tennessee Grind Coffee & Tea. This is a local, family-owned coffee shop that prides itself on serving some of the best blends and specialty coffees around. Their high-quality coffee can be enjoyed hot or cold and is available in a variety of beverage options. If you are looking for a hot drink to start your morning, you can order a fresh brew, americano, ristretto, latte, cappuccino, cortado, or macchiato. If you'd prefer something iced to cool off, you'll enjoy a frappe, iced latte, iced macchiato, iced coffee, cold brew, or iced americano. For a lighter caffeinated drink, you should try one of their many blends of tea. Their tea options range from hot teas like Jasmine Green and Aged Earl Grey to iced options like chai tea and unsweet tea.
3. Smoky Mountain Espresso
One of the locals' favorite coffee shops in Sevierville, TN, is Smoky Mountain Espresso. This coffee shop is located on Veterans Boulevard just a few minutes away from Dollywood. If you're heading to the theme park, stop by Smoky Mountain Espresso first to fuel up for a long day of fun. This locally-owned Sevierville coffee shop has a lot to offer. You can order an assortment of hot drinks that include batch brewed coffee, lattes, cappuccinos, mochas, macchiatos, americanos, and espresso. Most of these coffee drinks can also be ordered iced. There are even frozen drinks on the menu for those warmer days, such as the Smoky Mountain Mocha Freeze, which has both caramel and chocolate flavors for a sweet caffeinated treat.
4. Black Rifle Coffee Company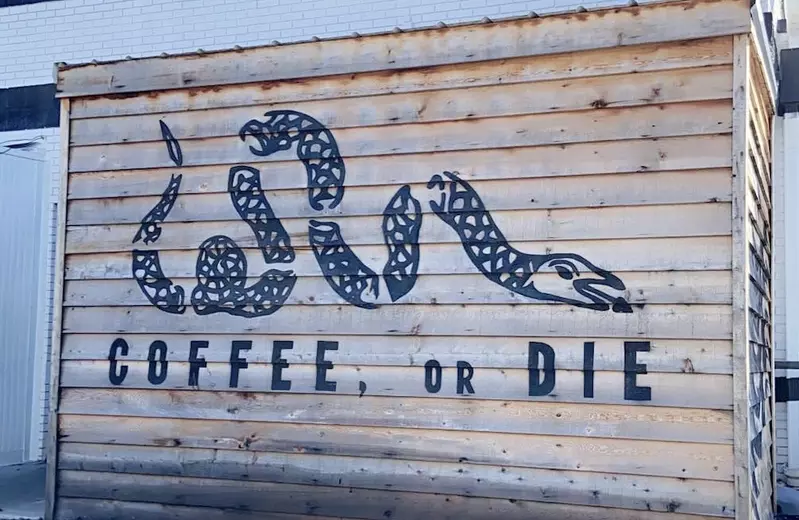 Black Rifle Coffee Company is one of the most-visited coffee shops in Sevierville, TN. This coffee shop serves premium coffee that you can order either through the drive-thru or inside the shop. If you go inside, you'll be immersed in military theming everywhere you look, from the decor to the merchandise available for purchase. Even the names of their coffee blends and drinks are military themed. You can purchase a variety of roasts in their retail shop to bring home, or you can order a handcrafted beverage to fuel up for a day of adventure. Their menu includes traditional coffee drinks like lattes, mochas, cappuccinos, americanos, batch brew, cold brew, and iced coffee. You will also find a number of seasonal and specialty beverages, such as the Espresso Mule, Jet Fuel, and Smokey Joe Latte.
5. The Heavenly Roast
If you are looking for a relaxed coffee experience, you should visit The Heavenly Roast. This coffee shop in Sevierville, TN, is located away from the crowds on Wears Valley Road. Their building looks like a log cabin both inside and out, giving this coffee shop a cozy, welcoming feel. If you are headed to the Great Smoky Mountains National Park via Wears Valley, this is a great place to stop and fuel up before your drive. The Heavenly Roast has a lot of drink options with something for everyone. They are known for their delicious frappuccinos that come in all sorts of unique flavors, such as blackberry mocha, orange cream, buckcherry, chocolate peanut butter, chocolate mint, and more. You can also get a variety of hot and iced coffee drinks and traditional espresso beverages like lattes and macchiatos.
Explore Fun Things to Do in Sevierville, TN
Now that you know about some of the best coffee shops in Sevierville, it's time to explore all the fun things to do in the area. If you're looking for exciting attractions your whole family can enjoy, check out these kid-friendly attractions in Sevierville, TN!