July 14, 2020
Top 6 Outdoor Attractions in Sevierville TN You Should Try
If you're visiting Sevierville, you may be wondering what you should do, especially if you want to be outside. There are several outdoor attractions in Sevierville TN you should experience, from ziplining to mini golf. You'll find fun things to do whether it's just you and your significant other or your whole family. Here are the top 6 outdoor attractions in Sevierville TN you should try:
1. Bluff Mountain Adventures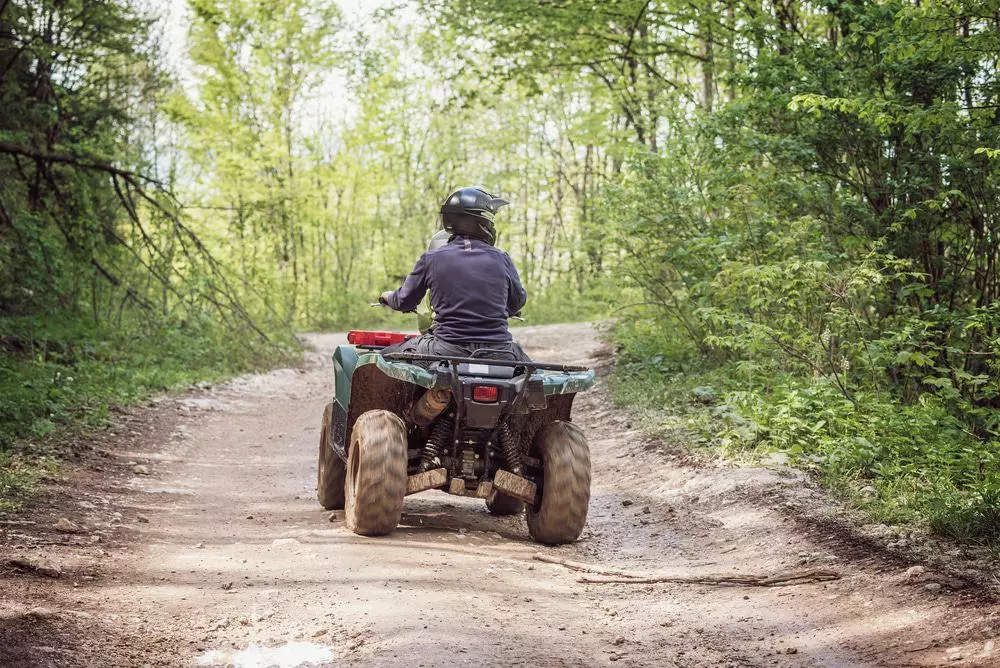 Have you always wanted to ride around on ATVs in the woods? At Bluff Mountain Adventures, you get to drive or ride on ATVs through the Smokies. You get to pick a certain time slot and ride for about 1 hours and 15 minutes through the woods along trails, over creeks, and then you'll see a beautiful view of the Smokies. You can drive your own ATV or you can rent a different vehicle that holds 3 or 4 people if you want to all ride together. Children must be at least 57 inches tall to ride. You also get to choose from 4 different trails to ride on, and they all accommodate beginners and experienced riders. This is a great outdoor activity for your family!
2. Wahoo Ziplines
Want to do something thrilling? One outdoor attraction in Sevierville TN you should try is Wahoo Ziplines . You will have experienced guides along every part of the tour, helping you go from platform to platform and have fun. They have 6 unique platforms, and each zipline ranges from 40 to 250 feet above the forest floor. You get to enjoy beautiful views of the forest and have fun with whomever you go ziplining with! Kids need to be at least 5 years old to participate, and you should wear comfortable clothing and closed toe shoes.
3. Outdoor Gravity Park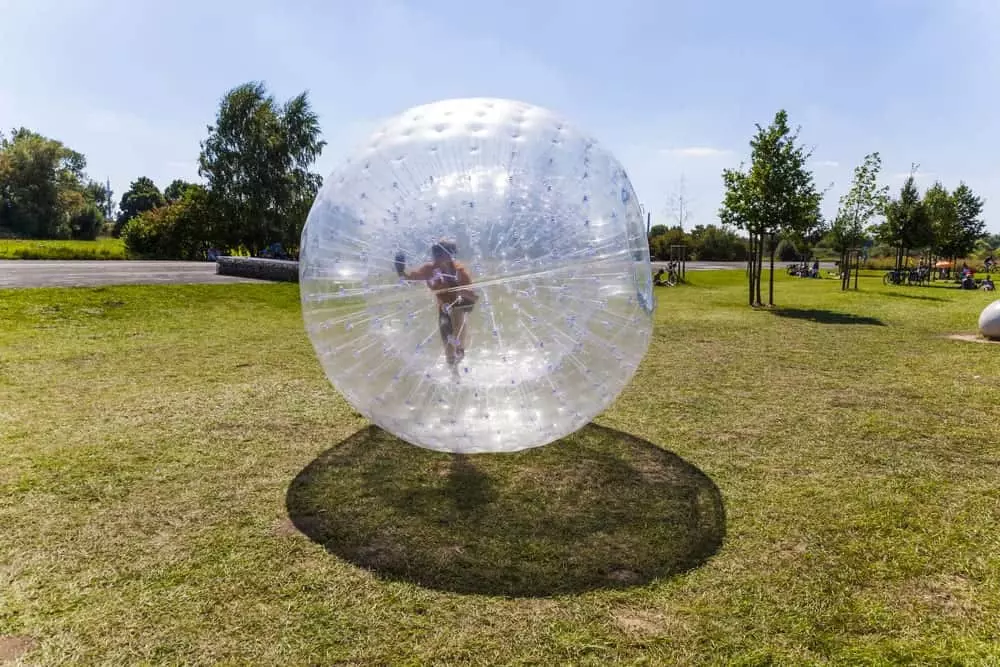 Do something unique by going zorbing at Outdoor Gravity Park while you're in town. Zorbing is rolling down a hill in a large clear ball made of plastic. You can ride by yourself or with up to 3 people. You just hope into the 11-foot tall ball and choose which track you want to roll down. Zorbing is also a great way to cool off, because 10 gallons of water is added to the inside of the zorb ball. This unique activity is definitely something fun you should try!
4. Nascar Speedpark
Another great outdoor attraction in Sevierville TN is Nascar Speedpark . There are several race tracks you can go on and see who is the fastest out of your group. The Baby Bristol track is perfect for small children, and they must be at least 36 inches tall to drive their kart. The Family 500 track is an hourglass shaped track that's great for everyone in the family. You can drive your kids around or ride in a single kart. For guests who are 16 years old and up, you should try the Smoky Mountain Speedway, which is a track with 3/8 scale go karts. Not only does Nascar Speedpark have go karts, you can also ride kiddie rides, bumper boats, or play mini golf.
5. Smoky Mountain Deer Farm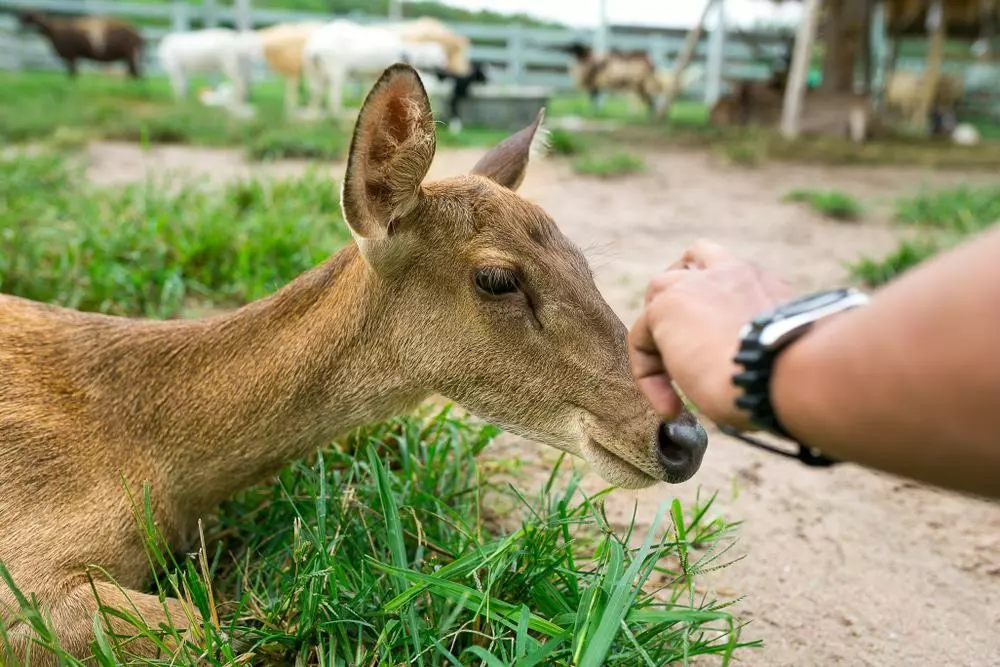 If you love animals, you should visit the Smoky Mountain Deer Farm. You get to interact with all kinds of exotic animals, such as zebras, emus, camels, and more. Purchase some food and watch as the animals flock to you for a treat! This is a great attraction for people of all ages. Not only do you get to see and pet animals, you can also take your kids for a pony ride or older kids to adults for a horseback ride through the beautiful mountain trails.
6. Ripley's Old MacDonald Mini Golf
A great outdoor attraction in Sevierville TN is to go play a round or two of mini golf. A great family course is Ripley's Old MacDonald mini golf . There are three courses to choose from: cow, chicken, and pig. They range from easy to medium to hard, and there are several different designs for each hole. The entire course is themed around a farm yard, so you'll see cows, chickens, pigs, rabbits, sheep, and more. The animals interact with you while you play, and if you get a hole in one at the end, you'll win a free game!
Your whole family will have a blast doing any of these outdoor attractions in Sevierville TN. From hanging out with animals to doing something that gets your adrenaline going, there's something for every person to enjoy. Want to know what else you should try when you stay with us? Look through our Freedom Fun Pass to see what kind of deals you can get on local attractions when you book one of our cabins!