May 17, 2019
6 Reasons Why You Should Eat at the Pottery House Cafe and Grill in Pigeon Forge
Are you trying to find a new place to eat while you're in Pigeon Forge? Head to the Pottery House Cafe and Grille in the Old Mill Square. This quaint cafe has a southern mountain feel with a large rock fireplace and stone floor. Here are 6 reasons why you should eat at the Old Mill Pottery House Cafe and Grille:
1. Brunch on the Weekends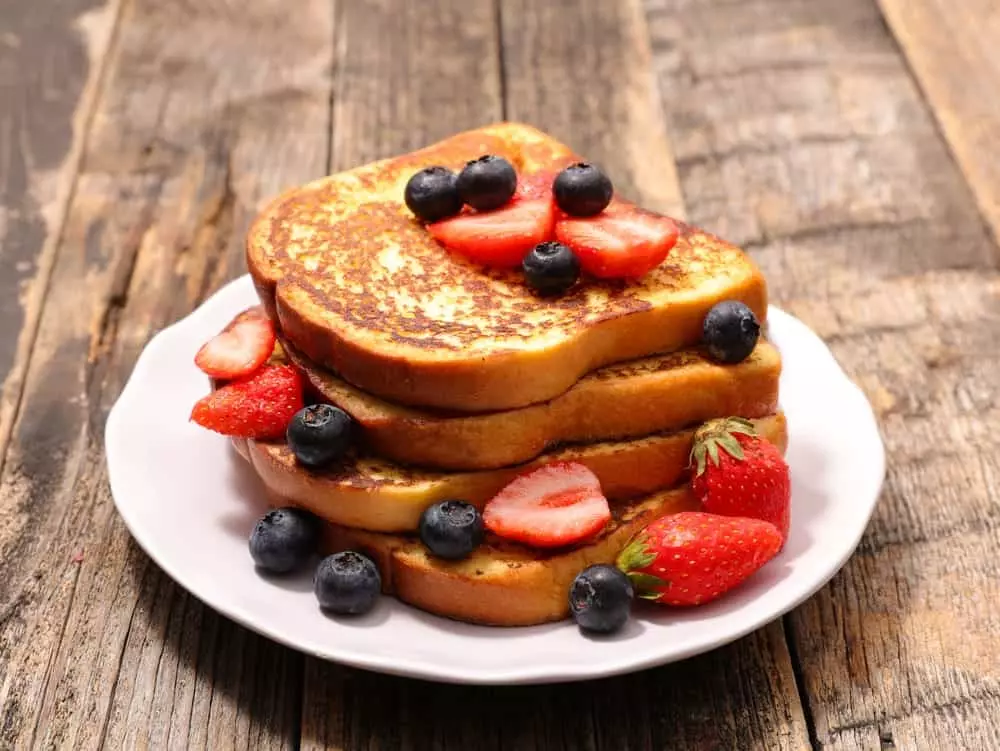 If you love brunch, then you'll definitely want to go to the Pottery House Cafe on the weekend. Brunch is served from 10 am to 2 pm on Saturdays and Sundays. You'll find classics like eggs benedict, omelets, and french toast. They even serve mimosas and bellinis for a full brunch experience. Head over for brunch this upcoming weekend!
2. Freshly Baked Bread Daily
Unlike many restaurants in Pigeon Forge, the Pottery House Cafe bakes their bread from scratch every day. You'll be able to smell them as soon as you walk in the front or back doors. While you're eating a meal, ask for a few slices of the cinnamon raisin or sourdough bread. You might even order a sandwich that comes on the green olive or onion rye bread. If you order soup, you can ask for the soup to be served in a freshly baked sourdough bread bowl. And if you want to take a loaf home with you, check out the honey wheat, cranberry walnut, or multigrain bread!
3. Homemade Desserts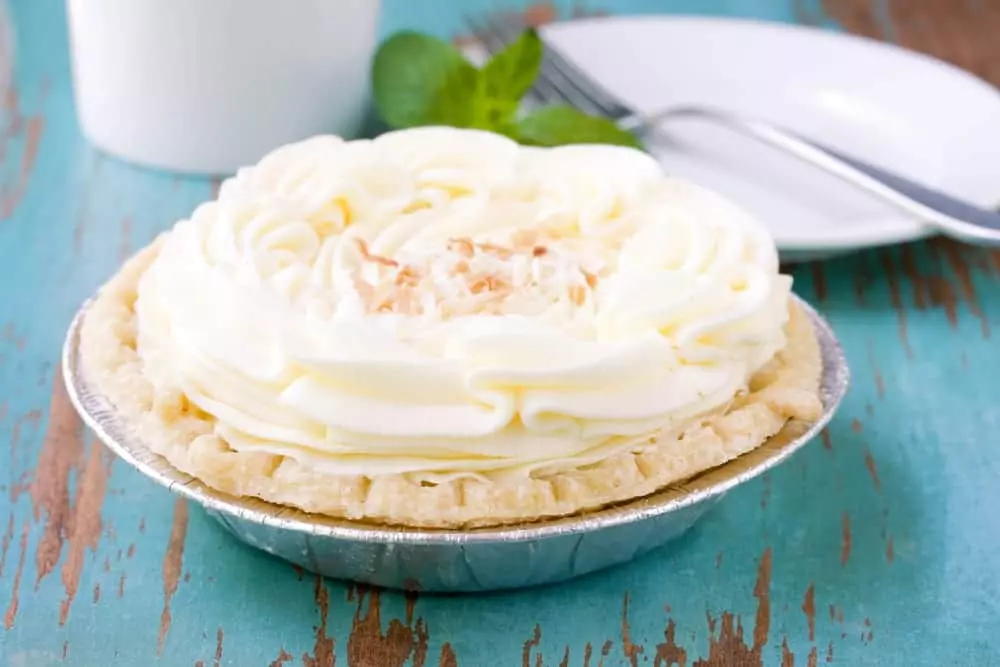 You'll definitely want to save room for dessert when you visit the Pottery House Cafe. If you walk in the front door, you'll walk past all the desserts offered. Feel decadent by ordering the chocolate cake or carrot cake. For more of a southern feel, grab a slice of the chocolate pecan pie. If you like fruity desserts, get the key lime pie or lemonade pie. They also have peanut butter pie and coconut cream pie. You wouldn't want to miss out on this opportunity for something sweet!
4. Sit on the Back Patio
Love eating outside? Then ask to be seated on the back patio on a spring, summer or fall day! The umbrellas covering the tables have a handmade planter with flowers in them. The rock floor provides a mountain feel, along with the water feature with a bubbling creek and koi fish. You might even spot a duck swimming in the pond while you're outside! You and your family will love being outside on this beautiful deck.
5. Eat off Handmade Pottery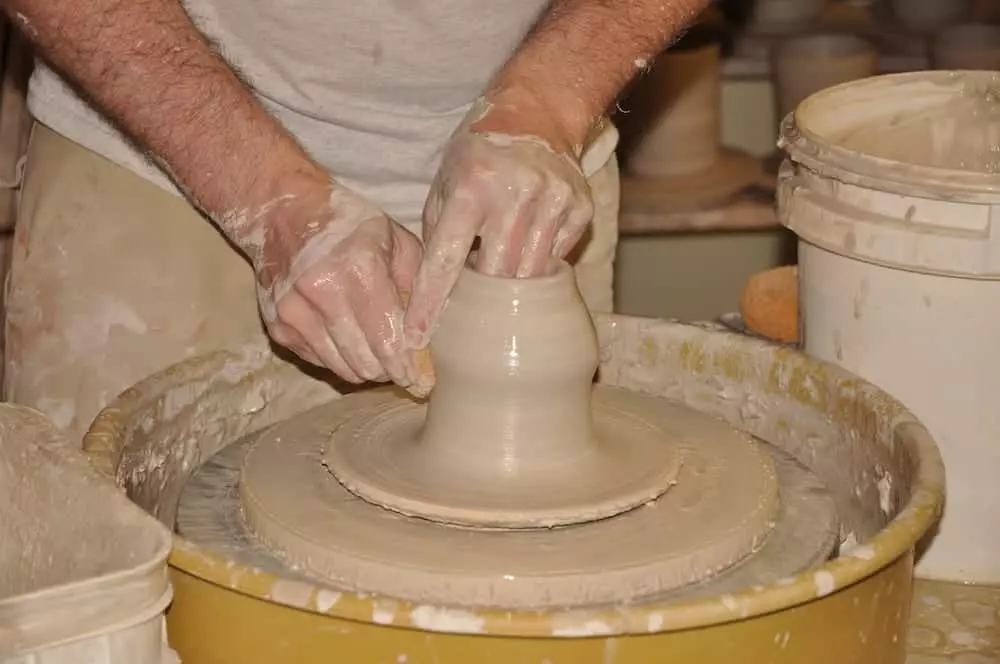 When you eat at the Pottery House Cafe, you'll notice the dinnerware is different than most restaurants. Each bowl, plate, and dish is made in the pottery store next door. The sinks in the bathrooms are also handmade, as well as the salt and pepper shakers. You'll see all kinds of colors, from greens to blues to browns. If you love the plate your food comes on, you can actually purchase it at Pigeon River Pottery.
6. Delicious Food
We can't talk about a restaurant without talking about the main part: the food! Pottery House Cafe has delicious lunch and dinner meals, you won't know which one to pick first!
If you want something light for lunch, grab a cup of soup in a sourdough bread bowl. You'll love the tomato basil or french onion soup. You also can't go wrong with a baby spinach salad with strawberries and blue cheese crumbles served with a raspberry vinaigrette or the house salad with homemade croutons.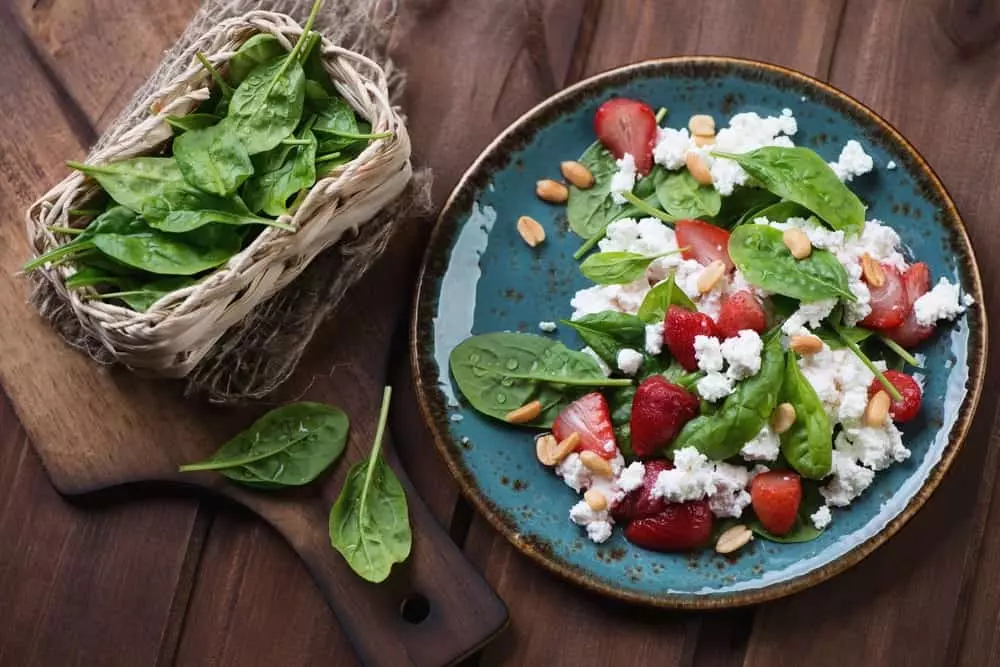 There's plenty of sandwiches to choose from, served on the various breads they bake. Get a grilled garden panini, full of veggies and cheese. You'll love the crunch of the fried green tomato BLT. Many people can't pass up the pimento cheese sandwich, especially when it's on the green olive bread. You'll also find burgers from plain to fully loaded with toppings.
For a heartier meal, grab the praline pork chops or grilled ribeye. Try the southern-fried buttermilk chicken, or chicken florentine for something lighter. The spicy grilled catfish is delicious, and everyone loves the shrimp and grits. You have so many choices, you'll just have to keep coming back to try them all!
As you can see, there's plenty of reasons why you should eat at the Old Mill Pottery House Cafe and Grille in Pigeon Forge. We think it'll soon become your favorite place to grab a bite while you're in town! After you eat a big meal, take advantage of our Freedom Fun Pass you receive when you stay with us, and find something fun for the whole family to do!