August 15, 2022
Pizza Perfect: Top 9 Places to Get Pizza in Pigeon Forge
Jam-packed vacation itinerary wear you out? Not sure what to do for dinner? Nothing hits the spot — in all situations — quite like a piping-hot slice of pizza! So, gather everyone around for a family night and start negotiating those toppings! Here are 9 places to get pizza in Pigeon Forge:
1. Mellow Mushroom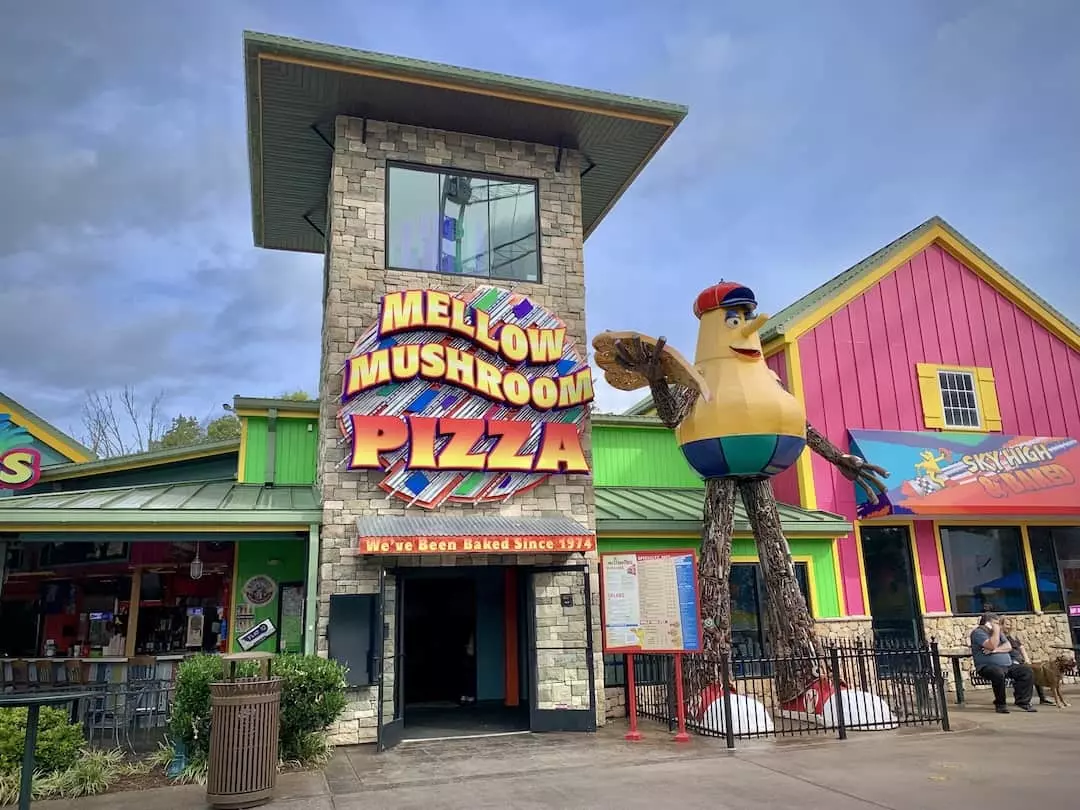 Not your typical chain restaurant, Mellow Mushroom has been serving the Smoky Mountain region with high-quality pizza for years! A favorite among locals, Mellow Mushroom sources fresh, bold ingredients and piles them over top of homemade pie crusts! Select from a handful of stoned-baked pizza creations or build your own at either of the two Pigeon Forge locations (Pigeon Forge Parkway and at The Island).
2. Big Daddy's Pizzeria
Come for the great restaurant name, stay for the 550-degree, wood-fired flame brick oven that brings every Big Daddy's pizza to life! The Big Daddy's experience begins with handcrafted, homemade dough pulled by the restaurant's own "pizzeoli." On goes a special homemade sauce and fresh ingredients to create a pizza with a crispy crust that honors Big Daddy's Neopolitan roots.
3. Pizza at the Cove
A family-owned restaurant, Pizza at the Cove is the recipient of a Tripadvisor Travelers' Choice award! Pizza at the Cove provides awesome customer service with a great selection at its two Pigeon Forge locations (Dollywood Lane and Pigeon Forge Parkway). Don't forget to check out the wings, which feature several different intriguing sauce options, such as Mango Habanero, Nashville Hot, Bourbon or Sriracha.
You want it, J. Del's has got it! From salads, to pizzas, to hot and cold subs, to calzones, to pasta, and of course tasty desserts, J. Del's has it all! One of the top spots for pizza in Pigeon Forge, J. Del's attracts customers from all over with its New York style pie. Don't forget to try the garlic knots or finish things off with a cannoli! You won't regret it!
5. Smoky Mountain Brewery & Restaurant
Ahhh, is there any better combination than pizza and brews? Smoky Mountain Brewery & Restaurant knows both those things! Located in Lumberjack Square, you'll find a state-of-the-art microbrewery that also pumps out delicious pizza! Try one of Smoky Mountain Brewery's six flagship beers or a seasonal option while you chow down on some savory pie! Don't forget to attend one of the brewery's events (karaoke, Singo, trivia, live music) for even more fun!
6. Country Roads Axe Co.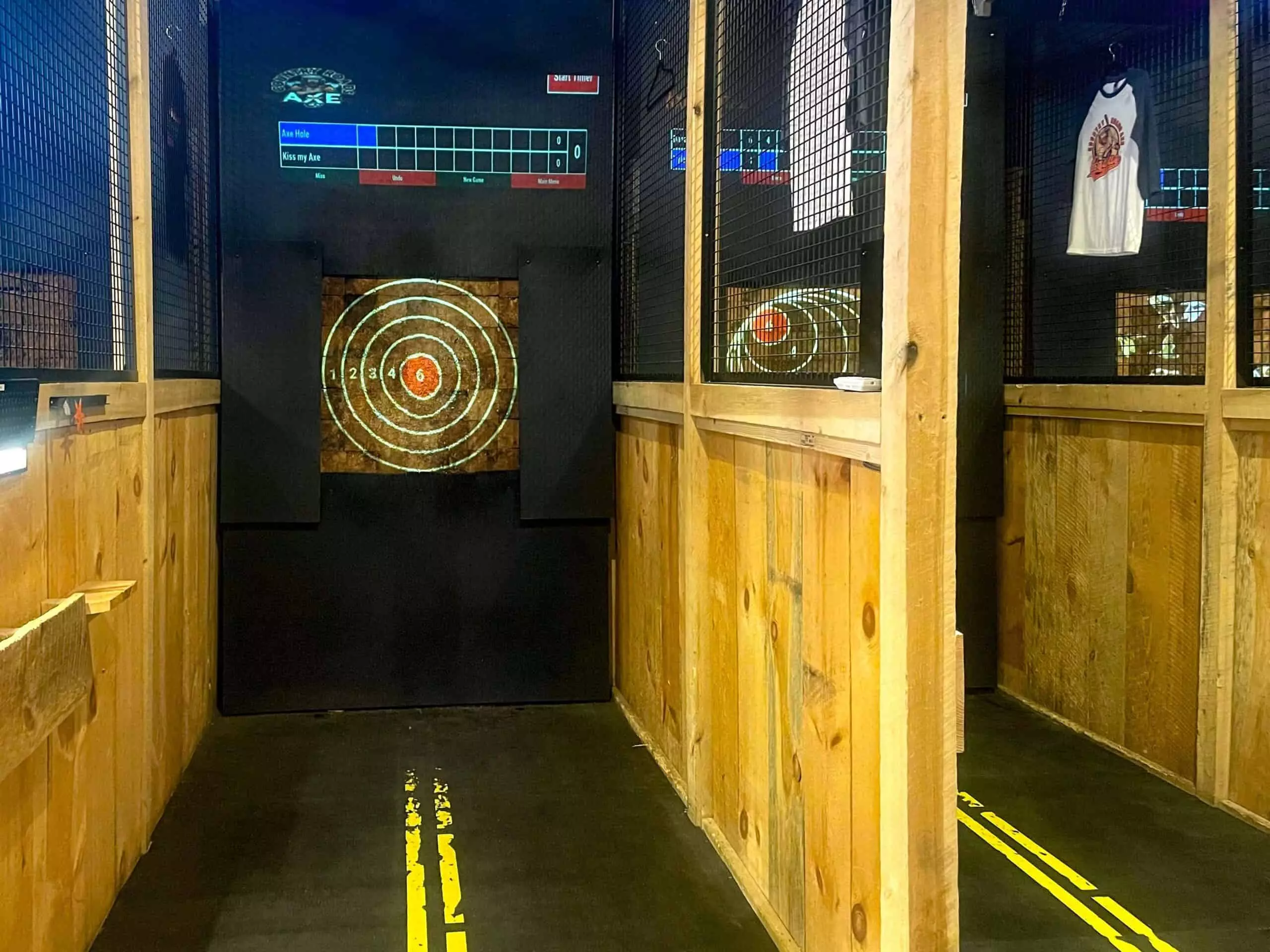 How do you make pizza even better? Throw axes into the equation (quite literally)! Country Roads Axe Co. has both the pie and entertainment covered for the night! The axe-throwing facility features digitally projected targets which allow patrons to play different games. Country Roads Axe Co.'s "Black Diamond Pies" are inspired by New Haven style "apizza," featuring a thin stretch for a crispy yet chewy crust. Pies are tossed in a coal-fired oven that reaches nearly 700 degrees to create the best product!
7. Axe House Tavern
Another ultimate adventure meets pizza option! Axe House Tavern is set up for you and your group to spend the night tossing axes at targets. Axe House Tavern serves up pizza from nearby Pizza at the Cove! The home of the WATL (World Axe Throwing League), Axe House Tavern hosts professional axe-throwing league matches. Make sure to try out a signature pie, such as 'The Mountain Man," a pizza featuring brisket, BBQ sauce, pepperoni, bacon and hamburger!
8. Geno's Pizza
Family owned and operated since 1984, Geno's Pizza has become a staple in the community. Using fresh ingredients and dough made daily, Geno's produces mouth-watering pizza for both delivery and take-out! Try out a specialty pizza, build your own or try a fresh-made calzone or sub!
9. Johnny Carino's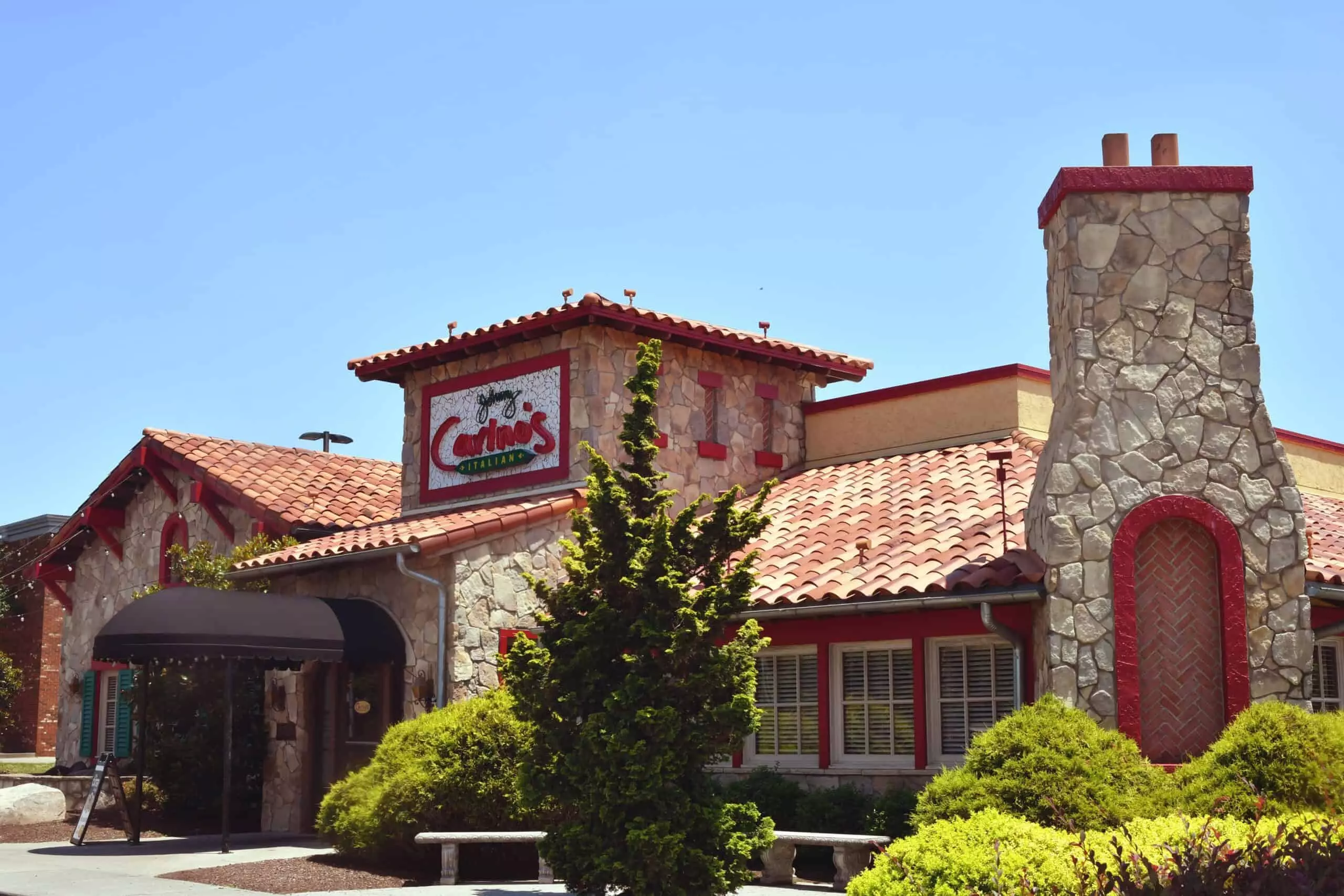 Johnny Carino's knows Italian food, which means Johnny Carino's knows pizza! For more than two decades, Johnny Carino's has served delectable Italian food, including delicious pizzas created with housemade dough and fired in the oven! You won't regret trying the Margherita pizza or Johnny's Favorite! Sign up for the email club to receive a free pepperoni pizza!
Now that you've filled up on pizza in Pigeon Forge, how about some dessert?! Pigeon Forge is home to several ice cream shops offering some of the very best sweet treats! Here are 5 can't-miss ice cream spots in Pigeon Forge!