August 24, 2017
5 of the Best Ice Cream Shops in Pigeon Forge That You Do Not Want to Miss
Ice cream is one of the best ways to take a minute to relax and catch your breath while on your vacation. And when it comes to ice cream shops, Pigeon Forge has no shortage of them!
1. Old Mill Creamery
The Old Mill Creamery offers visitors the opportunity to try homemade ice cream that is positively fantastic. They recently released their own line of ice cream flavors made with fresh ingredients from local farmers, their mill and the candy shop right next to the creamery. They also have a few flavors made with locally made whiskey too.
You can get your ice cream on a sugar cone, in a bowl, or even make a sundae with it if you want! A few of their new flavors include Banana Pudding, Oat Mill Cream Pie, and Whiskey Ribbon. This is a great place to stop by and get some ice cream when you are walking around Pigeon Forge.
2. Curl de la Creme — Ice Cream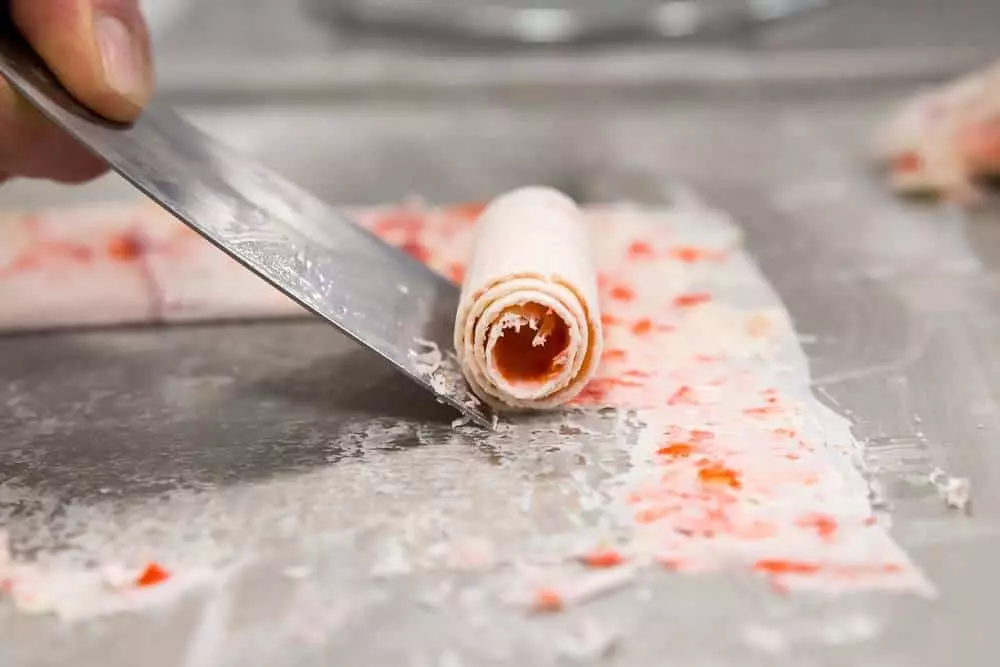 If you haven't ever experienced the awesomeness that is curled ice cream, then you are missing out. But not to worry, there's a brand new ice cream shop in Pigeon Forge that specializes in this unique twist on ice cream: Curl de la Creme .
You'll pick your mix-in ingredients at the register and then wait for your name to be called by one of their ice cream specialists. They will pour one of two flavored creams over your chosen ingredients — chocolate or vanilla — on a stone slab that is close to -15 degrees. This cold slab is what helps make your ice cream and allows the treat to be curled. The ingredients are mashed and mixed into your cream to create different flavors, like blackberry or mint chocolate, then made into a tasty curled treat. You can have up to 3 toppings added to your curled ice cream as well, so be sure to try something different every time you visit!
3. Mad Dog's Creamery
With two great locations, one in Pigeon Forge and one in Gatlinburg, you will have plenty of opportunities to grab some sweet treats when you visit the Smo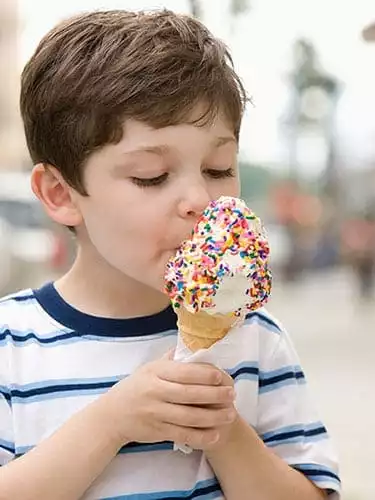 kies thanks to Mad Dog's Creamery . And you can get more than just a cool cone at this ice cream shop in Pigeon Forge.
Mad Dog's Creamery has different treats for you to enjoy beside ice cream, like doughnuts, funnel cakes and fudge. Also, sticking with their dog theme, you can get a few things for your four legged friend too! With ice cream treats for you and your pet, this ice cream shop in Pigeon Forge will be a must see for anyone traveling with their pet.
4. Three Bears General Store
Where can you get ice cream and do some souvenir shopping at the same time? Three Bears General Store will be the perfect spot for you to do just that! You can even see bears and even give them a treat of their own – that's how this shop got it's name after all!
With their own sweet shop, Three Bears General Store can offer visitors a one-stop-shop for everything they need to remember their Smoky Mountain Vacation. They offer different souvenirs and locally made jellies and jams here, along with homemade fudge. With a convenient location on the Parkway, it will be easy to find and a great place to stop at any time during your trip.
5. Island Creamery
Island Creamery is one of the best ice cream shops in Pigeon Forge that isn't a brand name or part of a franchise. You can make ice cream sandwiches here with chocolate chip cookies and your choice of ice cream filling. But it isn't just ice cream you can find at the Island Creamery.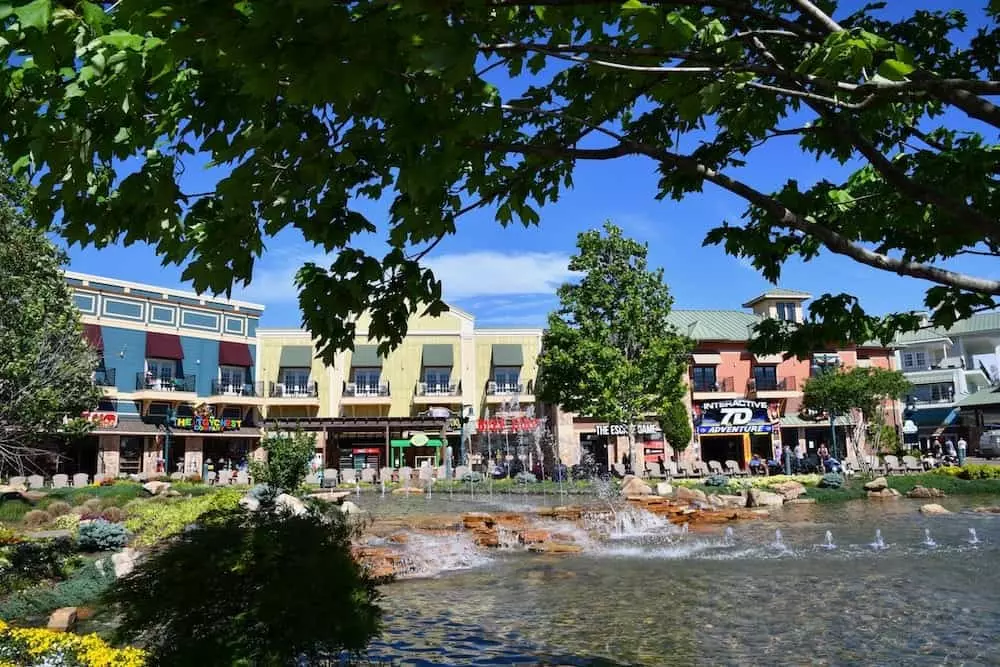 Aside from a huge selection of yummy flavors, you can also enjoy homemade baked goodies! So bring the entire family as there are plenty of options for everyone to enjoy a sweet treat. No need to leave anyone out when it comes to sweets!
6. Marble Slab Creamery
If you are looking for something familiar, then no worries. There are plenty of name brand ice cream shops in Pigeon Forge you can visit too. Marble Slab Creamery has an easy to find location on the Parkway right next to the Mellow Mushroom in town. So you could get some delicious pizza and enjoy dessert afterward right next door.
Marble Slab Creamery has a nice selection of flavors, and great choices in mix ins and toppings as well. So get sweet cream and mix in M&Ms or get chocolate with almonds. The choices are endless when it comes to ice cream at Marble Slab Creamery.
Where to Stay Near the Best Ice Cream in Town
If your mouth is watering from the great selection of ice cream shops in Pigeon Forge, you may be wondering where you can stay near all these sweet shops. Our cabins in Pigeon Forge are the best choice to stay near all these great ice cream shops. So check them out and start planning your ice cream tour of Pigeon Forge!