August 13, 2015
3 Ways Cabins Near Pigeon Forge Parkway Make Your Vacation Better
Each time you vacation in the Smoky Mountains it is always a trip you will never forget, but what if we told you that you can you make your vacation even better? You might think making your trip to the Smokies better is impossible, however, it isn't if you book one of our cabins near Pigeon Forge Parkway.
Our Pigeon Forge cabin rentals at Hearthside Cabin Rentals of the Smokies are some of the most luxurious rental properties available in the area. They are stocked full of amenities and fun things to do to keep you and your guests entertained throughout your entire trip, but that's not all they have to offer. Find out below how our cabins near the Parkway can put your vacation over the top.
1. They Save You Money and Time
Who doesn't like an awesome vacation that saves you money? At Hearthside Cabin Rentals we always have Pigeon Forge cabin specials for you to use, so you can save some money when booking right from the start. Not only will you save money with our specials, but the Parkway in Pigeon Forge is where all of the action happens, so you will also save money on gas and travel expenses.
Not to mention, we also have a Hearthside Cabin Rentals Freedom Fun Pass available where you will receive one free adult attraction ticket each paid night of your stay. The Freedom Fun Pass, offered with our cabin rentals only, can save you hundreds of dollars if you take advantage of them.
When you compare our cabins near Pigeon Forge Parkway to other rental options, such as a hotel, you will see they provide you with a lot more space. In fact, your cabin is so spacious it will make you feel like you just walked into the front door of your cozy new home. When traveling with family or friends it can be hard to keep everyone comfortable and accommodated in a small room, which is why all of the space in your cabin will make your vacation in Pigeon Forge even better. They come with separate bedrooms and bathrooms as well as a full kitchen and living area.
3. You Are Convenient to Everything
One of the obvious reasons our cabins near the Parkway in Pigeon Forge will make your vacation better is that you are located extremely close to everything you could possibly want to do during your stay. The Parkway is where all of the Pigeon Forge action takes place, and it is also where the best opportunities for attractions, dining and shopping are located. With one of our cabins you can have all of the space and comfort, plus the location, which you won't find anywhere else.
Recommended Cabin Near Pigeon Forge Parkway
Whispering Pines
Located just a short minute drive from the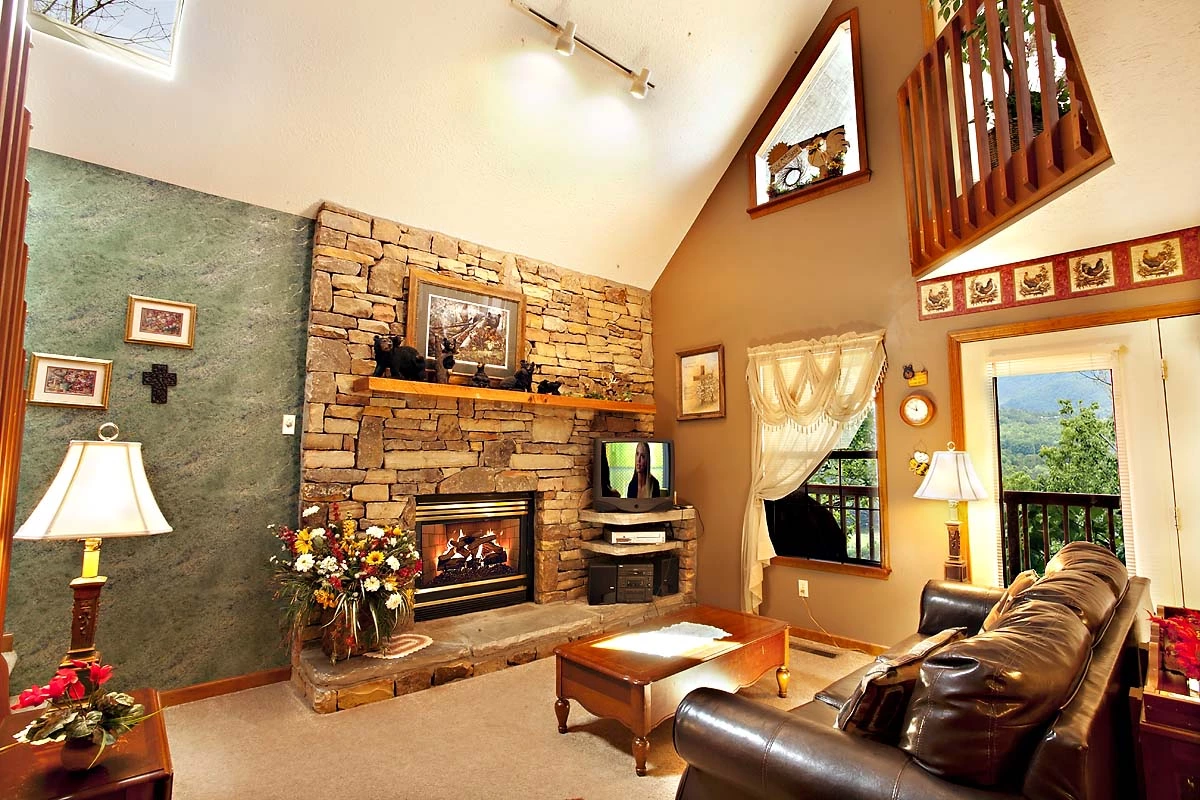 Parkway, Whispering Pines is a 3 bedroom, 3 bathroom cabin with accommodations for up to 10 people. This gorgeous cabin has three separate levels for privacy as well as a large private wrap around deck. It features swimming pool access when it is in season, and also a pool table, indoor Jacuzzi, hot tub, internet access and a lovely porch swing. It is perfect for a large family or group getaway. It is pet friendly, and definitely a rental you will love.
What are you waiting for? Book one of our cabins near Pigeon Forge Parkway to save time and money on your vacation.