September 18, 2019
Top 6 Things You'll Love About Our Pigeon Forge Cabins on the River
Cabins are the perfect places to stay when you vacation in East Tennessee. You will be able to immerse yourself in nature by being close to the national park while enjoying all the fun things you can do around town! Plus, our cabins are full of the best amenities you can find, so even if you do not leave your cabin, you will have a blast! Many people like staying in a cabin near water because it's relaxing and beautiful. Here are the top 6 things you'll love about our Pigeon Forge cabins on the river:
1. Get a River View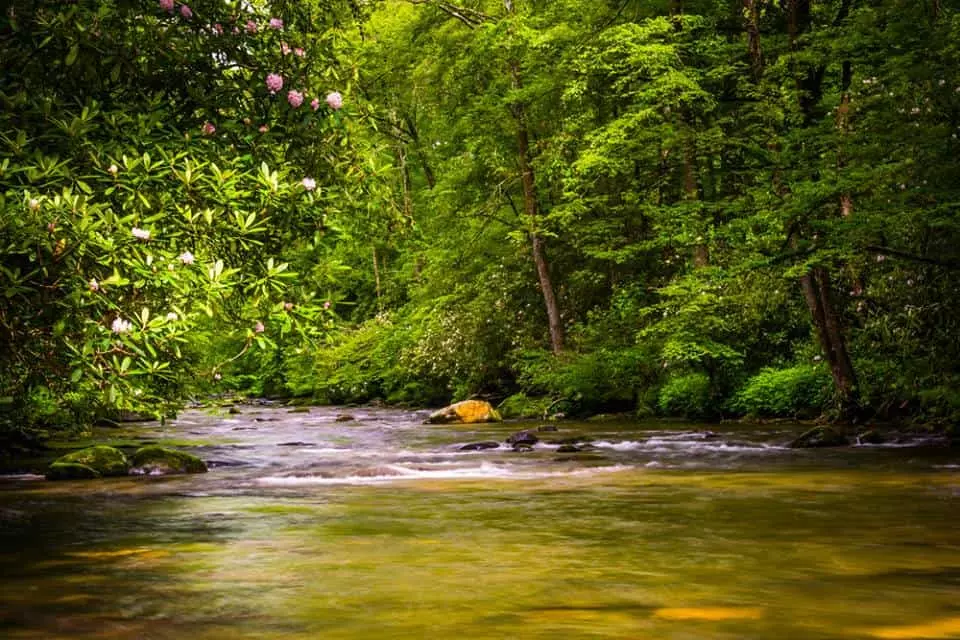 When you stay in one of our Pigeon Forge cabins on the river, of course you will have a great view! Who doesn't want to look out the window or sit on the back deck and see the water moving over rocks? Just hearing water babbling is so relaxing, and when you pair this sound with the beauty of East Tennessee you can see from your cabin, you will have a very relaxing vacation!
2. Feel Far Away
By staying in one of our Pigeon Forge cabins on the river, you will get privacy you would not have if you stayed in a hotel or condo. Your whole family has space within the cabin, while you can easily come together for meals and to spend time together. Plus, you won't be so close to the Parkway, so you won't hear cars all night. Staying in a cabin might mean you have neighbors, but they won't be as close to you as they would be if you were staying somewhere else! You will have all the privacy and seclusion you could want when you stay in one of our river cabins in Pigeon Forge!
3. Close to Pigeon Forge Attractions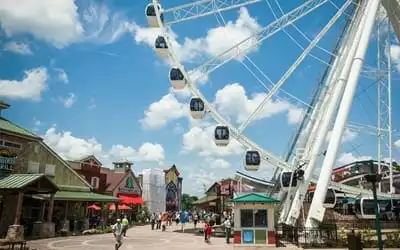 While you won't be too close to the Parkway, you're still close enough to quickly get to all the fun things you want to do! The Island is just a short distance away, full of places to shop, things to do, foods to eat, and so much more! Dollywood is also a short drive away, and you don't want to miss out on this popular theme park, full of great attractions, food, shows, and more! You'll be close to downtown Gatlinburg where you can walk around and browse through the shops along the strip and the Great Smoky Mountains National Park , where you can enjoy being outside. You'll also be able to easily get to all the restaurants you'll want to try!
4. Enjoy All Kinds of Amenities
One of the biggest perks of staying in a Pigeon Forge cabin on the river is all of the amenities you get to enjoy! The river view is just the beginning of these great perks. The kitchens are fully equipped for preparing meals, and you'll have a dining area where everyone can eat together. Sit together around the fireplace in the winter to warm up, and spend even more time together in the hot tubs. Some of our river cabins are pet friendly, allowing you to bring your furry best friend on vacation too! Just the amenities alone will make you want to stay in a cabin every time you visit Pigeon Forge.
5. Take Advantage of Our Perks
When you book a stay with us in one of our river cabins in Pigeon Forge, you'll receive access to all kinds of perks. Our Freedom Fun Pass gives you free tickets to Pigeon Forge Snow, WonderWorks, Ripley's Aquarium of the Smokies, and other great attractions. You'll also get discounts and free treats from Mad Dog's Creamery and meals from restaurants, such as Mama's Farmhouse. The way these tickets work is you will receive one ticket or meal per cabin, per paid night stay, no reservation required. The tickets or meals are noncumulative and non transferable. If you do not use these tickets or meals, they expire daily.
6. Save Some Money
Of course, one of the best things about staying in one of our Pigeon Forge cabins on the river is saving money. We offer discounts and specials throughout the year to help you get the best deal possible! Just check our cabin rental specials to see what kind of deal you can get.
There are so many reasons why you'll want to stay in one of our Pigeon Forge cabins on the river. Once you stay in one, you won't want to stay anywhere else! Start planning your next trip today, and check out our Pigeon Forge cabins on the river!