June 22, 2016
Reasons to Stay at the Preserve Resort Cabin Rentals by Hearthside
The Preserve Resort cabin rentals are some of the best in the Smoky Mountains, and for good reason! The cabins offered by Hearthside Cabin Rentals at the Preserve Resort
The Preserve Resort is the highest elevated resort in the Smoky Mountains, so it's no surprise that the views are incredible.
You can get together at the pavilion for a cookout, wedding reception or other gathering. There's an outdoor fireplace, too, so it's a great place to get together even in the fall season. The view from the pavilion is beautiful – stretching over the Smoky Mountains.
2. Wedding Chapel
Are you planning a wedding? The Chapel at the Preserve Resort is a beautiful place to hold a wedding ceremony. You can stay at one of the Preserve Resort cabin rentals and be within walking distance to the chapel. This will save you time from traveling back and forth between your cabin ceremony and reception areas. Plus, everyone can gather together at one of the cabins for hair, makeup and wedding preparations that morning.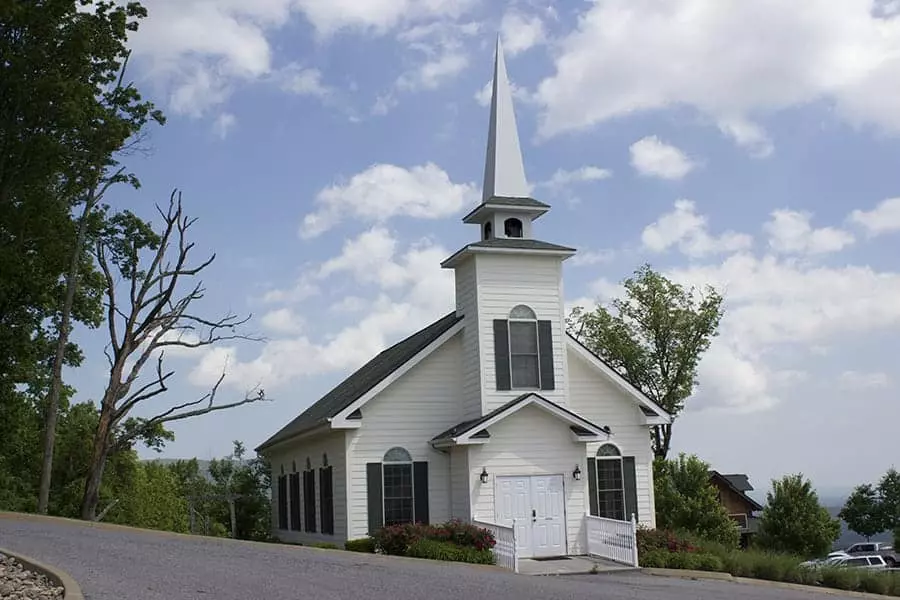 Click here to learn more about The Chapel at the Preserve and how we can help you plan your Smoky Mountain wedding. Be sure to ask about our lodging and chapel packages, so you can save money on your wedding and honeymoon.
3. Mountain Views
The Preserve Resort cabin rentals have some of the most beautiful views in the Smoky Mountain area. The view stretches from Bluff Mountain, over the valley to Cove Mountain in Wears Valley. When you step outside your cabin at the Preserve Resort, you won't believe the view, especially in the morning and early afternoon when the Smoky Mountain fog, or "smoke," is floating through the trees.
4. Close to Things to Do in the Area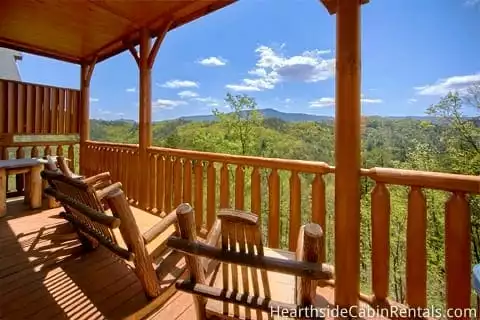 All of the Preserve Resort cabin rentals are located close to all of the fun things to do in the Pigeon Forge and Gatlinburg areas. It's only a short drive to the Parkway where you'll find hundreds of attractions, restaurants and shops to visit during your vacation. Then, after a day of exploring the area, you can retreat back to your home-away-from-home at your cabin to enjoy the peace and quiet of the Smokies.
Ready to start planning your vacation to the Smokies? Give us a call to book your stay or click here to reserve one of our Preserve Resort cabin rentals online.