April 21, 2017
4 Reasons You'll Love Staying in a Pigeon Forge Cabin With Swimming Pool Access
Looking for the best rental for you and your family or group to share during your next visit to the Smoky Mountains? Why not consider staying in one of our Pigeon Forge cabins with swimming pool access?
Perfect for group trips and family getaways, these rentals are sure to make your next vacation in the Smoky Mountains one to remember.
There is no denying the extra level of fun that comes along with staying in a Pigeon Forge cabin with swimming pool access! Unlike other lodging options, you and your family will feel as if you hit the jackpot as soon as you spend an afternoon in the sunshine at the pool.
At Hearthside Cabin Rentals, many of our cabins offer community pool access. This is a great way to spend time with friends and family and get outside to relax a little bit. Plus, who doesn't want to go swimming while you're surrounded by the beauty of the Smoky Mountains?
2. Saves You Money
A secret benefit of staying in a Pigeon Forge cabin with swimming pool access is that these rentals are great at saving you and your family money during your vacation. How is this possible? The answer is simple.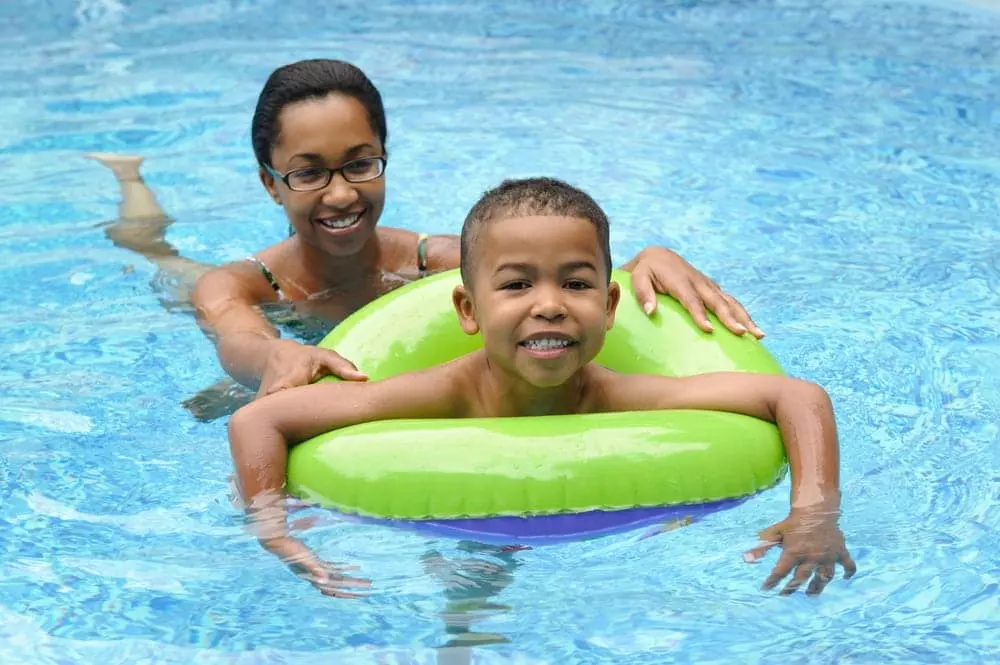 Instead of spending money on going to a water park or an outdoor attraction, you and your family can just hang out by the pool for no additional cost. You will still get to spend the day outside, but you won't have to spend any extra money to have fun. You can also visit the pool as many times as you'd like, so you don't have to limit yourself to spending only a day at the pool. When the kids want to go swimming, just pack up a small bag of things you'll need at the pool and head on over to lounge poolside and splash the day away!
3. Scenic Views
One of the biggest reasons families and guests choose to vacation in our area are the views of the mountains! That is just what you'll find when staying at one of our Pigeon Forge cabins! Thew views from the cabins are beautiful, but you will also have a chance to see those views from the pool which makes your day even more relaxing!
4. Extremely Relaxing
There is no doubt that spending the day sitting by the pool is a great way to unwind and relax during your vacation. Not only do you get to lounge poolside all day, but you get to do so while enjoying the scenic views of the Great Smoky Mountains.
In addition, a healthy dose of Vitamin D, the vitamin provided by sunlight, is well-known for helping boost happy feelings. This means that relaxing by a pool will help you stay happy and relaxed during your stay! Who doesn't want to feel that way on vacation, right?
We know you'll love our Pigeon Forge cabins with swimming pool access, but there are a few things you'll want to remember to pack!
Swimsuits
Sunscreen
Sunglasses
Water shoes
Small bag for carrying poolside items
Some people like to bring beach towels, but towels will be available at your cabin
Book to read or device to listen to music
Of course, if you happen to forget any of these items, don't worry, there are plenty of stores and shops throughout Pigeon Forge that will have everything you need for a day by the pool!
Our Pigeon Forge Cabins With Swimming Pool Access
We offer a variety of spacious cabins, all with their own set of amenities for your vacation. This includes outdoor hot tubs, fireplaces, internet access, private decks, in-cabin laundry, cable/satellite television and much more.
To explore all of the amenities our rentals offer, be sure to scroll through all of our Pigeon Forge cabins with swimming pool access to find the best cabin for your vacation.