November 07, 2019
5 Reasons to Take a Multi-Family Vacation at Our Luxury Cabin Rentals in Pigeon Forge TN
Thinking about going on a vacation with a big group of people but aren't sure where you're going to stay? We have a variety of large cabins that are absolutely perfect for a group getaway with some of your closest family members and friends! Here are 5 reasons to take a multi-family vacation at our luxury cabin rentals in Pigeon Forge TN:
1. Significant Cost Savings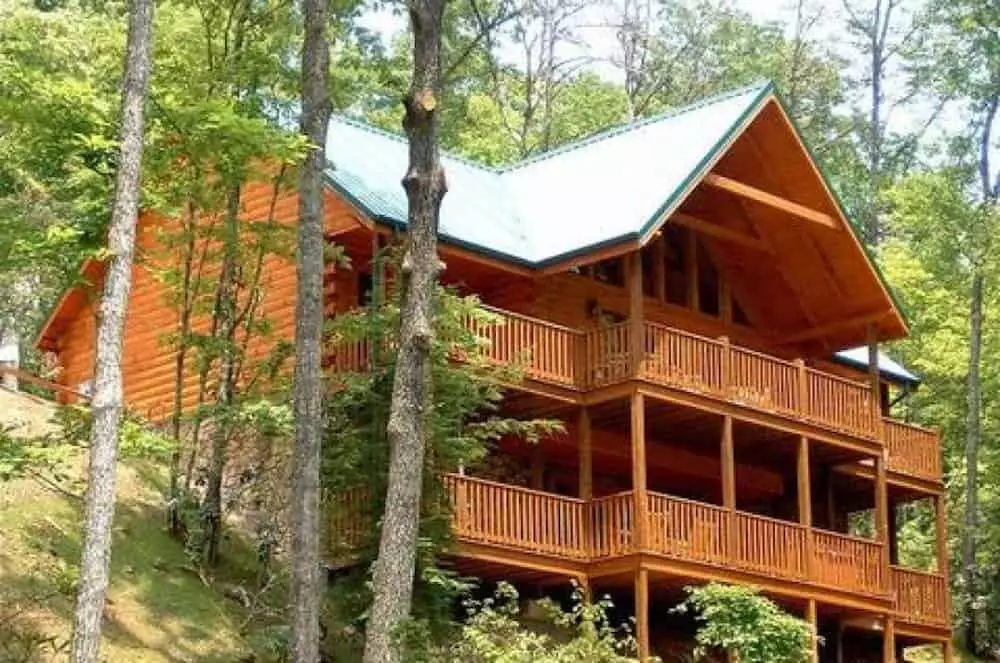 By sharing the cost of one of our large cabins with your family and friends, your vacation becomes more affordable for everyone in the group. After all, booking one cabin with multiple bedrooms is much cheaper than booking a separate cabin for each family or multiple hotel rooms. We also offer a number of fantastic Pigeon Forge cabin specials throughout the year where you can take advantage of discounts and free nights. This means that there is more money to spend on other areas of your vacation, such as the many shows and attractions in Pigeon Forge!
2. Convenience of Cooking Meals
Our cabins feature full kitchens with all the conveniences of home, making it easy to plan and prepare meals in the comfort of your cabin. Being able to prepare your own food makes it simple for everyone in your group to sit down together to enjoy a delicious meal and share some quality time together. In addition, you can always reach for a snack when you are feeling hungry or store any leftovers in the refrigerator. As a fantastic bonus, this also helps save money from dining out at restaurants! It can get quite expensive eating out with a group each day, so our full kitchens are an excellent amenity to have at your disposal.
3. Amenities for Everyone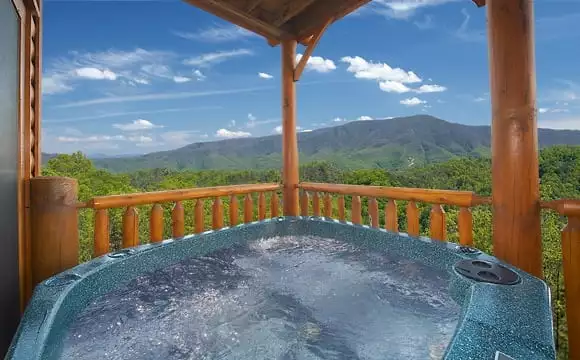 Our cabins are full of wonderful amenities to keep everyone in your group entertained throughout your vacation. The adults will love kicking back in the hot tub under a night sky filled with twinkling stars, while the kids enjoy playing a round of pool in the game room. Get the entire gang together to play a game of cards or a favorite board game as you sit in front of the fireplace and share some laughs. Everyone will enjoy sitting on the private deck, looking out towards the mountains or woods in the morning. One of the best parts is everyone having their own bedrooms which sharing communal spaces, which you wouldn't get if you were in individual cabins or hotel rooms! Regardless of what you decide to do on your getaway, the time you spend together in your cabin is sure to be the highlight of your vacation in Pigeon Forge!
4. More Fun with a Group
When you stay with a group in one of our luxury cabin rentals in Pigeon Forge TN, it just seems to make everything so much more fun! Kids will love playing with their friends or family members, while the adults can socialize and catch up with each other. Take a group hike through the Great Smoky Mountains National Park to create some wonderful memories together, or take the gang over to The Island for a day of exciting thrill rides and shopping. In the evening, you can watch a family movie on the flat screen television or make s'mores as a group in front of a fire. Be sure to bring your camera so you can capture all of these great times together!
5. Spend Time Together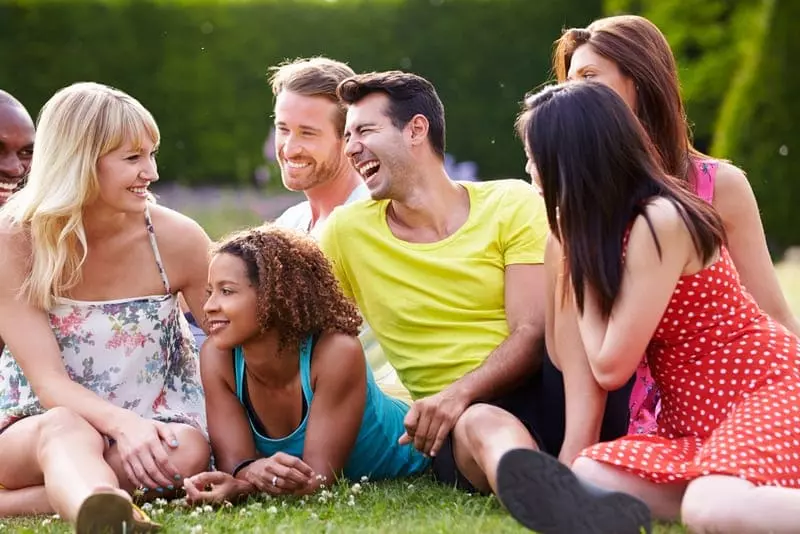 One of the best parts about a huge group vacation in a cabin rental in Pigeon Forge TN is being with friends and family! Your trip is an opportunity to catch up after being apart for so long or to just spend quality time together. You will make all kinds of memories, from playing games in the cabin to enjoying area attractions such as Dollywood or one of the entertaining shows in Pigeon Forge. Everyone who you go on the trip with will have a blast. You'll all want to make your large group vacation a regular thing, and every time you should stay in one of our large luxury cabin rentals in Pigeon Forge TN!
Once you go on a multi-family vacation with your friends and family, you will want to continue to do it because of how much fun you have! Ready to start planning? Browse our collection of large luxury cabin rentals in Pigeon Forge TN to choose the perfect property for your multi-family vacation!