January 07, 2020
Top 8 Amenities Guests Love at Our Cabin Rentals in Pigeon Forge TN
When you stay in one of our cabin rentals in Pigeon Forge TN, you come for the Smoky Mountains and private accommodations. The thing that will keep you coming back again and again are the amenities in our cabin! From private indoor pools to pet friendly cabins, you won't want to stay in any other cabins. Here are the top 8 amenities guests love at our cabin rentals in Pigeon Forge TN:
1. Game Rooms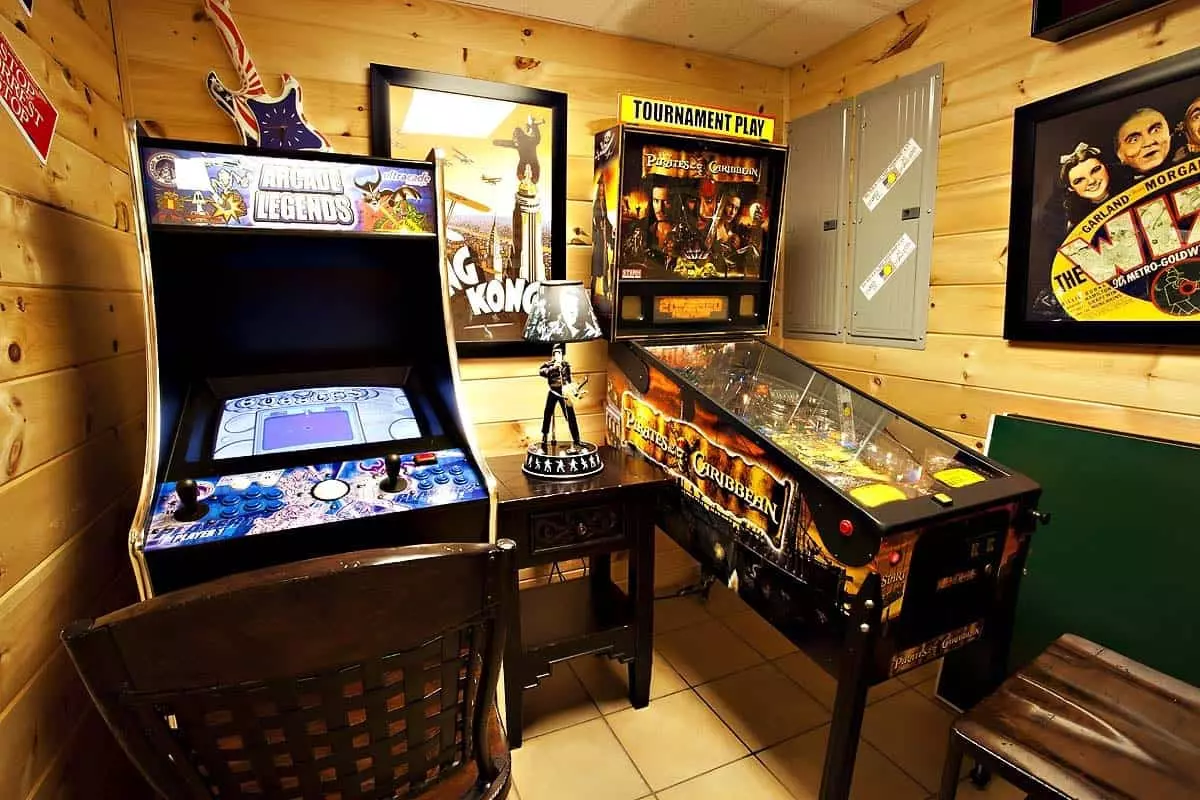 Many of our cabin rentals in Pigeon Forge TN have game rooms. You can play pool, foosball, air hockey, and other table games. You won't have to share them in a community clubhouse. You get to play them with just your family and friends! Plus, many game rooms include arcade games you can enjoy for hours. The kids, and even the adults, will love having a game room in the cabin!
2. Home Theaters
Watching movies is a great way to spend time with your family and friends. Instead of trying to cram onto the couches in the living room, why not watch a movie in the home theater of your cabin? Many of our cabins have home theaters with theater-style seating to ensure you are comfortable and have a similar theater experience in the comfort of your cabin. Pick a movie the kids will love, or have a movie night for the adults!
3. Fully Equipped Kitchens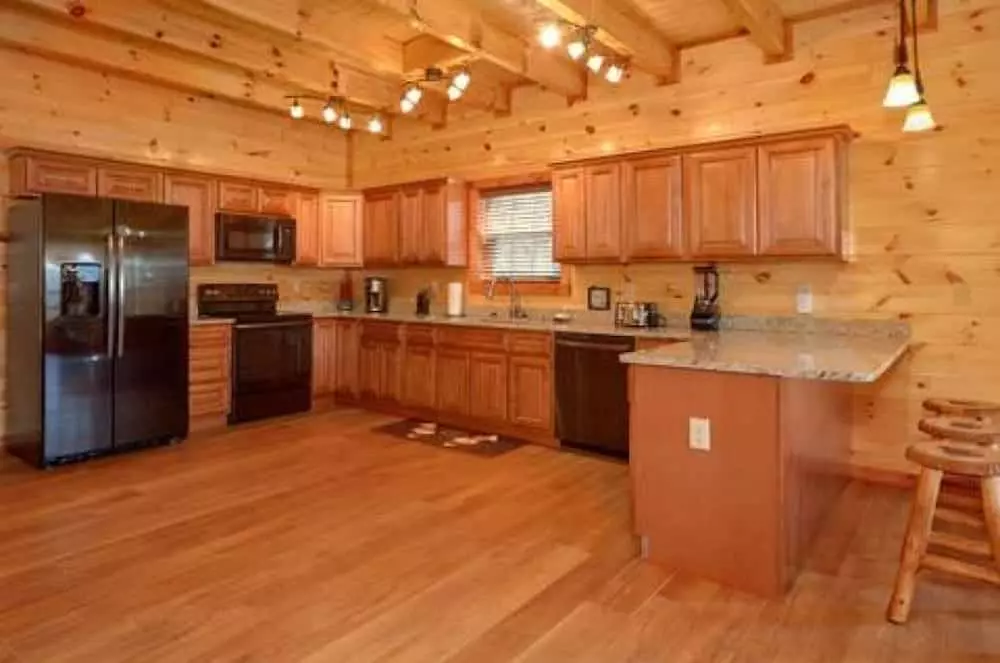 You don't always want to eat out while you're on vacation. Sometimes a nice home cooked meal is exactly what you need. With the fully equipped kitchens in our cabins, you can prepare meals just like at home! You'll love being able to make your family's favorites away from home. Plus, you'll love saving money from not eating out so much while you're on vacation!
4. Indoor Pools
Sharing a community pool isn't always great. You have to worry about other people and be accommodating to them. Not when you book one of our Pigeon Forge cabins with an indoor pool! You can have your own private space where the kids can splash and play and you can relax. You don't have to worry about saving a chair or being too loud. Plus, sunscreen isn't a huge issue when you're indoors! Another perk of our indoor pools are you can swim any time of the year instead of only in the summer!
5. Private Hot Tubs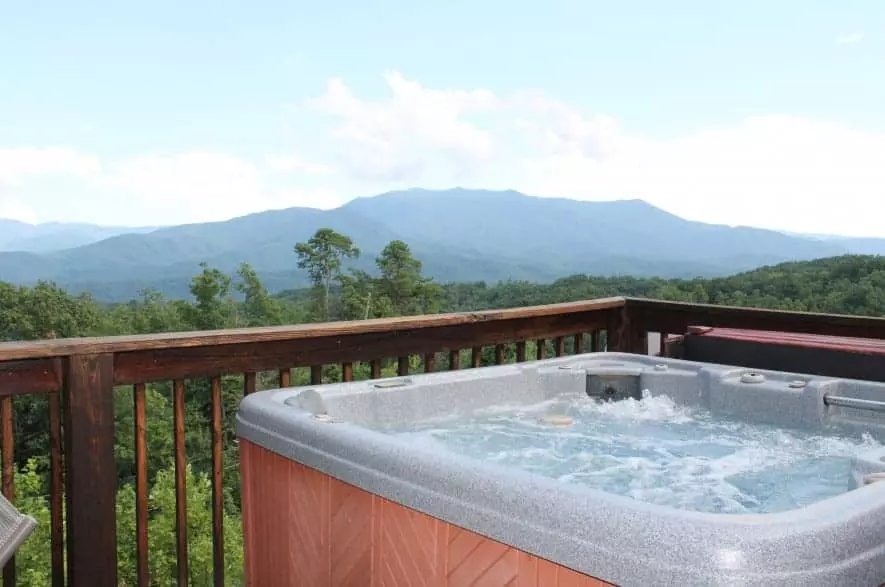 Most of our cabin rentals in Pigeon Forge TN have private hot tubs on the deck of the cabin. You don't have to share the hot tub with other guests, ensuring you feel even more relaxed. Take a soak after a long day of hiking in the Great Smoky Mountains National Park or even walking around Dollywood all day. Everyone enjoys having their own hot tub at their cabin.
6. Pet Friendly
For guests who have pets, they no longer have to leave their furry family members at home! Since many of our cabin rentals in Pigeon Forge TN are pet friendly, your dog can come with you on vacation! You don't have to find someone to pet sit or board your pets when you bring them with you. Save yourself time and money by bringing them on vacation with you to your cabin!
7. Incredible Views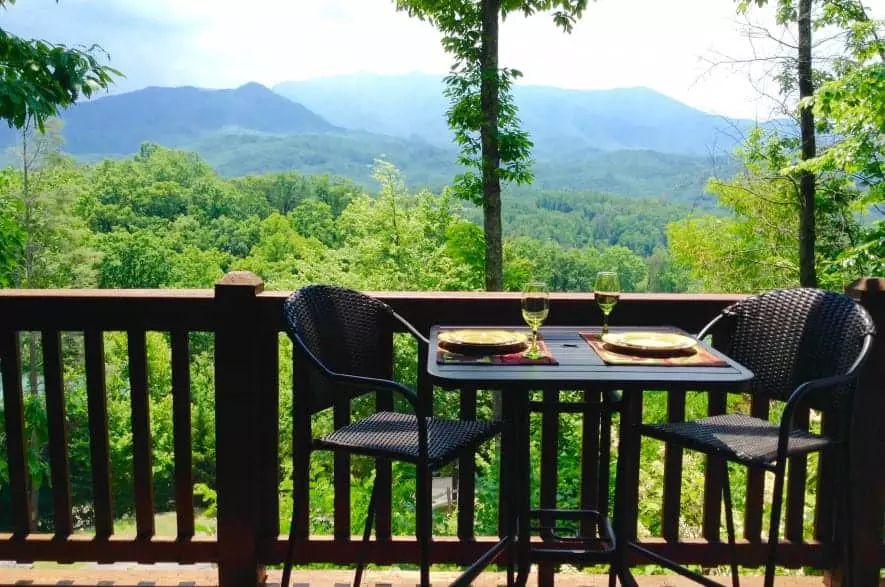 One of the best perks of staying in our cabins are the beautiful views. Choose a cabin that provides a breathtaking view of the Smoky Mountains in the distance. Love looking out over the water? We have cabins that overlook lakes, rivers, and creeks. Your kids can splash around in these areas too. Want to feel secluded and love being surrounded by nature? We also have cabins with wooded views. There's nothing quite like waking up to these kinds of views on your vacation.
8. Decorated for the Holidays
If you book a cabin for the holidays, the magic comes alive when it is decorated! We have many cabins that decorate for Christmas with trees, lights, and other decor. There's nothing quite like being surrounded by beautiful decorations during this time of year. Plus, your cabin will feel more like home with all of these decorations instead of like you're far from home. We're sure it'll get you in the holiday spirit!
Once you experience these amenities at our cabins, you will want to stay in them every time you visit the Smoky Mountains! Look through our cabin rentals in Pigeon Forge TN today to start planning your next trip!