June 18, 2019
6 Unique Things to Do in Pigeon Forge For the Whole Family
Want to find something different to do when you visit Pigeon Forge? We want to share some unusual things you should do the next time you stay with us! There's plenty of variety, so you'll definitely find something for everyone in your family! Check out these 6 unique things to do in Pigeon Forge you should try:
1. Go Zorbing at Outdoor Gravity Park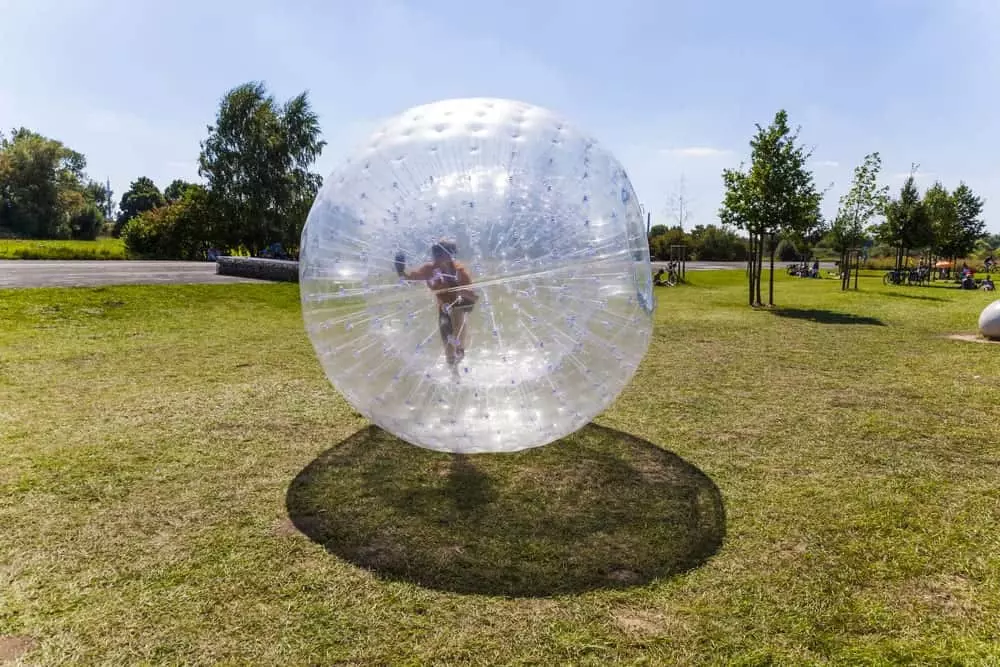 Everyone will love to go zorbing at Outdoor Gravity Park . A zorb is a large, clear orb you get inside of and run, jump, or dive in. Once you're inside the zorb, you can run around or slide down a hill. You also have the option of dry zorbing or wet zorbing, which means only you can be in the zorb or 10 gallons of water can also be put in the zorb to cool you down on warm days. You can choose from 3 tracks: extreme zig zag, fast tracks, and funnel. On some tracks, you can have as many as 3 people in a single zorb. Your whole family will have a blast at Outdoor Gravity Park!
2. Visit Goats on the Roof
If you have any animal lovers in your group, you should go visit the goats at Goats on the Roof . At this unique thing to do in Pigeon Forge, you can see goats playing on the roof of a shop. You can even buy goat chow and send it up to the roof on a pulley system. If you want to see the goats up close, just head to the second level of the shop and look out the windows! You can buy souvenirs or just about anything else at Goats on the Roof. You can also grab some sweets, such as ice cream or homemade fudge from the shop too. Once you buy your snack, you can enjoy it out on the front porch in one of the rocking chairs or large swings. Your kids will love watching the goats eat and play at Goats on the Roof!
3. Look at Tropical Birds at Parrot Mountain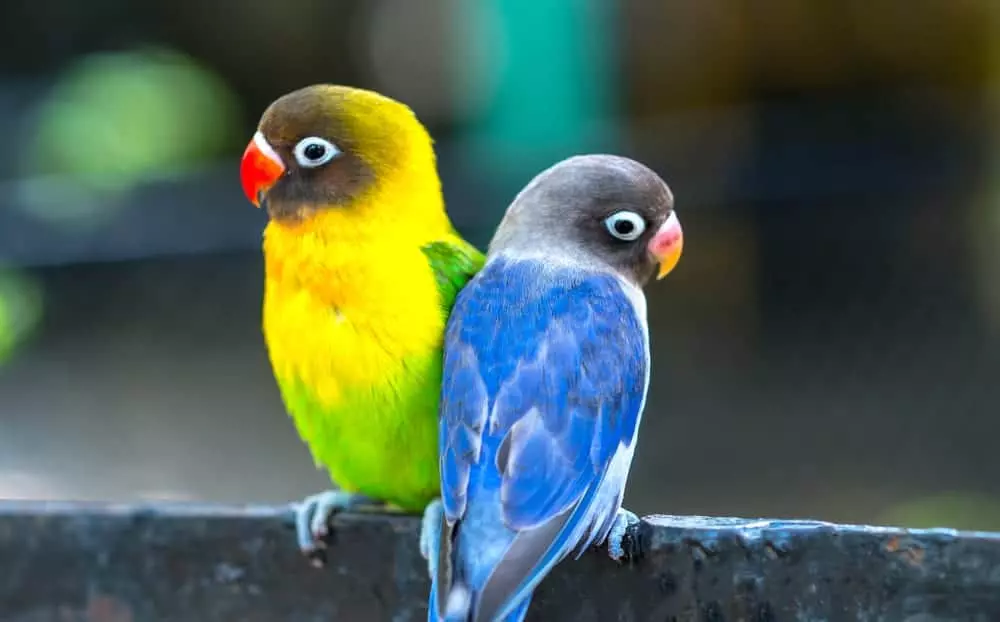 Another great animal attraction is Parrot Mountain . On 4 acres of land, you'll find beautiful plants, flowers, and so many tropical birds you can interact with. As soon as you walk into the gardens, you'll hear the songs of these birds. You might even hear some of them talking like people! Not only do you get to see the birds, you can feed them as well. You can even take a picture holding one of the birds! If you end up falling in love with one of the baby parrots, you can purchase one to take home! You will see over 80 species of parrots, including toucans and macaws.
4. Go on an Adventure at MagiQuest
MagiQuest is the perfect unique thing to do in Pigeon Forge for those who love fantasy! You will get a wand to help you solve the mysteries of the interactive, live-action game. Everyone will feel like they've stepped into another world! Other attractions at MagiQuest include a huge mirror maze you have to try to work your way through. The Vault is a laser challenge you have to get through without activating any lasers, and you can play Pirate Golf with the whole family! Buy a package for all 4 attractions, a combination of the 4, or just choose one. There's nothing else quite like a day at MagiQuest!
5. Play at Pigeon Forge Snow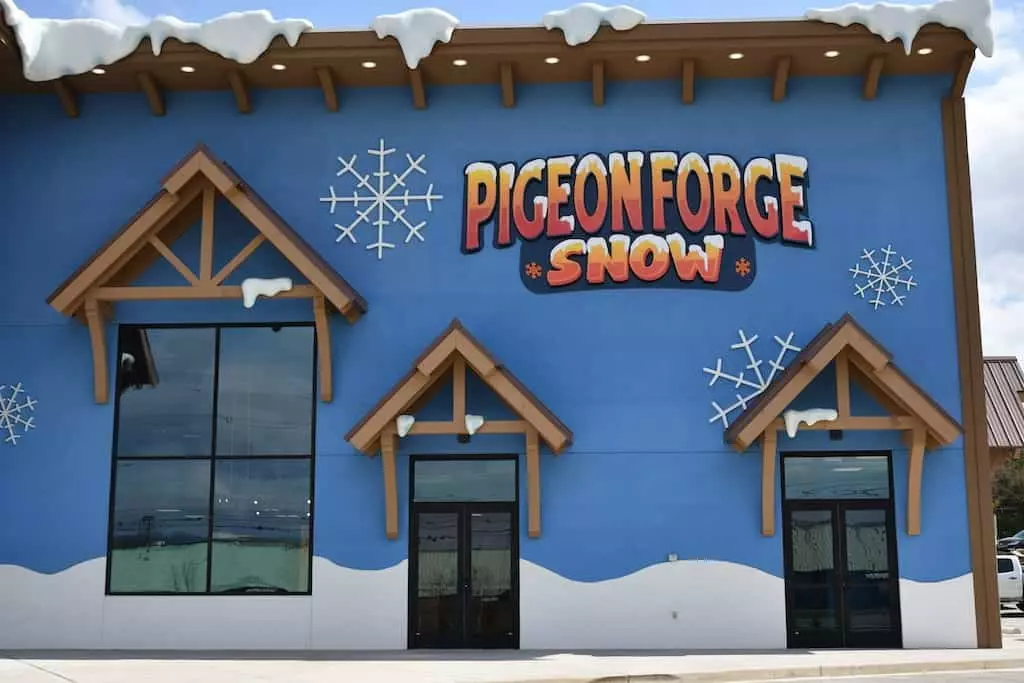 One of the most unique things to do in Pigeon Forge is to snow tube in the middle of summer. At Pigeon Forge Snow , you get to cool down with snow any time of the year! You and the kids will love tubing down the hill on compact snow. The temperature inside stays around a comfortable 60 to 70 degrees Fahrenheit, so you don't have to dress any differently! There is also a play area where you can build snowmen, snow forts, and more! The snow at Pigeon Forge Snow has no additives; it's just pure water! It's definitely an unusual attraction you don't want to miss!
6. Try Indoor Skydiving at Flyaway
If anyone in your family is an adventurer, you have to take them to Flyaway Indoor Skydiving . Get the sensation of free falling through the air without having to jump out of a plane! This vertical wind tunnel is fun for anyone since you can float, fly, and twist in the air. Do flips and see what it's like to fall through the air! An instructor walks you through the safety procedures and takes you into the vertical air tunnel, ensuring your safety throughout the entire process. This is safe for adults and kids, so take your whole family to Flyaway!
Want to try another unique activity? Explore the Forbidden Caverns in Sevierville TN!
Now since you now about unique things to do in Pigeon Forge while you're in town, you're ready to plan your vacation. Browse through our available cabins and book one today!